9 leadership ideas from this year's 90 Ideas lineup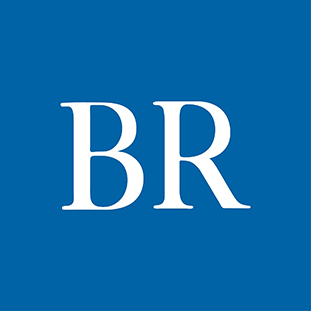 Take a look at nine leadership ideas shared as part of our 90 Ideas in 90 Minutes event. Check out all of the speakers and their full lists of ideas at businessrecord.com/90ideas.
– Emily Barske, editor
Jill Andersen
speaker and coach, Hey Jill

Perfect doesn't exist
So let's stop acting like it does. A recovering perfectionist, my brain still runs the program. Recognizing I have the power to override it was a game-changer. Start before you're ready. See what happens. Leave room for detours. The world doesn't need (or expect!) us to be perfect; it needs us as we are right now. Step out that way a few times and you'll see incredible things happen for you that couldn't be planned or prepared for. Allow for joy in the journey, not the reward of a "perfect" ending.
___
Miriam Erickson Brown
chair and CEO, Anderson Erickson Dairy

Lead no matter the cost
Being a leader is a very consuming role. The higher up the leadership ladder you go in an organization, the more there is personally at stake. As a leader, regardless of your intentions, at times you will be stomped on, fought and completely misunderstood. Such is human nature. Leadership is truly wonderful, but it isn't a cushy part-time gig.
___
Tony Coleman
president and CEO, Broadlawns Medical Center

Know your team
Take time to understand what is important to your team members. People don't care how much you know, until they know how much you care. When establishing professional relationships with your team members, ALWAYS take time to learn about what is important to them. It could be their children, pets, parents or the book they're currently reading in their free time. Demonstrating a genuine interest in things that are meaningful to your team members shows how much you care and will motivate them to work harder for the organization.
___
Geoff Graham
vice president of seed product development, Corteva Agriscience

When you are together, be together
If I learned anything during the pandemic, I have come to appreciate our together time. When I think about the pre-pandemic work style, it was pretty easy to come into daylong meetings with several presentations. We took for granted the conversations and idea generation that happened over lunches, dinners and hallway conversations. As we rebuild our company work style, our time together needs to be prioritized for interaction, engagement and ideation — not another meeting we could do over Zoom.
___
Brian Waller
president, Technology Association of Iowa

Through absence comes opportunity
In today's world of employment musical chairs, it can be easy to get deflated when a team member is not present or leaves an organization. However, like when you remove a large tree in the forest, other trees around it can now get sunlight and grow to their potential. Embrace change!
___
Sara Kurovski
president and CEO, Make a Wish Iowa, mayor of Pleasant Hill

Build a personal board of directors
Find a small group of diverse individuals (age, gender, political party, etc.) to guide and advise you on your toughest project and areas of weakness. It will help you grow and navigate challenging issues in a productive and thoughtful way.
___
China Wong
owner, Salon Spa W

Consult experts but make your own decisions
You don't need to have all the answers. You do need to listen and learn from a trusted group of experts. To get the best results and full value of your investment, be coachable and not adversarial or quick to defend your thinking. You are the one that is seeking advice, after all! Find a synergy, a give and take, that ultimately informs you and reveals the best course of action. And remember, the best experts get to choose their clients too. Be the kind of person they are proud to do business with.
___
Siobhan Spain
director, Mainframe Studios

Prioritize trust
Let's hope the days of micromanaging are behind us. In our new pandemic-influenced reality, collaboration, inclusion and equity are terms of empowerment taking root in every workplace across the country. Trust plays a critical role in respecting one another's expertise and perspectives.
___
Jeff Johnson
Lora and Russ Talbot endowed president and CEO, Iowa State University Alumni Association

Model the importance of taking time off
Encourage those who aren't doing so to take time for rest and renewal. They may not know how to, or culturally, they haven't been taught the key role time off plays in achieving a healthy work-life balance. As an African American, I couldn't understand how my white counterparts could go away on spring break or take days off to play golf or ride in RAGBRAI. If I did that, I was afraid of the repercussions. I even thought my bosses, who have been white, would think I didn't have enough work to do or may choose not to promote me. My wife broke me of this mentality and our entire family is enjoying the benefits.
Facebook Notice for EU! You need to login to view and post FB Comments!