A Closer Look: Ben Handfelt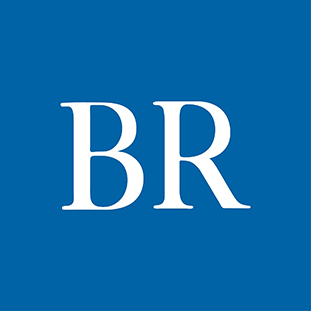 Ben Handfelt's decision to move to Greater Des Moines is the kind of story his new employer, the Greater Des Moines Convention and Visitors Bureau (also known as Catch Des Moines) strives to find.
We'll tell you about that below, but let's say for now this is a 40-year-old who very much liked what he saw when he scoped out Des Moines on a trip.
Now he supervises a staff of seven whose job it is to help this area sell itself to the NCAA Tournament people, to convention planners, and to a whole bunch of people who might very well move here if they get a good dose of the low-traffic, high-activity living, plentiful microbrews and inspired restaurants around here.
Handfelt just started as vice president of marketing after a few years of representing Catch Des Moines in his agency position at Strategic America.
While many see the Greater Des Moines Partnership as the main economic development force locally, some mistakenly see Catch Des Moines as "those people with the event calendar," Handfelt said.

It goes way beyond that. Just ask the soccer tournament attendees who turn a one-day competition into a long weekend of fun in Iowa's capital. Or the selection committees for the NCAA tournaments and international professional golf tournaments that have booked into Des Moines.
Catch Des Moines' website takes a crack at debunking the "cows, corn and caucuses" image of Des Moines. "The essence of Greater Des Moines can't be boiled down to one thing, but rather the sense of discovery and finding fulfillment in the most unlikely of places," Handfelt said. "Our authenticity isn't contrived, but is rooted in our people, which makes every experience ring true, whether you're taking a selfie with the butter cow at the Iowa State Fair or the Nomade sculpture at Pappajohn Sculpture Park. We're changing perceptions one pork tenderloin or one Broadway show at a time."

Handfelt's job will be to help mold the new image of a city that has been attracting a large share of national rankings for being a top place for millennials, for the quality of life and for the number of good jobs available.

We asked Handfelt about his approach, and himself.

Your journey to Des Moines was the type of thing Catch Des Moines tries to promote, right?
I lived in Chicago for 12 years. I had met my wife, who also attended UNI, and we dated after college. We eventually decided to move to Chicago because we had relatives there. I fell into a public relations job and represented Warner Brothers and other movie and TV studios. I would sign people up to deliver the first pitch at Cubs games, which was great.

Eventually, after we had our first child, we decided we were going to move to Des Moines, Nashville or Milwaukee. We came to Des Moines for a weekend. We fell in love with it. It wasn't the place I visited when I was growing up in Cedar Falls. There's a lot more vibrancy. We loved Milwaukee, which is underrated, but when we came to Des Moines, whoa. It may not have the scope of Chicago, but it has a lot to do. And it's not just check the box. It's world class. I was the target market. We came in the spring, and went to the farmers market, the I-Cubs, East Village, Zombie Burger, the sculpture park, all the things a typical visitor would seek out. We came in 2014 for my job at Strategic America.

That job made you familiar with your new employer, the Greater Des Moines Convention and Visitors Bureau, or Catch Des Moines, right?
Catch Des Moines was one of my clients, as were Aureon and LightEdge Solutions.

How are you wired?
I bring the creative side to it. My passion is writing. I'm the word guy. I also am intellectually curious. Why are we doing it this way? I have a vision for what something could be.

Let's not just talk in circles about something, let's figure out a creative solution and turn a challenge into an opportunity.

What is your vision for Catch Des Moines?
I think it's twofold. One, on a local level, I think we need to elevate the importance of the Catch Des Moines mission and what we do, and take a more holistic view of the impact that tourism has on the metro. Tourism has this image of being very fleeting; people are here, but then they're gone, just like their Instagram posts. But there's more permenance there. It's the 19,000 jobs it supports and the $838 million in spending it brings in, which help bring in more amenities that add to our residents' quality of life, but it's also the brand ambassadors it creates and potential residents and talent who may not have considered Greater Des Moines before. Typically no one moves to a destination without visiting first, and that's where we come in.

Secondly, on a national level, it's helping to reshape the image of Greater Des Moines. I think we're getting there, but we're still kind of stereotyped as having the three C's: cows, corn and caucuses. Yet when people get here, they're surprised by the culture, the art, the food and breadth of things to do. But how do you articulate "surprise" or "Iowa nice"?

So I think there's an opportunity from a marketing standpoint to take those stigmas and perceptions and turn them on their head. We don't have a one "thing," so I think it will require us to be bold in order to stick out from "Everytown, USA," yet at the same time, remaining true to ourselves and not trying to be something we aren't. It's a challenge, but I truly believe we have the groundwork in place to make a big difference and help to shift that narrative.

What activities do you enjoy outside of work?
I like baseball, and I'm a diehard Chicago Cubs fan. I run, and I did the Des Moines half marathon this year. I like to sample all of the Greater Des Moines craft beers and hidden gem restaurants. We travel, everywhere from Hawaii to Minneapolis.
Facebook Notice for EU! You need to login to view and post FB Comments!