Regional executive, Community Central Division of U.S. Bank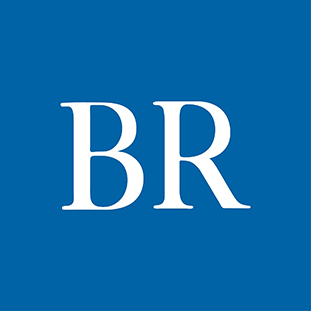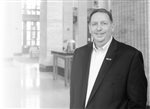 In November, U.S. Bank appointed Bob Weiss as one of three leaders nationally to head community banking within the bank's Consumer and Business Banking Division. Weiss, who began his career with U.S. Bank right out of college nearly 32 years ago, is now regional executive for U.S. Bank's Community Central Division, which covers a six-state area of the Upper Midwest and Great Plains (with the exception of the Twin Cities and Milwaukee metro areas). A new leadership role with U.S. Bank brought him from Minnesota to Ames 14 years ago and he has lived in Clive the past four. Weiss will continue to be based out of Greater Des Moines. He oversees regional presidents for Iowa, Minnesota, Wisconsin, North Dakota, South Dakota and Nebraska. Based in Minneapolis, U.S. Bancorp is the fifth-largest bank in the United States, with assets of $553.9 trillion at the end of 2020. The Fortune 500 company reported record full-year earnings of $4.96 billion for 2020, with average total loans growth of 5.7% and full-year average total deposits growth of 14.9%.
Was it a bonus for you and your wife to be able to stay in Greater Des Moines?
It honestly was a great selling point for me. We've lived in Iowa now for 14 years, and having grown up in Superior, Wis., it seems each year that goes by I become less and less of a fan of winters. So this was a great opportunity to expand my career without having to move at all — I could just do it right from here. In my prior role I was managing a smaller division — I had Iowa and Nebraska. So I had already been working with those two states.
U.S. Bank has made some reductions in branches over the past couple of years and has said it will continue doing so. What will that mean in Iowa and your central region?
We tailor [those changes] to each market, and just like any other bank or any other business we're always assessing what kind of network of locations are serving our customers. I share this story with my team to help them understand why it's necessary. This is going to age me a little bit, but I think back to when I was young and my family had one car. My dad took it to work every day, and every Friday he'd come home with a paper paycheck. On Saturday mornings my mom and my sisters and I would ride our bikes down to the bank and deposit Dad's paycheck, and we'd see the little treasure chest in the corner for kids and all that. But times have changed and families generally no longer have one car; people in the family who are working have their checks direct-deposited, or if not, they would deposit it with an app on their phone. Banking has evolved, so the network of branches necessary to serve customers has to evolve with them.
What technological changes in banking have had the greatest impact during your career?
I first started in banking in the late 1980s; the really big impact on the industry throughout the 1990s was a lot of mergers and consolidations, and a lot of that had to do with technology. Banks could leverage their technology platforms and grow and expand their footprints. The next evolution was with digital banking where we're finding more and more that customers are connected to the digital world, and they're looking for ways to simplify and streamline their lives. … Clearly the transactional parts of banking are declining, and where the branches play an increasing role is more around advice and consultation — how do we help people with those bigger things in their lives that they don't do very often.
What motivates you as a banking leader?
In my new role, there are really three things that I'm focused on. The first is, how is it that the bank helps customers achieve their hopes and their dreams? So that goes back to advice and consultation — how can we show up for our customers in ways that matter? The second thing is I want U.S. Bank to be a place where employees want to work because they're excited to work, because they feel a connection with our mission. So we talk with our employees a lot about purpose. The third thing that I'm really focused on, and it's something that we were working on before but we've accelerated it, is that we just really want to further our diversity, equity and inclusion work that we've been doing. I just think it's so important that our employee base and our customer base reflect the demographics of our communities.
Do you feel U.S. Bank has made good progress in that effort?
I really do. As you think about the ways that we've served customers and how that's evolving, U.S. Bank is of a size where we have an ability to invest in developing the technology to deliver services virtually. But at the same time, we continue to have a significant commitment to our branch network. I'm really excited and pleased for the presence that U.S. Bank has in the state of Iowa. We are by a long shot the financial institution with the greatest number of physical locations serving the state, and we leverage that for some of the work that we do. Certainly for the last two years we've been the state's leading producer of SBA loans, and in the first round of [Paycheck Protection Program] loans we were the state of Iowa's largest originator. So I think the bank has done a nice job of transitioning through the changes that are occurring in our industry and has tried to meet customers where they are.
What kinds of civic involvement have you had in Des Moines?
Early in my time here I was part of a youth mentoring program called Teammates. It's an organization out of Nebraska that essentially creates opportunities for professionals, or really anyone, to come into the school district and mentor once a week for an hour. So I had an opportunity to mentor a young man from Edmunds Elementary. It was early in my time in the [Des Moines] community, and it was so eye-opening for me about the diversity that exists. I was also on the board of Variety — the Children's Charity. Then when I got the role prior to this, I needed to step back a little bit. [More recently,] I serve on the United Way board of directors and I am a member of the finance committee.
What hobbies do you enjoy?
I'm actually going through a little bit of a transition with that right now. My wife and I for almost 10 years owned a piece of rural property in southeast Iowa. It was a great place to just get away and be outside and do things more physical because I don't have the opportunity to do that during my workdays. Now we're empty nesters and [didn't want to have to go take care of it] so last fall we sold that. What we'd really like to do in a post-COVID world is spend a little bit more time traveling. And we'd like to spend more time with our kids and our larger extended families back in Wisconsin. When I have an opportunity, I do enjoy getting out and doing a little bit of hunting and a little bit of fishing, and some camping and hiking.