A Closer Look: Elizabeth Johnson
Executive director, Iowa Civil Rights Commission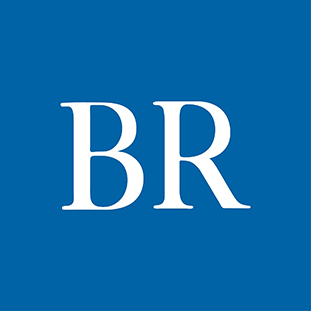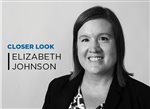 When Gov. Kim Reynolds appointed Elizabeth Johnson to executive director at the Iowa Civil Rights Commission, Johnson's previous work in the organization was top of mind.
"As an administrative law judge and past staff member at the Iowa Civil Rights Commission, Elizabeth Johnson has a reputation for both fairness and efficiency as well as a genuine passion for public service," Reynolds said in a statement.
"I've received so much positive support in taking this position," Johnson said. "So many people have told me that they're not surprised that I've ended up here."
After completing a clerkship with a bankruptcy court judge, Johnson spent 10 months working at the Iowa Department of Revenue as an attorney before entering private practice in Greater Minneapolis for a year and a half. From there, she joined the Iowa Civil Rights Commission for the first time as a civil rights specialist for three years. Johnson spent another three years as an administrative law judge for Iowa Workforce Development before Reynolds appointed her in August.
What was your role as a civil rights specialist?
I started as a screener. So when complaints come in, the initial step is for them to get screened. So a civil rights specialist takes a look at what the complainant has sent and what the respondent has sent in. They determine if they think … there's a reasonable possibility that a full investigation would lead to a probable cause determination that discrimination has occurred.
I worked in screening for several months, and then I was an investigator, so I investigated these complaints. That's what I did the bulk of my time here. Additionally, I was trained as a mediator, so I helped mediate and resolve civil rights complaints before they got to investigation. I also helped on several public hearings, which means after a probable cause determination was entered, I helped take these claims before an administrative law judge to try to get a remedy for the complainant.
Generally speaking, what kinds of cases seem to be more commonplace in Iowa?
The most common area that we have complaints from is employment. The big biases are race, sex and disability. You'll see anything from a failure to hire complaint, things that happen during the employment relationship — there are harassment complaints, failure to accommodate disability, failure to promote, given adverse working conditions, things like that. And then you'll see the end of employment, so a wrongful discharge or forced to quit because of things that happened during employment.
What interested you about this role?
I really love the work that the commission does. I think it's incredibly important work … especially with the economy looking to downturn. Civil rights work picks up in times of recession.
If you look at our numbers and you look at the economy, when you're in a recession, claims of employment discrimination tends to go up. Whereas in a great economy when there are very few jobs out there, people are more likely to stick it out, to not complain, to hang on to the jobs they have.
Every day we are working to make our process the most efficient process it can be. We're constantly looking on how to be innovative in the way that we handle complaints, both from an administrative, moving-the-file-through standpoint, as well as analyzing complaints.
What we try to do, especially in times when we aren't quite as busy, is we're really honing those skills so that when we pick up we've got all those processes in place, so things can just flow smoothly through the process.
What's the best piece of advice or feedback you've received since starting this position?
I think the best piece of advice is to not have any fear, to go forward, to have confidence, to know that I have the background from my work here before to just really push forward and make the commission the best place that it can be.
One of my biggest areas of interest right now is the area of outreach. Traditionally we haven't done a lot of outreach across the state of Iowa — we've done outreach at the State Fair, which is fantastic and helps us [be] visible to a large number of people who visit the fair. My concern has always been that there are people who may need our services, both employees and employers … who may not get to the fair and may not know about the work that we do. So our goal right now is to focus on more events throughout the state, to really make sure that every citizen within the state of Iowa knows that we exist, and knows that we have services that are available to help them if they need it.
This is incredibly important work that we're doing, especially for the staff out there, they work really hard. They're not even classified as attorneys, though most of them have been to law school and are attorneys. It's a sacrifice to work here, but I really hope that they see that they're making a huge difference in the lives of Iowans every day.
What are you reading/watching/listening to?
Right now I'm reading a book called "White Fragility" by Robin D'Angelo. I just started it and it's fascinating, it's a book addressing the fact that white people don't know how to talk about race, that when white people start talking about race, they get real uncomfortable. The book is aimed at helping white people understand where their role is in the conversation about race. I think that's important, that we shouldn't be leading the conversation, but we should be participating.
I'm also a huge "Reply All" nerd. I'm obsessed with those guys.
Facebook Notice for EU! You need to login to view and post FB Comments!