A Closer Look: J. Benjamin Champ
City manager, Pleasant Hill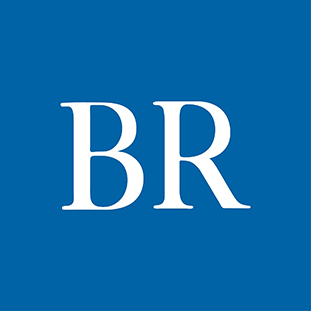 Ben Champ was named Pleasant Hill city manager in July after serving the city since 2008 in a variety of roles, including as community development director and assistant city manager. As city manager, he was named to a position held since 2007 by Don Sandor, who retired after 35 years in city administration. Champ came to Pleasant Hill by way of Fort Dodge, where he was a senior planner. He is serving his second term as president of the Iowa chapter of the American Planning Association and is co-chair of the Iowa Association of Business and Industry Leadership Program alumni association. He has served on a number of local boards, including the Des Moines Metropolitan Wastewater Reclamation Authority, the Des Moines Area Regional Transit Authority, and the Des Moines Area Metropolitan Planning Association, where he is chairman of the planning subcommittee. He was appointed to the Tomorrow Plan Implementation Committee, and last year he was elected chairman of the Four Mile Creek Watershed Management Authority; he also is vice chairman of the Council of Watershed Management Authorities.
What is the most valuable lesson you learned from Don Sandor?
I have been fortunate to have two strong mentors in the cities I have worked for. I spent the first half of my career working under Dennis Plautz in Fort Dodge. Dennis is widely known as one of the sharpest economic development minds in Iowa, and I was thrown right into writing development agreements, analyzing incentives and, most importantly, figuring out how the city can be a partner to advance projects. I developed a strong understanding for the value of partnerships — most every deal would have multiple and, in fact, many partners including the city as a lead coordinator working with a series of local development groups, the state, our federal representatives, the school district, the county, the community college — all in support of finding a way to create a winning, workable and fair deal. The last nine years working with Don Sandor have validated the importance of public service. Don has an incredibly strong sense of civic responsibility to the greater public good and approached each day and every decision from that vantage. His financial expertise and influence over the last several years have placed the city in an enviable position of strength moving forward. We have worked to elevate each city department over the last few years by strategically adding staff, equipment and training to allow Pleasant Hill to keep pace with significant population growth with a measured and strategic use of resources. My planning and economic development background is complementary to what Don has accomplished, and I look forward to adding another layer to what we can accomplish.
Put on your booster hat for a moment and tell us why we should locate our business in Pleasant Hill.
We are intentional. Intentional with our capital investments, our commitments to community, and our business relationships. Investing in Pleasant Hill offers an early stake in where the future of this urbanizing metro area is headed. Our goal every day is to be the community of choice for those that are looking for a community where involvement is not only possible, but valued. This is the community that offers the closest connection to the vibrant attractions of downtown Des Moines while enjoying neighborhood-level access to more than 300 miles of trails. We are a city where partnership matters, staff is accessible, and where timelines and efficiency are understood.
What is the one thing missing in Pleasant Hill that you believe is key to its growth?
Pleasant Hill has seen strong investments over the last 15 years across all sectors — residential, commercial and industrial. We are now a full-service community with access to the employment, shopping, medical, recreation and entertainment amenities that residents and businesses expect. The next step for us is sharing our community and our message with the rest of the metro. We bring tremendous value to the table for business investors, homebuilders and new residents. I have had conversations with transplanted downtown business leaders who were not aware of Pleasant Hill. It can be a frustrating conversation for both sides to observe a realization that they could have purchased a home on a golf course with great schools, opportunities for community involvement and a shorter commute time. We have created a new communications position to help share information to our residents and begin marketing the community externally. Our staff also recognizes that every interaction and every touch matter to our reputation and long-term economic development investment. Every resident, visitor and the people they talk to are potential investors in Pleasant Hill.
Pleasant Hill and Des Moines are planning for the final stage of the Southeast Connector. How will that linkage benefit both cities?
Completion of the Southeast Connector will be one of the most significant contributions to economic development in the Des Moines metro for the next 50 years. Pleasant Hill is already the closest suburb to the East Village and all that downtown has to offer, and this new multimodal link will strengthen opportunities for both cities. The concentration of excitement and investment that is occurring down there is the single biggest selling point for attracting and retaining new professionals and families. Pleasant Hill and Des Moines are true partners in the project.
Why are you in public administration?
I may not have been born into it, but I believe one also has to really enjoy it to be successful. My parents are retired educators, my sister is a teacher, I thought I was going to be one as well until I found another path during college. However, I still have many teaching qualities to my personality and approach to management. Mentoring and developing staff are some of the most enjoyable components of my work. Giving back to my profession and a commitment to ongoing personal development are important to me. I am the current president of the Iowa Chapter of the American Planning Association, representing nearly 500 planners and students across the state, where our mission is focused on the professional development of our members and providing education about planning issues. I have also been fortunate to have been associated with the Iowa Association of Business and Industry's Leadership Iowa program as a graduate, co-chair and board member.
What do you do for recreation?
We take full advantage of the cultural events the metro has to offer and are longtime season ticket holders for the Willis Broadway Series. I am a bit of a foodie, and you can find me rotating through the many locally owned downtown restaurants each week. Running and biking are my other activities, and I register for a few races each year — my favorite is the Bix 7-mile run in Davenport.
Facebook Notice for EU! You need to login to view and post FB Comments!