Senior vice president and chief information officer, Principal Financial Group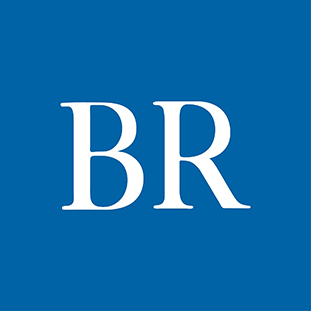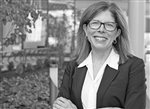 Like many people, Kathy Kay, the new senior vice president and chief information officer at Principal Financial Group, started her new job in the middle of the coronavirus pandemic. But for this admitted tech geek and car enthusiast, her technology background has served her well in onboarding remotely and filling Gary Scholten's footsteps after his retirement last year, directly leading a team of more than 1,000 employees. Getting her start in the automotive industry and later working for a major utility in California, Kay says her passion is developing technology that can improve the lives of customers.
First, tell us about your background and the journey you've taken that's brought you to Des Moines.
I worked at General Motors for 23 years. My passion was artificial intelligence, so I built some learning systems … directed at sales people, helping them recommend vehicles for customers, but I did a lot of things in helping with vehicle safety. I was working on some of the first GPS systems that GM was trying to create, so I was sort of a hard-core tech geek. I moved to Chevrolet because I wanted to start applying technology to solving problems. Ultimately, my last stint at General Motors was at Onstar and I did all product development. That's probably the time I realized how even though you know technology can help companies … we were building things to save people's lives. I then moved to financial services. I worked for Comerica bank, transforming some of their technology when mobile banking was becoming the craze, where you started to talk about this digital relationship with customers. From there, I moved to Suntrust Bank and became their enterprise CTO, and really looked at how do you transform digital. Then I moved to Pacific Gas and Electric in California, experiencing all the wildfire and power shutoff things. A lot of the things we were building started to leverage AI and machine learning to solve complex problems that were needed to be able to really transform and prevent wildfires moving forward and run the grid much more effectively.
What was it about Principal that attracted you to the position?
Their culture and commitment to serving — their commitment to their employers is just incredible. Something I've never experienced. Also, a recognition. As successful as Principal has been, a recognition that by leveraging digital and technologies and being more customer-centric [there is] a huge opportunity to change the company. This humble recognition of being very successful but that there's things we need to do as a company to improve and better serve our customers was something I was super attracted to, and technology being one of those enablers is something I'm passionate about.
What have you learned from your technology background that will help you moving forward working remotely during the pandemic?
Having experience working for global companies where teams are not all closely sitting together but spread out all over the world … so for me personally this has been something I have done for years, just not 100% of the time. I still think there's a huge benefit in interacting with people face to face. IT people are used to having to communicate on teleconferencing back in the day, to videoconferencing now, so certainly it's been easier.
What have you learned over the past few months that you didn't expect as you were onboarding and working remotely with Principal?
One thing that has been a surprise, and each company seems to be seeing this, productivity has gone way up and it's counter to what we all thought would happen. We're seeing this rise in productivity in all parts of the company, which I think is somewhat surprising, and figuring out what is enabling that — so that as we start coming back into the office at some point, we make sure we can preserve that — is something we need to be thoughtful about.
What is your philosophy on leading a team?
My philosophy is being a leader who is able to let people work, work their best, and live their best lives at work, and make sure I'm removing blockers and providing the right support to them. Listening and being empathetic. It's formally called servant leadership. I'm a huge believer in that.
Tell us something about yourself that maybe people don't know about you.
I am fascinated with autonomous vehicles. I can't wait for them to become the way of life, so being a bit of a car buff and a technologist, and the fact most vehicles are just a conduit to technology anymore, it's super fascinating. I spend a lot of time reading, learning, I love old cars, I love new cars, and I stay close to the automotive industry because it's something I'm fascinated with.
What is your initial impression of Des Moines?
I will tell you, this is a hidden gem. It is just a wonderful community, and I'm super excited to be a part of Des Moines. We're just really happy to be a part of this community and Iowa. I think we need to promote Des Moines much more in the country because it really is a wonderful community. I think it's really awesome.
Facebook Notice for EU! You need to login to view and post FB Comments!