A Closer Look: Marketa Oliver
City administrator, city of Bondurant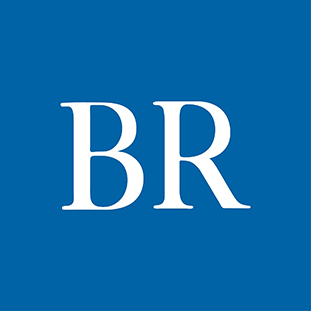 Marketa Oliver started work in May 2017 as Bondurant city administrator, a job title she has grown into over a 30-year career. After Oliver graduated from Drake University, she worked in the city manager's office in Yakima, Wash., returning to Greater Des Moines in 2000 as city administrator in Windsor Heights, where she had interned while a Drake student. In 2012, she was named city manager in Norwalk, leaving in 2016 to take a job with the state of Iowa. She preferred local government and sought out the Bondurant position that was open after the retirement of Mark Arentsen. (As an indication that city administration gets in your blood, Arentsen worked as interim city administrator in Grimes during the search that resulted in the hiring of Jake Anderson, who was recently profiled in the Business Record. Arentsen also is filling in for the city of Mitchellville.)
Why do you serve?
(I ask myself this frequently! Ha!) Public management is a calling. Community service has always been a calling for me, both as a professional and as a volunteer.
Who has been your biggest inspiration, and why?
It is hard to narrow that down to one person because there are so many great people I have worked and continue to work with who are inspiring — some are elected officials, some are peers, and some are staff members. I can easily name a dozen city managers from around just the state of Iowa who are beacons of integrity and intelligence and who are always generous with their time and advice. My husband and daughter are always an inspiration and support to me in everything I do, including my work. In my professional circles, a specific colleague who remains a true inspiration is a gentleman who was my community development director named Josh Heggen. What I find inspiring is his continual optimism, creativity and thirst for continuous learning and improvement.
What is your city's greatest asset?
I think Bondurant's greatest asset is an active and forward-thinking mayor and council, as well as the city's active community organizations, personality, location and high-performing school district.
On the flip side, what is one area you would like to improve as a chief executive?
I always work to improve my patience. The wheels of any organization can move slowly sometimes, and I always have to remind myself to be a little more patient.
What will be the greatest challenge your city faces over the next three to five years?
Retaining our personality and community character through periods of transformational growth.
Is there one area or issue that lends itself more than others to regional cooperation?
Transportation and mobility, including transit and pedestrian mobility. Also, stormwater and watershed management issues I think have to be addressed on a regional level.
You have more than 30 years of experience with public administration. What advice do you have for the newcomers?
In the immortal words of Dory, "Just keep swimming!" You have to have a goal and move towards that goal. I think the most difficult challenges I have ever had as a manager were when the council could not come together on a common vision. So, goal setting is probably the key element to being productive. It may sound oversimplistic, but it is the most essential element to being successful as a city, as a manager, even as a person.
Facebook Notice for EU! You need to login to view and post FB Comments!