A Closer Look: Marque Collins
Executive chef, Mulberry Street Tavern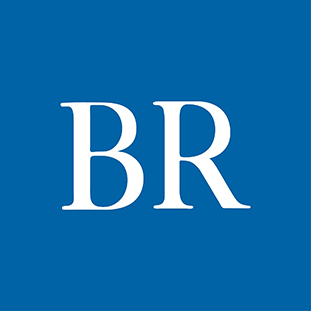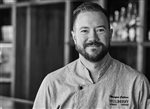 Marque Collins' career plan was to attend law school and become a lawyer.
But after working as a paralegal for a couple of years, the plan changed.
"It wasn't the right fit for me," said Collins, a 2007 graduate of the University of Florida. "I wanted to do something more active."
He narrowed his choices to becoming an officer in the U.S. Navy or a chef. When he didn't get accepted into the Navy, he turned to cooking.
"A lot of people were applying to get into the Navy because of the recession," he said. "I always enjoyed cooking, so I thought I'd give that a try."
Collins, a Florida native, didn't attend culinary school, mostly because of the expense. Instead he received his training on the job.
The hands-on training paid off.
In 2019 he was hired as executive chef at the Mulberry Street Tavern, the restaurant and bar that opened on Nov. 11, 2020, in the new Surety Hotel at 206 Sixth Ave. in downtown Des Moines. The 12-story building, which was constructed between 1911 and 1913, underwent a $40 million historic renovation by the Chicago-based Aparium Hotel Group, which has owned the structure for over three years.
The street-level Mulberry Street Tavern is visible from the sidewalks along Mulberry and Sixth. Originally the restaurant was going to be open for breakfast, lunch, dinner and weekend brunches. Hours were curtailed because of the pandemic, Collins said.
"Things got pared down," he said. "As things progressed and we saw how the world would [operate during] COVID, what we were going to do got narrower and narrower."
The year has been a busy one for Collins. In January, he married Erica Franklin, a pastry chef, and the couple moved to Des Moines. In addition, Collins hired a restaurant and bar staff of about 50 and readied the tavern for opening.
"It's been quite a year," he said.
We recently caught up with Collins.
Talk about your early years in the business.
I started at a real small mom-and-pop restaurant. [The owners were] friends in my family. … Because it was a small restaurant, I did everything. I was a server, I hosted. Gradually, I gravitated towards the kitchen. I moved to another restaurant and spent three years learning how to do sushi and Japanese food. I really enjoyed that and it opened my eyes to what restaurants could be past the mom and pops, past the Chili's, which I never really worked at, to what big-city cooking was about and what kind of a professional career you could turn this into. It inspired me to visit New York City and Chicago, [which was where] I ended up deciding to move to.
What did you do in Chicago?
I moved [to Chicago] without a job but with the goal of just being there. I knocked on doors of lots of restaurants and I ended up getting hired at a place called Perennial Virant. It was run by Chef Paul Virant, whose book I had and actually read. I loved his stuff. I learned a lot about charcuterie, preservation, pickling, American ingredients, which, coming from really only working in Japanese food for the most part, was like, 'Oh, I want to do that now.' … I worked there for about a year and a half. The restaurant was part of the Boka Group, which at the time was a very up-and-coming restaurant group in Chicago. [After working at several of the Boka Group's restaurants,] I was given the opportunity to open up a Japanese restaurant called Momotaro. It was very exciting to go back to the Japanese food and to open a restaurant. After a year, I started thinking … that because I started in this profession at 25 instead of 15 – which is when a lot of people start – I had a timeline I wanted to meet. We talk a lot in this industry about taking care of ourselves, but there's only so much you can do. Your body just breaks down. … I was very driven to move forward and progress. I decided I wanted to be a chef de cuisine by the time I was 35. I knew that I had to go back to being a sous chef. When Momotara was about a year old I said I wanted to go into management again, and then again there was another opportunity in the group.
When you were opening restaurants, what things did you learn?
I think the biggest part of it is coming up with a good game plan of what you want to do, and having it thought out as much as you can. And then always being open to changing it. If you come in with a set idea of 'I'm going to do this exactly like this' and you get in, and your equipment isn't quite like you thought it would be or you can't find the right staffing or the cooler is on a different story level than you thought it would, you just have to immediately adapt and communicate. That's the biggest thing I've learned. You have to really strike a balance between pushing a standard and being flexible based on the situation. … The whole world changed this year in the industry. I wrote menus for when I thought we were going to be open in April, I wrote menus for when I thought we were going to open in June, and I'm writing menus now.
How did your menus change?
Originally, we were going to be open breakfast, lunch, dinner and brunch and [do] banquets and catering. In April, the menu was going to be spring-based. There's always going to be a pasta dish, but in the spring, maybe it's a ramp pesto, and in the summer, it turns into a ratatouille or a summer squash ragout. Right now, we're doing a duck ragout.
How did your staffing plans change?
We were going to have a much larger staff than we do; a lot of the people I've hired now are the people who are going to be the managers. I have been very clear about that. This is a place to get into and see how we build it and start a culture. [The current employees] are the ones who will be teaching this culture to the next generation of workers. We are in a hotel and eventually we will open for lunch. There's a lot of room for us to grow.
What do you want Mulberry Street Tavern to be known for?
I want Mulberry Street Tavern to be known for the place you want to go to, no matter what day. I want us to be a great place to pop in on a Monday night and grab a burger and a great place to go with your wife for your anniversary and a great place to take your business partners to and blow it out of the water by getting steaks and oysters. Or a place you want to go to have a cocktail after work.
Where do you buy your food products?
I want to partner with people in the community as much as possible. We've been working with Scenic Route Bakery on supplying our hamburger buns. We get some of our microgreens from Ray Family Farms. We get some produce from Wabi Sabi Farms. All of our beef right now is from beef we purchased from [a farm] in Jefferson, Iowa.
How do you spend your free time?
I played a decent amount of golf over the summer. Went to all of the city courses.
When you are home, do you cook?
I like to grill and I usually go heavy into the vegetable preparations. My wife does most of the heavy lifting in the kitchen, which is good.