A look back at Business Record covers in 2022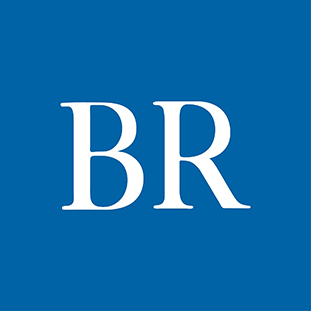 Our cover stories strive to help businesses do business better. It's our hope these stories help you learn a new perspective or think about what's to come in the future. Over the course of a year, these stories offer a look at many different industries, people and organizations. Here's a look back at some of our cover stories throughout 2022.
— Emily Barske, editor
---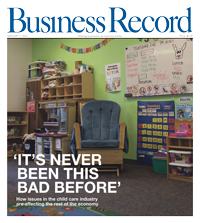 'This is hope like we've never seen before'
An in-depth look at the Child Care Task Force recommendations
What was a simmering crisis suddenly began boiling over at the onset of the pandemic. Iowa lost nearly a third of its child care slots, which created a loss of revenue for providers and reduced availability for the children of essential workers, who didn't have the privilege of staying at home.
The Economic Recovery Advisory Board, assembled by Gov. Kim Reynolds in June 2020 to identify solutions for the state's recovery from the pandemic, concluded that priority No. 1 should be addressing the child care crisis.
Out of that recommendation, the Child Care Task Force was created less than a year later, tasked with developing "a comprehensive strategy to address Iowa's child care crisis," which would be used as "a foundation for potential action by the Governor, legislature, communities and employers to reduce both short and long-term barriers."
In part two of a two-part series, Fearless Editor Emily Kestel detailed the task force's recommendations, which were released to the public in November 2021.
Read the story: bit.ly/3GhB7eN
---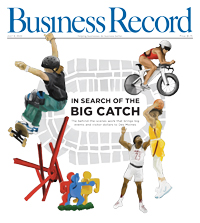 In search of the big catch
The behind-the-scenes work that brings big events and visitor dollars to Des Moines
The NCAA men's basketball tournament. The Dew Tour. The Bio World Congress International Fuel Ethanol Workshop. The Ironman competition. The U.S./Canada Lions Leadership Forum.
Those are just a few of the big events that have come to Des Moines in recent years, bringing thousands of visitors who spend their money on hotels, restaurants, local businesses and other attractions.
But what does it take to lure big-ticket events and business conferences to Des Moines? Senior Staff Writer Michael Crumb sat down with leaders at Catch Des Moines and spoke with those representing some of the groups that have come to the metro to pull back the curtain on the courting process that's needed if Des Moines wants to find itself at the dance. The three-part series looked at the steps of what is often a multiyear process to bring some of the biggest events to Central Iowa.
Read the story: bit.ly/3PJ4r0v
---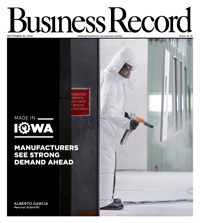 Made in Iowa
Manufacturers see strong demand ahead
Silicon chips have become the manufacturing industry's equivalent of how toilet paper disappeared from store shelves during the early supply chain bottlenecks sparked by the COVID-19 pandemic shutdowns. In manufacturers' scramble to stockpile as many scarce chips as they can for their operations, the scare has helped exacerbate ongoing global chip shortages, says Gabe Glynn, founder of MakuSafe.
Adding to the supply and demand roller coaster are labor shortages, which help explain why many electronic components used in manufacturing have skyrocketed in cost. For instance, Glynn said, the price of a tiny component the size of a pepper flake that's used in one of MakuSafe's devices went from less than 15 cents per unit to over $12 per unit, meaning tens of thousands of dollars in higher production costs just for that one component.
This nugget was one of the insights reported by Senior Staff Writer Joe Gardyasz, shortly before he retired in October after nearly two decades with the Business Record, in our annual Made in Iowa publication.
Read the stories at madeiniowabr.com.
---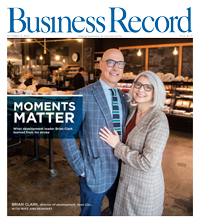 Moments matter
What development leader Brian Clark learned from his stroke
Seconds matter.
Just ask Brian Clark.
Around 3 a.m. on May 27, 2021, Clark got out of bed to use the bathroom. He noticed his balance was unsteady, something he attributed to drowsiness. As he made his way to the kitchen to retrieve a watch, he noticed numbness in his left arm. He saw the family's cat and spoke to it.
"My words were slurred as if I were drunk," said the 58-year-old Clark, who is director of development for Minneapolis-based Ryan Cos., a full-service real estate development company that has an office in Des Moines. Clark shuffled back to the bedroom and woke his wife, Ann Reinhart. As he attempted to tell her that something was wrong, he collapsed.
Senior Staff Writer Kathy A. Bolten talked to him about his recovery from the stroke and why support from employers is imperative for staff members facing a variety of challenges.
Read the story: bit.ly/3hJxYuz
---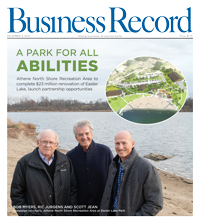 A park for all abilities
Athene North Shore Recreation Area to complete $23 million renovation of Easter Lake, launch partnership opportunities
Features of the future Athene North Shore Recreation Area at Easter Lake Park will make visiting the park easier for all visitors, including veterans and people with accessibility needs. Wide concrete pathways and large mats laid over the sand will allow people using wheelchairs or other mobility assistance to navigate the park and beach. Swimming, fishing, rowing and boating will be made accessible through adaptive ramps, docks and boats.
After construction of the recreation area is complete in 2024, Easter Lake will have completed $23.2 million in renovations since 2018 in various parts of the park. Staff Writer Sarah Bogaards caught up with project leaders to learn more about the project's goals to make the park accessible to all.
Read the story: bit.ly/3Vf4NNM
Facebook Notice for EU! You need to login to view and post FB Comments!