A professional coach makes no apologies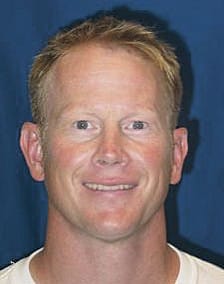 Corbin Stone didn't learn soccer from a paid coach or on an organized team.
Stone lived in London, Ontario, until he was 12. There, soccer was played on the streets. Recreational leagues and clubs did not have formal business plans.
"It all coalesced around your community," he said.
This year, Stone's Iowa Rush youth soccer team could count a player from Ghana on its roster as the result of an alliance it forged in 2009 with a Colorado program that has 26 affiliated clubs representing 40,000 youths in the United States and is partnered with teams in Ghana, Gambia, Senegal, Togo and Thailand. It is seeking alliances elsewhere in Africa and South America.
And Stone is a professional coach, earning more money than he did as women's soccer coach at Drake University, teaching children and youths ages 4 to 19 the intricacies of a sport that he can't, within just a few minutes of conversation, help but talk about with great passion.
Stone said he would have to ask his executive board exactly what his annual salary is – straight salary, no benefits. On the other hand, he has won board approval of a $250,000 budget that includes four full-time employees, himself included, and two part-timers.
He has coached soccer since 1996. That's when he was working as aide to the late Illinois Sen. Paul Simon, and parents in northern Virginia would pay around $100 for their children to spend an hour or so being tutored in soccer skills.
Within a year, he was working in Iowa City, where parents asked him to form a soccer club. He has been a soccer coach ever since.
Stone coached for seven years at Drake, before leaving in 2008 to work for a youth soccer club in Idaho. He left for more money – he also got a raise when he returned to Ankeny – and the opportunity to be more of a hands-on instructor.
"It was more of a lifestyle choice," Stone said.
College coaching involved too much organizing of soccer camps, too much recruiting and not enough coaching. He became more administrator than instructor.
"You don't get to coach very much at the college level," he said.
He gets the opportunity, big time, these days, spending about 70 hours a week coaching and performing other duties, like putting together a financial statement,that he would just as soon leave to others.
On the other hand, his board of directors is made up of parent volunteers who have full-time jobs that allow them only a few hours to hash out tournament schedules or what costs should be included in registration fees, which can run close to $1,400 for youths in the club's select teams.
"Coaches have to be not just good on the field; they have to be good at marketing, they have to good entrepreneurs. But people who are good salesmen are not necessarily good coaches," Stone said.
The focus on winning is the one drawback of coaching youth soccer, he said. Tournaments aren't necessarily the best places to teach skills, but they also reflect how well Stone and his coaches are doing their job.
"The challenge is to stay true to your principles when the market is going in a different direction," he said.
That direction is toward highly visible programs that can attract talented youths who can be coached to winning seasons. Numbers are important in that they maintain revenues that feed the programs.
"The real challenge right now is for soccer organizations to become more efficient, more business-like," Stone said.