Developers plan heavy-timber construction for new East Village project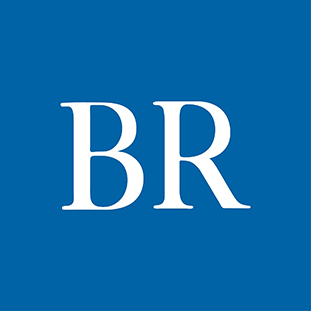 A development team whose members have played a major role in the redevelopment of the East Village in Des Moines plans a mixed-use building along East Grand Avenue that will be the first heavy-timber structure in Iowa in more than 100 years.

This project is part of a plan to fill a former surface parking lot east of City Hall and between Robert D. Ray Drive and East Second Street, between East Locust Street and East Grand Avenue. The first step in the project was to build a parking ramp. With that mission accomplished, developers plan to flank or hide the ramp with buildings on its north and south. A less definite piece of the project is a civic building that would front Robert D. Ray Drive.

Next up, then, is the mixed-use building at 111 E. Grand Ave., on the north side of the parking ramp. The development team of Jim Cownie, Sloan Cownie, Jake Christensen, Paul Hayes and Tim Rypma settled on a mix of retail and office because of a current glut of recently delivered apartments, Christensen said.

One of those buildings is a mix of apartments, retail and restaurant spaces from the same development group that opened in August at 219 E. Grand Ave., an address that has drawn a considerable amount of attention as the location of national retailer West Elm.

The design and construction of the developers' new project lean heavily on wood, inside and out.

Rather than a steel superstructure, plans call for what is called a mass timber system, which uses a variety of techniques to laminate lumber and replace the use of steel in the superstructure. Developers are proposing a technique in which hardwood dowels instead of nails or glue are used to fit the laminates.

It is a process that reduces construction time and costs. The structure should perform better than steel, as well as providing a natural fire retardant, Christensen said.

"With steel, we have to cover the columns with ugly foam spray so that they don't melt in a fire," he said. "With a wood column, when a fire occurs it's a char, and it burns really slow because it has to essentially burn through the chars; so you don't have to cover up the wood structures."

The exposed timber beams also should help market the building for retail and office users, Christensen said.

"From the developer standpoint, we get to create this really warm and inviting space, exposing all of the money we spent on that structure and not covering it up," he said.

Wood and large glass windows will be the predominant features from the street. Developers plan to use high-tech wood panels on the east, west and north sides of the building. The panels themselves resist rot for 50 years. However, according to a report to the city's Urban Design Review Board, a Japanese process called Shou Sugi Ban will be used to char the panels, "creating an inherent protection of UV rays, insect and rot vulnerability."

The south side of the building faces the parking ramp and will use less esoteric precast concrete walls.

Mass timber systems have been common in Europe for decades and they are becoming more common in the Pacific Northwest. Closer to home, the tallest contemporary building to use the system is in Minneapolis, where a Canadian architect designed the T3 building, a seven-story structure that is clad in steel panels. That same architect also has designed an 11-story building in Newark, N.J.

A residence hall at the University of British Columbia will take honors for the tallest mass timber building in North America at 18 stories. A 100-story mass timber tower has been proposed in London and a 40-story building has been proposed in Stockholm.

Christensen said estimates are that the mass timber superstructure can be built in about 60 percent of the time needed to erect a steel structure.

"It's really a lot of adaptation in the field; it's put together like Tinker Toys essentially in the field," he said.

The design team on the $14 million project includes Neumann Monson Architects, Raker Rhodes Engineering and Civil Engineering Consultants. The start of construction is planned for spring, with completion in 2019.
Facebook Notice for EU! You need to login to view and post FB Comments!