Connie Wimer was born in Merrill, Iowa, a small town in northwest Iowa and attended Morningside College. Connie is the owner and Chairman of Business Publications Corporation. In addition to publishing thirty-some different publications each year, the company also does custom publishing, book publishing and has created more than 25 events presented throughout the year.
Connie serves on a number of civic, charitable and higher education boards in the city, the state and nationally. She is the founder of Winefest and was the first woman to serve as Chair of the Greater Des Moines Chamber and the first woman to receive the Business Hall of Fame Award from the Greater Des Moines Committee.
Editor & Publisher, the respected monthly trade news magazine covering the publishing industry, recognized the Business Record in a special section called "10 News Publishers That Do It Right" in 2021. BPC was cited for launching "new initiatives that provided value to the community".
Connie received the Lewis Conn Award for Outstanding Contributions to the Alliance of Area Business Publications as well as the Milton W. Jones Lifetime Achievement Award from the City/Regional Magazine Association (CRMA), for her contributions to that organization and the magazine publishing industry as a whole.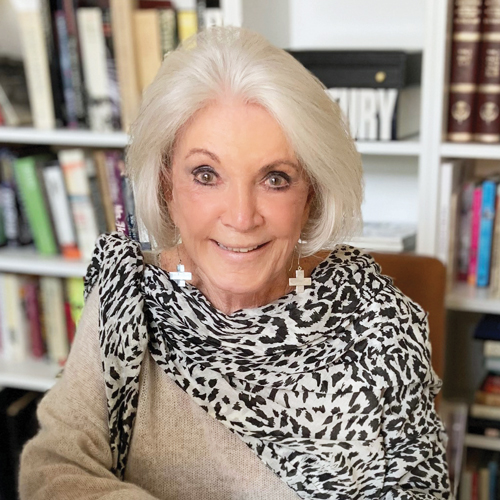 1980 Women in Business: Small Business Advocate of the Year - SBA
1982 Beta Gamma Sigma (Drake University Business School Honor Society) Businessperson of the Year
1983 YWCA Women of Achievement Award
1983 Employers Golden Key Award, Indianola Chapter, Business and Professional Women
1984 Media Advocate of the Year, SBA
1986 Drake University Media "Masters" Award
1986 Women in Communications "CORA" Award
1987 Greater Des Moines Chamber of Commerce Federation Small Businessperson of the Year
1987 President of Des Moines Chamber of Commerce
1991 Young Women's Resource Center "Visionary Women" Award
1997 Woman of the Year, Des Moines Chapter, Business and Professional Women
2002 Greater Des Moines Committee Business Hall of Fame recipient
2003 Hall of Achievement Award from Jr. Achievement of Central Iowa
2005 Variety Club's Humanitarian Award
2006 Master Editor/Publisher by the Iowa Newspaper Association
2006 Lewis M. Conn Award - For Outstanding Contributions to the Alliance of Area Business Publications
2007 Iowa Women's Hall of Fame inductee
2007 Association of Fundraising Professional's Outstanding Volunteer Fundraiser Award
2007 Friends of Iowa Civil Rights - Special recognition for unprecedented service
2009 Connie Wimer Spirit Award
2012 Des Moines University Glanton Honoree Award
2014 NAWBO Iowa Hall of Fame Legacy Award
2016 Faith and Freedom Community Leader Award
2017 The Conner Wimer Women's Leadership Program (CWWL) Morningside College program designed to help undergraduate women accelerate their professional growth through seminars, workshops and other events focused on personal leadership development, negotiation, skill building, networking and ethical behavior training.
2018 Bravo Award - in recognition of her contributions to Des Moines arts and cultural scene
2018 Mind & Spirit Women Helping Women Honoree
2019 Drake University College of Business and Public Administration - Community Leadership Award
2021 Milton W. Jones Lifetime Achievement Award from the City and Regional Magazine Association
2022 ISU Debbie and Jerry Ivy College of Business - Women in Business Champion Award
2023 Pi515's Legacy Award
2023 United Way Live United Leader for dedicated efforts mentoring young students to have a plan beyond high school graduation.