Accumold plans to double space, employment in Ankeny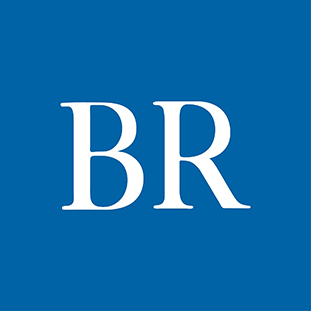 A growing Ankeny manufacturer that specializes in making ultra-tiny products has big plans for expansion this year.
Accu-mold LLC, a global leader in the design, development and production of micro-engineered parts for various high-tech industries, announced today it will break ground this spring on a 40,000-square-foot, $10 million expansion. The project will enable the manufacturer, which does business as Accumold, to nearly double its workforce by adding more than 200 employees in the next three years, President and CEO Roger Hargens said.
"It's ironic that a company with a laser focus on producing such micro parts has grown so large," Hargens said in a release. "But it's our commitment to innovation and being the best at what we do that has kept us on the global stage and fueled our growth. And, there's no place we'd rather achieve this growth than in Ankeny. Our city and state officials have been tremendously supportive of this company every step of the way and continue to do so."
According to Ankeny officials, the company plans to invest $10 million in additional equipment for the manufacturing facility in addition to approximately $10 million in construction costs.
Due to Iowa's weather extremes, some of Accumold's customers wanted the company to build its expansion outside the state; the company addressed those concerns by investing in a hardened facillity that will have the capability of withstanding an F-5 force tornado.
"This construction feature is an essential part of our well-developed and -executed business continuity plan designed to always meet our commitments to our Fortune 150 customers and other high-tech clients," Hargens said.
Parts manufactured by Accumold are critical components for the medical, micro-optics, electronics and other high-tech emerging industries. They can be found in personal communication devices, telecommunications equipment, surgical tools, hearing aids, medical devices, antennas, connectors and more.
The expansion at 1711 S.E. Oralabor Road mirrors a similar-sized, $7 million expansion on the same site in 2010. The company, which has operated in Ankeny since 2001, now has 221 employees, 18 of whom joined the company in the past month. The company plans to hold a hiring fair at its facility on Feb. 21.
On Monday the Ankeny City Council will consider a development agreement that provides for 100 percent tax increment finance rebates on the increased property tax valuation of the project, worth an estimated total of $283,255 in rebates over five years. The Iowa Economic Development Authority is also expected to consider providing incentives for the projects at its Feb. 20 meeting.
In its last expansion in 2010, Accumold was awarded a 10-year abatement on a portion of its property taxes by the city of Ankeny, as well as $802,800 in state tax benefits through the High Quality Jobs Program awarded by the Iowa Economic Development Authority.