Addiction-fighting algorithm
Opioid Clinical Management uses patent-pending program to help employers, health care providers prevent opioid addictions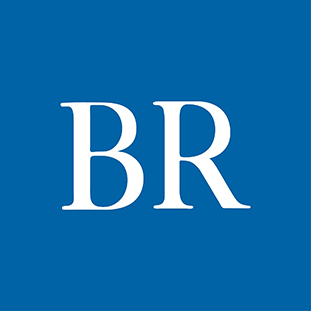 A Des Moines serial entrepreneur who has worked deep in the trenches battling the opioid crisis has parlayed three decades of experience into a cutting-edge software company whose goal is to help employers and their health care providers head off opioid addictions before they start.
The company, Opioid Clinical Management Inc., aims to enable large employers to carve millions of dollars annually in hidden costs — costs that even health insurers and others are missing with their own analyses — out of their annual health care budgets.

Launched by Michael Vasquez, Opioid Clinical Management (OCM) has developed a software program with an algorithm that accurately and anonymously identifies patterns of opioid prescribing over time, to proactively identify and prevent cases that could lead to new addictions. OCM's business process has just received patent-pending status from the U.S. Patent and Trademark Office.
The program enables employees of large self-insured companies to pinpoint prescribing physicians who aren't in compliance with U.S. Center for Disease Control and Prevention guidelines. It then works with those physicians to educate them and bring them into conformance, which can result in substantial savings to the employers' health plans.
For many large employers across the country, it's a solution that could make the difference in keeping their workers healthy and safe from a pervasive opioid risk — one that corporate leaders may mistakenly believe does not pose a threat to their workforce.
'A big number'
After conducting analyses of numerous company health plans with 500 or more employees, Vasquez has consistently found that an average of at least 4 percent of all members within each plan were struggling with opioids.
"Bringing [the health plans' prescribing doctors] into conformance means savings for the health plan," Vasquez said. "People aren't aware that 15 percent of all medical costs in a health plan are due to opioid overprescribing in a health plan network. That's a big number — and about 75 percent of that has been addressable."
Notably, as Vasquez has verified with each company, those results weren't previously identified by the client's own health insurer.
OCM provides the initial analysis at no cost to the prospective client, which enables the company to evaluate the potential costs and benefits of moving forward with the software and services. The savings in health costs will average a return on investment of five to eight times the fee paid, Vasquez said.
The resulting business model, Vasquez believes, may be the first for-profit solution aimed at fighting the opioid crisis, and one that can also help play a part in reversing patterns of overprescribing that have led to the explosion of new addictions in the United States.
While the federal and state governments have necessarily focused on addressing the highly visible tip of the opioid crisis iceberg, Vasquez's algorithm dives below the surface to proactively engage with doctors and health systems to intervene with their patients to prevent opioid addictions — using large employers' self-funded health plans as the vehicle.
Vasquez, who has been recognized as an "American Success Story" by Entrepreneur magazine and has been named an Ernst & Young Entrepreneur of the Year, in 2006 founded St. Gregory Retreat Centers LLC, a nationally recognized detoxification and addiction treatment center based in Des Moines. He subsequently launched Harbor View Medical in 2012, a specialty medical clinic focused on working with self-funded large employers to offer a coordinated, multidisciplinary approach to medication management and compliance.
Last year, Harbor View Medical merged with another Des Moines-based health technology startup, Regenexx, which has built a national network of clinics specializing in treating orthopedic injuries and degenerative joint conditions using patients' own stem cells.
Building the algorithm
Vasquez's latest venture represents the culmination of the expertise he gained from each of the health businesses that he has started, grown, and in several cases exited by selling to major corporations.
"After treating 8,000 addicted people [at St. Gregory], and 25 percent of them being opioid-addicted, there are a lot of patterns that we've identified from that experience," Vasquez said. "And so we have what I call the body's response to opioids built into the algorithm. So there are certain things that you're going to see that a typical software that's looking for abuse of opioids would never catch, because you can actually be having the issues I'm talking about and not be abusing your opioid."
One example he provided: A lack of compliance by a patient taking a prescription opioid painkiller may be enough to cause that person to experience bouts of depression that result in additional visits to a clinic or psychiatrist for an antidepressant.
"So they are unknowingly throwing themselves in and out of withdrawal because they don't adhere to the prescribing pattern," he said. "And the doctor you go to because you're depressed doesn't know you're not taking that opioid as prescribed."
However, that's the type of red flag pattern of additional medical costs and prescriptions that the algorithm is going to pinpoint.
OCM's business model works like this: The employer provides its paid pharmaceutical claims records to OCM, which the software uses to generate a report on every physician who has written opioid prescriptions and who isn't in conformance with 12 prescribing guidelines established in 2016 by the CDC.
"And from that [report] the program identifies a target list of those that call 'not as compliant' that we could get improvement on," Vasquez said. "And then we reach out to [those prescribers] to educate them that we're seeing refill patterns that don't look like they conform to what they should be."
The company has tested the software with a number of potential clients, and without exception, the predictive analytics have found that an average of at least 4 percent of those health plan members are struggling with opioids.
OCM's initial client, a major health insurance company based in Kansas City, pays out about $30 million in pharmaceutical claims per year for approximately 10,000 members. Using OCM's analysis, that company determined that about 400 of its members were driving nearly $4.5 million of those claims, due to overprescribing of opioid painkillers.
By continuing this type of analysis every 90 days on an ongoing basis, the number of patients and providers not in compliance will decline closer toward the goal of zero noncompliance. However, there will invariably be a base-line level of opioid prescribing for any large employee population, Vasquez said, whether it's someone dealing with chronic pain or recovering from an injury.
In addition to discussions with several large self-funded employers in Iowa, OCM is currently negotiating with three state governments. Vasquez said he's excited by the potential results that use of the program by state governments could have for the improvement and prevention of the opioid crisis overall.
Although OCM has just six employees and three contractors currently, Vasquez anticipates the company will scale up quickly. It's currently located in leased space in south Des Moines adjacent to the headquarters for Regenexx.

Because the services provided by his company can be filed by a health plan participant as a chronic pain management claim, the fees paid to OCM actually come out of the claims paid by the clients' health insurance companies, Vasquez said. From the clients' perspective, it means they don't ever have to write a check, but rather just approve the claims as they come through.
"Our goal is to try to make this easy to implement because we want to be able to promulgate this so that we can actually impact the opioid crisis," Vasquez said.
Facebook Notice for EU! You need to login to view and post FB Comments!