Summit Farms changes names, eyes expansion, aquaculture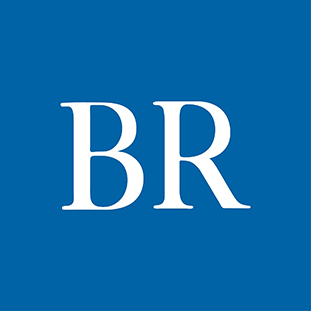 Alden-based Summit Farms began as a 300-acre corn and soybean operation in Hardin County in 1990. The man in charge, Bruce Rastetter, grew up in the area and has lived there all along.
Rastetter's half-million-dollar estate hints at his business success, and his steady campaign contributions and service on the state Board of Regents show his interest in changing the state for the better.
The 75-employee Summit Farms recently became Summit Agricultural Group as Rastetter reflected on the diversification that has come in 25 years of company growth. "We wanted to have a name that more accurately reflected what we do," Rastetter said. Flynn Wright led the messaging work.
The company is focused on raising cattle and hogs, doing private equity work and running U.S. land funds. It also is building an ethanol plant in Brazil, and invests in wind energy.
Along the way, Rastetter built a U.S. ethanol empire, then sold it when it looked like federal support for the industry was weakening. Still, he is building a plant in Brazil, and might build another one later. He has built large operations to raise livestock under contract. He runs an investment firm. And he sees a state known for corn, soybeans and hogs positioned to raise fish to feed the world.
I gave Rastetter a call to talk about next steps for a company that recently passed the 25-year mark.
Iowa: Titan of tilapia?

Rastetter is interested in moving into aquaculture, most likely tilapia, barramundi and salmon. Most likely, this would mean building tanks in large warehouses. He draws inspiration from fish farms around the country, including cousins Jeff and Mark Nelson, who run a Blairsburg fish farm in a former hog operation.
"Because of the efficiency of the systems, at some point it will be a great investment," he said.
"We haven't done that yet, but I think at some point we'll see that whole industry grow in the U.S., and particularly in Iowa."
A lot of it comes down to world population growth.
"The world is growing from 7 billion people to 9 billion," Rastetter said. "We need protein. It will take twice as much food in next 40 years. Everything in agriculture needs to grow and expand and become more efficient."
The world of money and advice

Summit also is running U.S. land funds, which have $300 million in nine states.
"Our goal is to continue to be an organization that people look to when they want to learn about agriculture and invest and want our expertise on adding value," he said.
Summit has two U.S. land funds that raise private equity in nine states.
"What we see is a great opportunity to invest in different agriculture companies," often tech firms or ag equipment manufacturing related to protein production, Rastetter said. He expects markets for pork, beef, chicken and fish to continue to grow.
"We are in vesting in smart people with good ideas and sound principles," he said. The company buys land, improves it and rents it to neighboring farmers.
Land prices

Farmland values have been dipping in the past year, and Rastetter expects more of the same next year, with declines in prices of 10 to 15 percent. "In a decade, it will be an excellent investment" as prices rebound, he added.
Future trends

Rastetter expects the comeback of beef-packing in Iowa to continue. He also expects growth in dairy, including shipping dry milk around the world.