AI — What local leaders say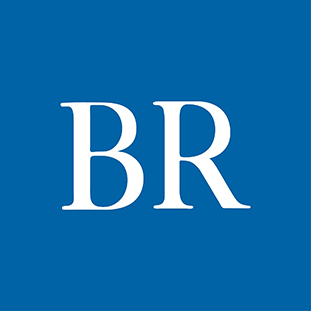 In the latest Business Record Leaders Survey, an unscientific poll conducted annually with our readers, we asked business community leaders and executives for their opinions on a variety of topics, including the intriguing and ever-developing area of artificial intelligence. The Business Record's Feb. 28 Power Breakfast will offer a more substantive discussion on this topic.
What is artificial intelligence? We'll turn to an expert to help out.
In an article in Harvard Business Review, the writer offered this definition: "The most important general-purpose technology of our era is artificial intelligence, particularly machine learning (ML) — that is, the machine's ability to keep improving its performance without humans having to explain exactly how to accomplish all the tasks it's given."
Artificial intelligence is already present in our daily use of gadgets such as smartphones or social media. But it's growth in the business sector is also rising and has the potential to transform some industries.
Suzanne Behnke, Business Record Editor
Here are some thoughts offered by Greater Des Moines leaders on the topic:
My company already uses artificial intelligence in business operations and decisionmaking. Yes or no? Tell us how.

Andrew Kleis, partner, Insight Wealth Group
Yes. There are a number of areas of our business where we utilize artificial intelligence and technology with the goal of making us better at what we can deliver to clients.
Joseph Benesh, president and CEO, Ingenuity Co.
Yes. The mobile application and software development side of my business utilizes AI as part of the development process.
Scott Turczynski. vice president and partner, Heartland Companies
Yes. With manpower shortages, I can already see the need to invest in research to figure out how artificial intelligence/automation can be used in our corner of the construction industry.
Jaimie Miller, executive director, Iowa Credit Union Foundation
Yes. We do use data analytics to consider consumer trends but much of what we do is still about personal relationships.
Doreen Hayek, projects administrator, University of Northern Iowa
Yes. Recruiting. But we need to use it more; learn better how to use it.
Susan Judkins, client development director, RDG Planning & Design
Yes. Software programs based on personnel skills or other data.
J. L. Warren, research scientist, DuPont Pioneer
Yes. Predictive algorithms based on years' worth of data are the now, and the future.
Stephen Fry, president, Spindustry
Yes. We use artificial intelligence to guide portions of our marketing advice to clients.
True or false: Artificial intelligence will result in a need for fewer jobs in my industry in the next five to 10 years. Tell us why.

Jaimie Miller, executive director, Iowa Credit Union Foundation
False. While more and more consumers will access financial services online, I do not believe that will cause a reduction in our workforce given the many needs we have to operate our organizations.
Jed Gammell, vice president – insurance and risk management, Lincoln Savings Bank
False. The fundamental decision- making process that leads to success is performed by interacting with clients, using an innumerable set of factors and accumulated business acumen. It's as much art as it is science, which is difficult to quantify into a formula.
Andrew Dorr, partner, Insight Wealth Group
False. There are certainly some financial advisors that will be adversely affected by artificial intelligence via "robo-advisor" platforms. But, for those advisors working with high net worth investors, the complicated planning issues will always necessitate a personal touch.
Tracy Schmidt, vice president and general manager – card services, NCMIC/Professional Solutions
False. It will continue to be a relationship business.
Greg Cole, president, NCMIC Finance Corp.
False. The extent of its application in my industry still requires human oversight.
Todd Kielkopf, president, Kielkopf Advisory Services
True. Entry-level knowledge-based work will be more automated.
Mark Imerman, president, Regional Strategic, Ltd.
False. I am engaged in a continuous string of rather unique projects. Someday artificial intelligence may be robust enough to make inroads, but right now it is challenge enough for actual intelligence.
Debbie Korver, manager, project management office, Farm Bureau Financial Services
True. From a testing perspective, I can see more automated testing.
Mike McCoy, CEO, NCMIC Group
False. I don't think it will result in fewer jobs but perhaps different jobs as AI is used in broader business applications.
Susan Judkins, client development director, RDG Planning & Design
False. This is actually a "maybe." In the design industry, much depends on personal interaction with clients.
Zachary Mannheimer, principal community planner, McClure Engineering
False. AI will enhance our field. It may end some jobs, but it can create more than it kills.
Mona Bond, president, Capitol Communications Inc.
False. In the construction industry, the technology will be hard to come by. People are the key to the industry.
Chantelle Cadek, account executive, Integer Group
False. AI outcomes, forecasts, etc., should always be evaluated and reviewed by a human. There are most always underlying or additional factors that need to be considered in order to interpret and rely on AI information.
Clyde Evans, director of community and economic development, City of West Des Moines
True. It is already happening. Industry can't find the workers, so they replace those jobs with robots.
Bruce Kelley, president and CEO, EMC Insurance Cos.
False. New types of jobs will emerge so the number of jobs needed will be stable.
Kate Banasiak, president and CEO, Diversified Management Services
True. Somewhat in the fact that more membership systems will become fully automated
Eric Wessels, architect, Simonson
False. Architecture is a creative endeavor. AI may enhance what we do through decision implementation, but I don't see
it replacing the design process.
Carrie Woerdeman, vice president of operations, T&L Properties, LLC
False. There may be a shift in duties, but I do not think there will be a reduction. Real estate is a relationship-driven business, and it seems far-fetched that AI will replace that anytime soon.
Amy Hutchins, founder and CEO, MarketLogic
False. My personal opinion is that AI has not advanced enough in "mainstream" America for us to yet determine how this might impact jobs.
Howard Tempero, experience architect, Pillar Technology
False. Great strategic minds and developers created the algorithms for intelligence logic to flourish; there will still need to be those minds as well as experience-minded individuals who can translate empathy into further building experiential logic.
Mike Brewington, president, Iowa Beverage Systems
False. Jobs evolve as technology evolves.
James "Jimmy" DeMatteis, president and CEO, DMTB (Des Moines Truck Brokers, Inc.)
False. AI will add efficiency and create some job shifting. Jobs will change to manage new data and vision.
Facebook Notice for EU! You need to login to view and post FB Comments!