Airport, DEI initiatives, talent attraction campaign among Partnership's strategic priorities for 2022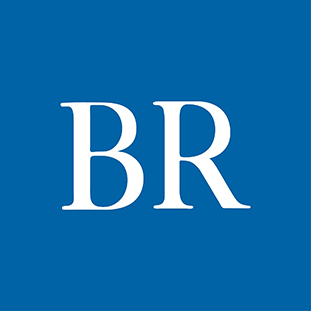 Look for 2022 to be a continuation of work accomplished in the past year and for the community to build on the successes of 2021 while being aggressive about the future, leaders of the Greater Des Moines Partnership said in advance of their annual dinner, held Thursday night at the Community Choice Credit Union Convention Center.

The Partnership resumed their annual dinner as a live event this year after transitioning to a virtual event in 2021 because of the COVID-19 pandemic.

Two-time World Cup champion and two-time Olympic gold medalist Mia Hamm was the evening's headline speaker, sharing stories about the early days of her soccer career, her World Cup and Olympic experiences, and talking about the importance of work ethic, perseverance and teamwork.

Hamm, who is retired from playing, is now co-owner of the Los Angeles FC, a minority owner of Angel City FC, a global ambassador of FC Barcelona and is on the board of directors of Serie A club A.S. Roma.

The evening also included the announcement that the United State Soccer League would be bringing a professional franchise to Des Moines.

Before Hamm spoke, the Partnership outlined its eight strategic priorities for 2022. They are:


The airport terminal project.

Diversity, equity and inclusion initiatives.

The DSM 75 by 25 initiative, which calls for 75% of working adults to have post secondary credentials by 2025.

Placemaking.

Increased support for minority-owned businesses.

Driving people downtown and helping the downtown district thrive.

Launching a new national talent attraction campaign.

Collaborating with regional partners on the development of Capital Crossroads 3.0, including the

DSM USA 4 Equity Collective assessment

.

Rowena Crosbie, the Partnership's 2022 board chair, said the overarching theme behind the priorities is workforce.

"If we move the needle on these priorities, we're going to move the needle on workforce," she said during a conversation with the Business Record on Jan. 21.

Workforce has been a top priority by business leaders and lawmakers at the Statehouse as they look for solutions to the state's labor shortage and for ways to bring more people to Iowa.

Although the Partnership's priorities aren't ranked by importance, leaders said placemaking has become more critical than ever as more people are deciding where they want to work, live and play.

"When we bring companies in, we also have to recognize that we have to bring in employees," said Fred Buie, the Partnership's 2021 chair. "Employees are less sensitive to what taxes a company pays and more sensitive to what they're going to do that's fun and exciting when they get here. So we have to strike that balance and get these fun, exciting things to do. If you can't attract the company, you can't attract employees. Then you haven't accomplished anything."

Buie outlined some of the region's accomplishments in 2021, both in placemaking and business development.

Among them were:

The opening of the Lauridsen Skate Park and hosting of the Dew Tour as an Olympic qualifying event.

The opening of the MidAmerican Energy RecPlex.

ICON Water Trails branding.

Demolition of the former Dico Superfund Site was completed for redevelopment that will include a 6,300-seat multi-use stadium, a plaza and an eight-story hotel.

Completion of the Broadband Internet Survey.

Return of downtown events.

The Partnership assisted on 18 expansion or new location projects.

More than 62 projects announced, under construction or completed in the region, representing $3.41 billion in capital investment, 11 million square feet of project space and more than 3,600 new or retained jobs.

Completion of the Des Moines Industrial Transload Facility.

Jay Byers, CEO of the Partnership, said the region's success throughout the pandemic was due in part because it never took its foot off the gas and continued forward with investments in major placemaking projects.

"It can never be we're satisfied with what we have, or let's just complete what's on the horizon," he said. "It's got to be what are those things that are going to give us a competitive advantage as we continue to attract and retain top talent and companies. We've been pretty good at it as a region, way more than just the Partnership, all our partners. But moving forward it's going to be even more important and we need to continue to think big and continue to be aggressive, and I think that's what this region is all about."
Facebook Notice for EU! You need to login to view and post FB Comments!