Amazon Air begins operating out of Des Moines airport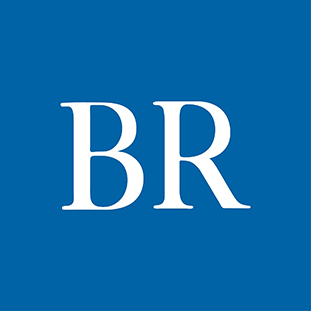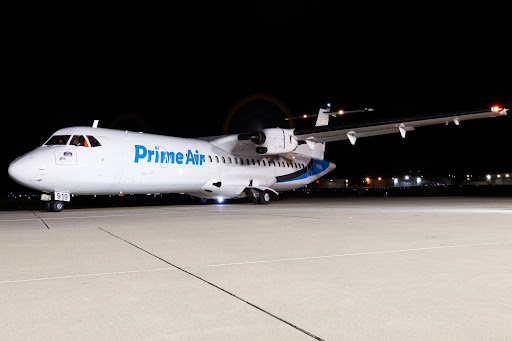 Amazon Inc.'s air cargo service, Amazon Air, has started operating out of the Des Moines International Airport with the first plane landing early today. Photo special to the Business Record
Amazon Air, the air cargo service for Seattle-based retailer Amazon Inc., today began operating out of the Des Moines International Airport, a move that will help ensure fast delivery service to the company's Iowa customers.

The Amazon Air cargo plane landed at the Des Moines airport around 3 a.m. today, was unloaded and reloaded, and was back in the air by 6:18 a.m.

"This partnership will support the shipment of Amazon packages for customers in the region, and we couldn't be more excited to help them make that happen for Iowans," Kevin Foley, the airport's executive director, said in a prepared statement.

Amazon Air has a fleet of 73 airplanes and operates out of more than 40 airports in the U.S., according to a study issued in September by DePaul University's Chaddick Institute for Metropolitan Development.

In recent months, the online retailer has expanded its cargo service to include more airports, a move that puts 70% of the U.S. population within 100 miles of an airport served by Amazon Air, according to the study. In May 2020, 54% of the U.S. population was within 100 miles of an Amazon-served airport.

"As a result, the airline can ship packages and inventory to points that are within a few hours drive by truck or delivery van to more than 217 million people," according to the report.

Amazon Air's cargo service at the Des Moines airport is its first presence in Iowa. It is expected to fly in and out of the airport once a day, according to airport spokeswoman Kayla Kovarna. The plane is currently slotted for a 3:18 a.m. daily arrival.

"We certainly hope there's opportunities to expand the operation in the future," she said.

Trego-Dugan Aviation has leased 8,052 square feet of space from an existing facility at the airport as well as 32,475 square feet of land, according to a news release. The company, a new ground handler at the airport, has a contract with Amazon Air to sort and load Amazon packages.

Amazon has rapidly expanded its presence in Iowa in the past two years to include delivery stations in Grimes, Ankeny and Iowa City and fulfillment and sortation centers in Bondurant. It appears the company also plans to open fulfillment centers in Woodward, Council Bluffs and Davenport.

According to Amazon, it has invested over $250 million in Iowa, including infrastructure and compensation to over 1,500 full- and part-time workers.
Facebook Notice for EU! You need to login to view and post FB Comments!