Amazon sortation center property in Bondurant sold for $75.9 million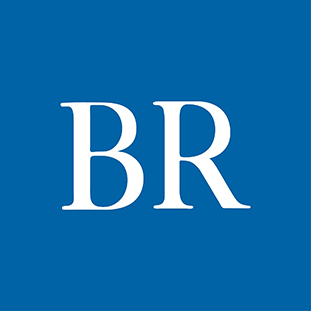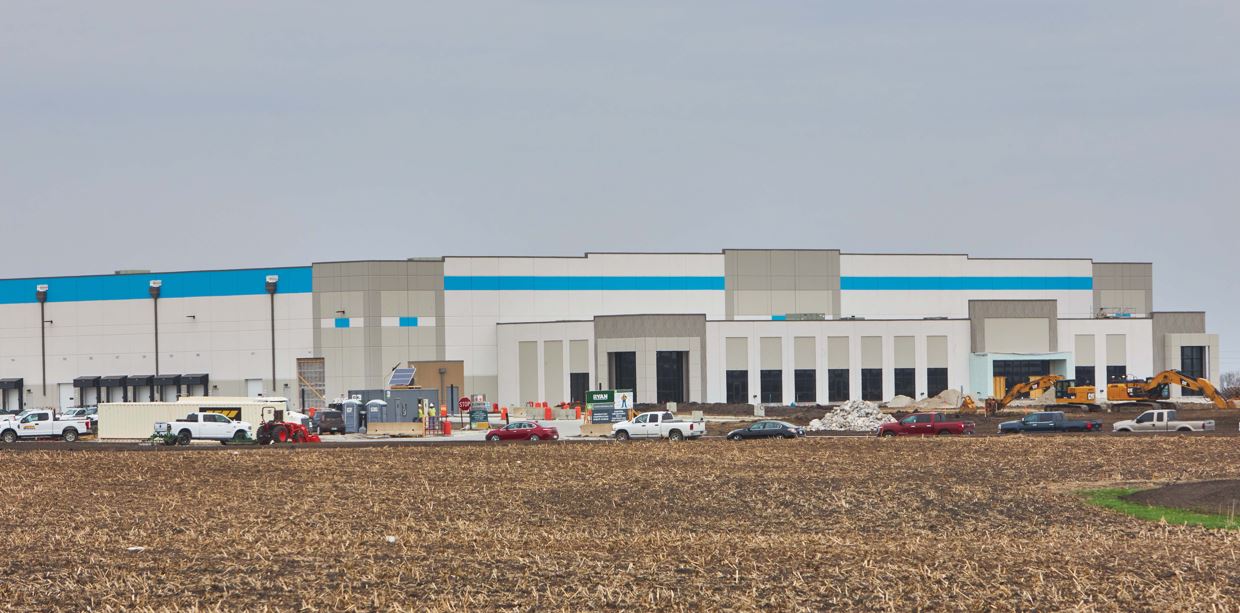 Property in Bondurant on which Amazon's sortation center is located has been sold for $75.9 million. Construction of the facility began in fall 2020; an occupancy certificate was issued in September. Business Record file photo
A New York-based entity has paid $75.9 million for property in Bondurant on which an Amazon sortation center is located, Polk County real estate records show.

The price of the property is 25% more than the January 2020 purchase price of Bondurant property that includes an Amazon fulfilment center that is much larger than the sortation center, records show.

Amazon Inc. leases 97.1% of the more than 294.1 million square feet of North American space in which its warehouse and delivery operations are housed, according to the Seattle-based e-commerce retail company's most recent annual report.
It's not surprising, then, that within weeks of opening, the nearly 50-acre parcel on which the sortation center is located was sold.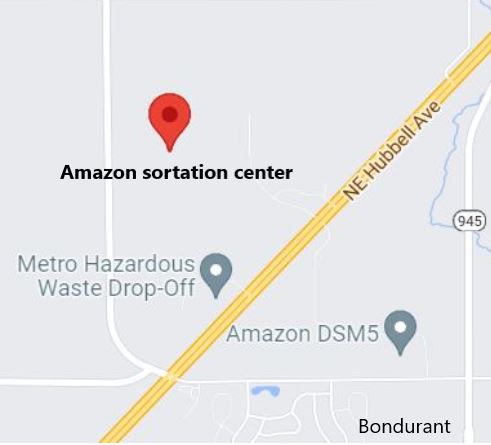 Records show that 2300 Shiloh Rose Pkwy Property LLC bought the property at 2300 Shiloh Rose Parkway S.W. (map) in Bondurant from Ryan Bondurant LLC, which is managed by Minneapolis-based Ryan Cos., the project'sgeneral contractor.

2300 Shiloh Rose Pkwy Property LLC is associated with Global Securitizations Services LLC, located in Melville, N.Y. The group "specializes in the ownership and administration of special purpose entities established in connection with structured finance transactions," according to its website.

The group obtained a $45.7 million mortgage on the property from National Bank of Kuwait, records show.

Messages left with Global Securitizations Services officials were not answered.

Construction of the Amazon sortation center began more than a year ago. The facility, where packages are sorted by ZIP code and transferred to delivery stations or the post office, has more than 282,000 gross square feet of space.

Last December, an Amazon fulfillment center opened about a mile east of the sortation center. The fulfillment center, with more than 2.6 million gross square feet of space, is located on 167 acres. The property was sold in January 2020 to a Texas entity for $60.8 million. In May 2021, it was listed for sale for $355 million.

The transaction involving the sortation center in Bondurant was recorded Nov. 1.

Related articles:
Little doubt remains that Amazon is behind huge warehouse proposed in Woodward
Amazon Air begins operating out of Des Moines airport
Facebook Notice for EU! You need to login to view and post FB Comments!