American Equity rejects Athene/MassMutual takeover bid, enters partnership with Brookfield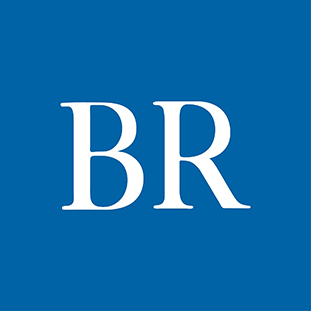 American Equity Investment Life Holding Co. on Sunday rejected a $3 billion takeover offer by Athene Holding Ltd. and MassMutual, and instead announced it reached a partnership with Brookfield Asset Management Inc., the Wall Street Journal reported.

Brookfield will reinsure up to $10 billion of American Equity's fixed index annuity liabilities and make a 19.9% equity investment at $37 a share. Shares of American Equity closed Friday at $32.30. The insurer, which specializes in fixed indexed annuities, is based in West Des Moines. As part of the deal, Brookfield will appoint a representative on American Equity's board upon completion of the initial closing.

American Equity's decision comes less than three weeks after the pair of insurance companies — Massachusetts MutualLife Insurance Co. and Athene Holding, the parent of West Des Moines-based Athene USA, made a bid for the firm. MassMutual and Athene's cash offer for American Equity had been for $36 a share. At that price, the bid would amount to a value of more than $3 billion, the Journal reported.

American Equity's board, "after careful review, with the assistance of its financial and legal advisors, unanimously determined that Athene Holding Ltd. and Massachusetts Mutual Life Insurance Company's unsolicited, non-binding proposal made public by Athene on October 1, 2020 is opportunistic, significantly undervalues the Company, and is not in the best interests of the Company and its shareholders and other stakeholders," American Equity said in a statement.
Athene officials emailed the following statement: "The board of directors and shareholders of American Equity will have to decide what is in the best interests of the company. Our all-cash joint proposal with MassMutual represents a large premium for shareholders and offers continuity for American Equity constituents. Since the board of directors of American Equity has decided to reject our joint proposal, we will continue with the execution of our standalone strategy."
American Equity said it had been in discussions with Brookfield since March as part of the firm's current strategic plans. Among a set of factors behind the decision, the company said the deal will give American Equity access to Brookfield's higher-returning alternative asset strategies, which are particularly important given the low interest-rate environment.

"By partnering with a world-class asset management and investment firm like Brookfield, we are accelerating the implementation of our strategy to be the leading, customer-focused annuity provider with best-in-class capabilities across the entire insurance value chain, from distribution to asset management," said American Equity's president and CEO, Anant Bhalla.

American Equity's board has authorized the repurchase of up to $500 million of common shares to be funded with the proceeds of the Brookfield equity investment and cash on hand. The repurchase is expected to offset dilution from the issuance of common shares to Brookfield. American Equity expects to begin the share repurchase after its third-quarter earnings announcement.

Brookfield Asset Management, a global alternative asset management company based in Toronto, has approximately $550 billion in assets under management, with investments in real estate, renewable energy, infrastructure, private equity and credit assets across 30 countries.
Facebook Notice for EU! You need to login to view and post FB Comments!