Ames retains designation as a 'metropolitan statistical area'
Ames will retain its "metropolitan statistical area" status under a decision announced earlier this month by the U.S. Office of Management and Budget, a move local economic development officials say will help the community in its economic development efforts.

The management and budget office issued a proposal in January that would have eliminated MSA status for more than 140 communities, including Ames. MSA status is based on U.S. census data for communities that are made up of a core area of substantial population that with surrounding communities has a high level of economic and social integration.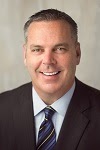 In a news release, Dan Culhane, president and CEO of the Ames Chamber of Commerce and Economic Development Commission, said the MSA designation is critical to the Ames area.

"When it comes to economic development projects, often, consultants and site selectors look to MSA communities first," he said. "Ames has also made a number of distinguished 'best of' lists as a result of being in the MSA data sets."

Culhane said the MSA designation also helps Ames be more competitive for federal dollars and grants.

According to the release, Culhane worked with city leaders and Iowa's congressional delegation, which backed legislation that denied the change in MSA status for the communities that were in the proposal.

The Office of Management and Budget announced earlier this month that it would not make changes to the MSA designation.

"Keeping the MSA designation is a tremendous victory for our community," Culhane said. "I am greatly relieved that no change took place and look forward to the continued growth we will see as a result of maintaining this status."
Facebook Notice for EU! You need to login to view and post FB Comments!