Amid Younkers news, malls rolling with retail punches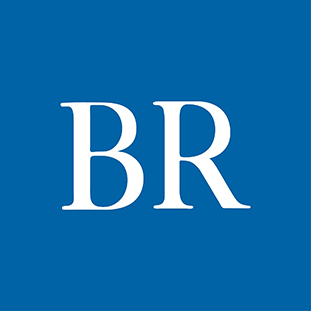 Elizabeth Holland has spent much of her life rolling with the punches at Merle Hay Mall. Her grandfather was one of the developers of what was originally called Merle Hay Plaza and for better than two decades she has been directly involved in plotting its next steps against a rush of competition.
Merle Hay Mall has survived largely as a result of creative thinking. A few examples are shifting old retail space into what was conceived as a movie theater that would offer a dining experience, moving storefront views from interior corridors to streetside, improving streetscapes.
Many people have predicted its demise, but the mall persists despite losing a long list of anchors. The news of the day is that the mall's original anchor, Younkers, will close in the wake of the bankruptcy of its parent company, Bon-Ton Stores Inc. A federal bankruptcy judge was expected to review and possibly approve a bid by bondholders and two liquidators to sell all of Younkers' inventory. In time, its remaining real estate will be sold.
In Greater Des Moines, Bon-Ton owns one Younkers site (as opposed to renting the building), the 165,000-square-foot store located on the Urbandale side of Merle Hay Mall. Last year, Bon-Ton sold its similar-sized Younkers structure at Jordan Creek Mall for $15.3 million to an arm of mall owner General Growth Properties.
Holland said Bon-Ton offered to sell its Merle Hay Mall store to mall ownership, but the price was too high and "we were comfortable with our rights to control what happened with the building."
"It's sad," she said. "Our store, in 1959, was the first Younkers outside of downtown Des Moines. We're sad to see Younkers no longer be a name in Des Moines. That's a real loss."
On the other hand, the Younkers closing will be an opportunity.
Big-box stores are dying across the country, especially those that focus on limited lines of merchandise, such as apparel. Those cavernous spaces can be split into multiple stores, redesigned as health clubs, office spaces, even apartments in some cases.
"'Everything old is new again' is how I see the future of retail and retail locations," Holland said, and when she says it you get the idea that she likes the challenge.
She pointed out that Flix Brewhouse — a hybrid of movie theater, microbrewery and restaurant that occupies old retail space at Merle Hay Mall — was first conceived as a 1,000-seat theater that offered food. Instead, it has evolved to a 1,000-seat restaurant that offers movies.
"At one time the demands of the market were met by a much wider variety of uses than has occurred over the last 30 years," Holland said. "We saw the writing on the wall in 2003 when we were chasing Target to take the old Younkers location. We saw that you needed to expand the universe of goods and services to attract the greatest number of shoppers."
Younkers might be on the way out, but Holland predicts good times ahead for Merle Hay Mall.
"We'll have interesting things to announce in coming days and weeks. We're excited," she said.
Retail specialist Richard Hurd said the demise of Younkers is another example of challenges faced by big-box retailers located in large shopping malls.
"Right now it's very difficult to know what the answer is for these department store boxes in those inline malls," he said.
He doubts that Jordan Creek mall will suffer with the loss of Younkers.
"Jordan Creek is the exception; it's the best mall in Greater Des Moines, it's the best in the state. The problem will find a solution," he said.
Hurd is not convinced there will be an easy answer for replacing Younkers stores that will be shuttered at Southridge Mall, Valley West Mall and Merle Hay Mall. He believes that Holland, who is based in Chicago and is highly regarded in the retail world, also stands a good chance of finding a new use for the Younkers store at Merle Hay Mall.
Any retailer that goes into the empty spaces will have a significant presence on the internet as well as on the street, he said.
"You have to be good at both to survive. It's not going to get any easier as long as people continue to buy things from Amazon and have them delivered to their homes," Hurd said.
Tyler Dingel, a retail specialist with CBRE|Hubbell Commercial, said the mall owners will view the Younkers closing as an opportunity to breathe new life into large retail spaces that have lost their appeal.
"A lot of groups are looking at the closings as a way to bring new life to malls that have been struggling. It's kind of a make or break time for some of them. Do they continue as viable retail centers or continue down a narrow path?" he said.
Successful retailers such as Marshall's and TJ Maxx are more at home in smaller, 20,000- to 40,000-square-foot spaces, several of which could fit inside any of the Younkers stores operating today in Greater Des Moines, Dingel said.
For most shopping centers, providing entertainment venues that keep people in their malls is just as important as finding the right retail mix, he said.
Facebook Notice for EU! You need to login to view and post FB Comments!