Ankeny's Prairie Trail development continues to thrive, even during a pandemic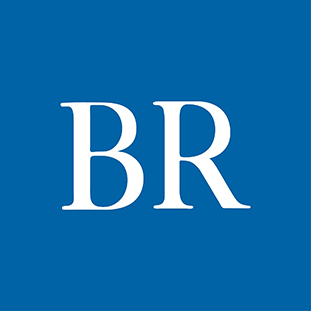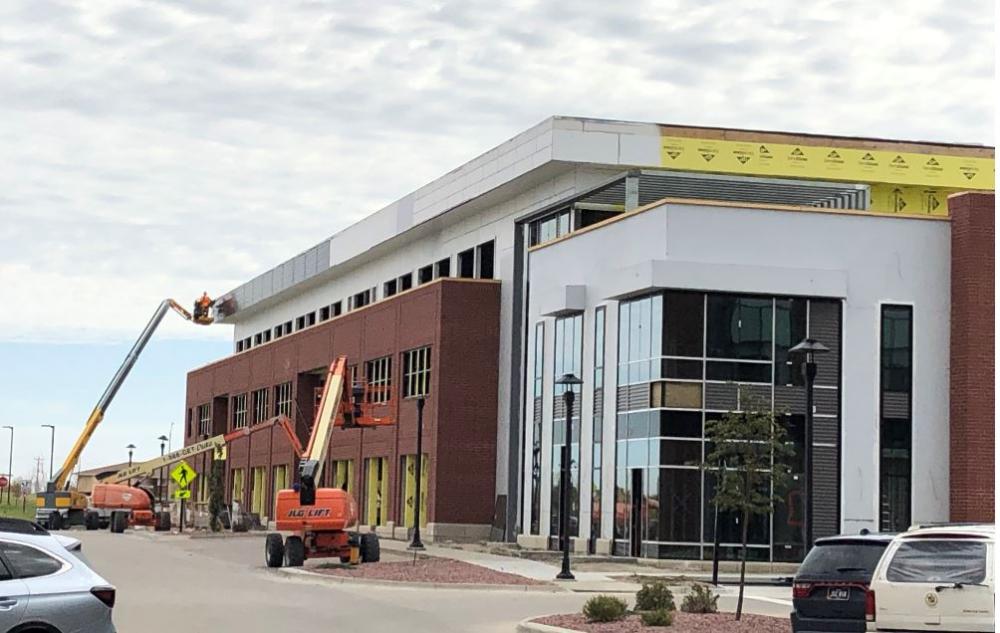 Construction is nearing completion on a three-story mixed-use building at 1355 S.W. Park Square Drive in the District at Prairie Trail in Ankeny. Photo by Kathy A. Bolten
During the past eight months, the nation's retail industry has been upended by the pandemic with businesses from big box stores to small boutiques being forced to close.

But in Ankeny's Prairie Trail development, retail shops continue to operate, with new ones opening.

About three months into the pandemic, Purple Poppy Boutique opened in the District, one of Prairie Trail's commercial areas. Also opening were Jersey Mike's Subs, Legacy Fitness, Smokey Row and YogaSix. Earlier this month, national retailer Lululemon Athletica opened a shop in the District. In addition, construction began on a 16,746-square-foot speculative retail strip center in the Plaza Shoppes, another of the development's commercial areas.

"I think retail deals are still happening in the right pockets across Iowa, and fortunately for us, Prairie Trail has been one of those pockets," said Marcus Pitts, a managing director of JLL Des Moines. "We had a couple office deals that went away because [the companies] weren't sure what their footprint was going to be coming out of COVID.

"But we've been fortunate on the retail side of things."

Prairie Trail's history

Prairie Trail is a 1,031-acre planned community located in Ankeny on the former site of Iowa State University's Dairy Research Farm. The development is roughly bounded by Southwest Ankeny Boulevard on the east and Southwest Irvingdale Drive on the west. Its northern boundary stretches nearly to Southwest Ordnance Road; its southern border is Des Moines Area Community College and Southwest Oralabor Road.

ISU bought much of the ground in 1946. Decades later, the university sold parts of the farm, including several acres on which the community college was built.

In 2005, three years after the Iowa Legislature approved ISU's request to sell the farm, the city of Ankeny made an offer to buy the land, according to a timeline on Prairie Trail's website. The city named D.R.A. Properties LC, a real estate development company founded by Dennis Albaugh, Prairie Trail's master developer.

A master plan for the development was approved in 2006 by the Ankeny City Council, according to the timeline. The following year, construction began on a new facility for the city's police department. The Ankeny school district has built a high school, middle school and two elementary schools in the development. A new city library with council chambers recently opened.

"It's unusual to have a thousand-plus-acre hole in the middle of a city that can be developed as an infill project," Ankeny City Manager David Jones said. "It creates some efficiencies that growing and expanding in other locations doesn't allow."

Building roads and installing sewers and utilities is easier in an infill project compared with a development on the outskirts of a city, he said.

Prairie Trail, which includes about 200 acres of parks and open space, has more than 750 single-family houses; 200 townhouses; and more than 700 apartment units, with hundreds more planned. Nearly 90% of the residential areas have been developed. The development also has more than 13 miles of trails, all of which connect to the commercial districts as well as the rest of the city's trail system.

"Everything – the shopping, the dining – is all within walking distance of the neighborhoods," Jones said. "It's compact and it's walkable."

Commercial development
Numerous commercial buildings have also been constructed, including a Residence Inn that includes retail on the street level (pictured).
Also constructed was a movie theater with bowling alley, a Hy-Vee grocery store, restaurants, retail shops and offices. Pratum, a computer security firm, built a stand-alone office building in the development in 2018, and in July Veridian Credit Union purchased nearly 2 acres from D.R.A. Properties and plans to open a branch.

In early 2020, construction began on a three-story mixed-use building that includes a rooftop patio, a new feature for the buildings in the development. The $12 million project at 1355 S.W. Park Square Drive in the District at Prairie Trail includes a total of 42,198 square feet of space. Construction is expected to be completed by early 2021.

"We put a rooftop patio on it because of the change in how offices are being utilized – a change that started even before COVID," said Ashley Johnson, D.R.A. Properties' marketing director. "A lot of companies are looking for ways to attract and retain employees. Amenities like a rooftop where you can go outside for a meeting or to work can help with retention."

The first floor of the building is being marketed for retail use, and the upper two floors for office use.

Pop-up program
About two years ago, Prairie Trail began offering retailers opportunities to take part in its pop-up program in which a business leases retail space for two or more weeks to see if the development would be a good place to have a store. The first shop to try a pop-up resulted in a permanent location for Elin, a women's clothing boutique.

The District Pop Up Shop has been used as an incubator for several metro-area retailers, Johnson said.

The pop-up program has been especially beneficial during COVID, Pitts said.

"The pop-up concept has really helped get momentum in Prairie Trail moving forward even in COVID," he said. "When we come out of COVID, we'll be that further ahead."

A boutique business recently signed a letter of intent to lease space at Prairie Trail after taking part in the pop-up program, said Pitts, who couldn't yet release information about the company.

"They loved it and now they are going to be turning into a long-term lease for us there."

Jones, Ankeny's city manager, expects Prairie Trail's residential areas to be built out in the next five years. He said commercial development will likely take a bit longer, depending on the economy.

Prairie Trail "has been good for the city," he said. "It's allowed us to provide unique opportunities for businesses and for residents and visitors."
Editor's note: This story was corrected to reflect that Prairie Trail is a 1,031-acre planned community.
Facebook Notice for EU! You need to login to view and post FB Comments!