Apollo and Athene to merge in all-stock $11 billion deal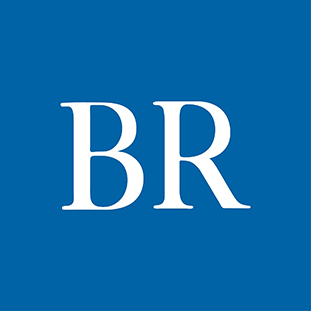 Private equity firm Apollo Global Management Inc. and Athene Holding Ltd., parent company of Athene USA, have entered into a definitive agreement to merge in an all-stock transaction that implies a total equity value of about $11 billion for Athene.

Under the terms of the transaction, each outstanding Class A common share of Athene will be exchanged for a fixed ratio of 1.149 shares of Apollo common stock. Upon closing of the merger, current Apollo shareholders will own approximately 76% of the combined company on a fully diluted basis, and Athene shareholders will own approximately 24%.

The combined company has a $29 billion pro forma market capitalization — the total market value of all outstanding shares — which is expected to make it eligible for inclusion on the Standard & Poor's 500 index.

As of year-end 2020, Apollo had assets under management of approximately $455 billion; Athene's total assets under management as of Dec. 31 were $202.8 billion. The merger combines two growth companies providing products and services that are in high demand – investment returns and retirement income, the companies said in a news release.

"This merger is all about alignment between Apollo and Athene, amongst Apollo's stockholders and with our limited partners," Apollo co-founder and incoming CEO Marc Rowan said in a statement. The combined company will be led by Rowan. The key benefits of the merger will be derived from increased coordination and alignment, not consolidation, the companies said.

"For Apollo and Athene, we will have total alignment to optimize our strategy and allocate capital efficiently, which will include rapidly scaling our capability to originate attractive risk/reward assets, which are the limiter of growth for both firms," Rowan said. "We have also created alignment among all our stockholders who will share in the upside of a larger, more liquid company with leading corporate governance. And it further aligns interests with our fund investors, giving us a bigger balance sheet to invest alongside clients in our various fund products."

Athene Chairman and CEO Jim Belardi said: "Today's announcement reflects the strength and strategic nature of our longstanding mutually beneficial relationship with Apollo – one which has already created enormous value for each other and our respective constituents. After carefully reviewing Athene's options to unlock value for shareholders, Athene and Apollo determined that the potential of a fully aligned business would be significantly greater than a sum-of-the-parts. Coming together in this merger is a logical and exciting next step that will simplify our relationship while driving significant strategic and financial benefits in both the immediate and long-term future."

Athene USA, Athene Holdings' retirement saving operation based in West Des Moines, has about 1,300 local full-time employees, according to the Business Record's 2021 Book of Lists.

The 100% stock-for-stock deal is intended to qualify as a tax-free transaction for federal income tax purposes. The combined company is expected to strengthen the earnings power of the combined company to more than double Apollo's reported earnings in 2020. Apollo's fiscal 2020 net income was $466.8 million.

Athene shares surged 19.6% in pre-market trading on news of the planned merger; Apollo stock was up 8%, CNBC reported.

A special committee of certain disinterested members of the Athene board and the conflicts committee of the Apollo board, in consultation with their respective independent financial and legal advisers, unanimously approved the merger and determined it to be fair from a financial point of view and in the best interests of their respective shareholders. The Athene and Apollo boards also approved the merger.

The transaction is expected to close in January 2022. It requires the approval of shareholders of both Apollo and Athene, and is subject to, among other things, the expiration or termination of applicable legal waiting periods, other antitrust and regulatory approvals, and other customary closing conditions.
Facebook Notice for EU! You need to login to view and post FB Comments!