As Diamond V joins Cargill, CEO sees 'a growth story'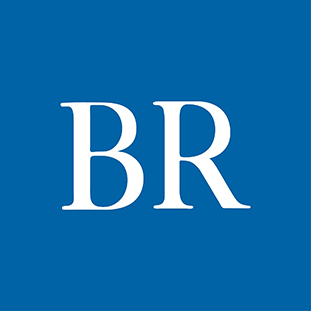 The change in ownership of one of the Iowa City-Cedar Rapids corridor's most iconic brands at the end of last year would have been easy to miss.

As Diamond V joined Cargill at the end of December, there were no new signs going up at the company's headquarters in southwest Cedar Rapids. There were no big reorganizations, no layoffs. The thriving Diamond V and Embria Health Sciences brands remained on all the company's products, sold by the same marketing teams.

So what should the Creative Corridor expect to see from a tie-up that surprised many in the region when it was unveiled?

"A growth story" is how Diamond V CEO Jeff Cannon describes it, with the company retaining its identity, expanding its global markets and planning to continue growing in Cedar Rapids.

Diamond V's main products are proprietary, fermentation-based micro-ingredients for use in all types of animal feeds. They work naturally with the biology of the animal to strengthen the immune system, support digestive health and promote microbial balance. And they are gaining more traction in the market as regulators around the world impose stricter standards on the use of antibiotics in animal feed due to concerns that they may contribute to the development of antibiotic-resistant strains of bacteria.

"The benefits they [livestock producers] get are that they're able to produce more with less and their animals are healthier," Cannon said.

University research conducted with the company's products at Iowa State and elsewhere shows that there are fewer food-borne pathogens like salmonella in the digestive system, in the feces and potentially in the animal going into the processing plant. That means less risk of cross-contamination in the plant, promoting food safety.

Cargill is a global food giant with 150,000 employees and 2017 earnings of more than $3 billion. Cannon said Cargill will be able to make use of Diamond V products in about 100 countries where it already does business – over a third more than what Diamond V currently serves.

"The intent of Cargill is to take the future benefit that they see in the technologies that Diamond V has and offer it to the rest of the world," he said.

Cargill has seen a significant shift in consumer attitudes toward meat products, as exemplified in its survey of more than 1,000 Americans in December 2017. The "Feed4Thought" survey found that 62 percent of millennials want the protein they eat to be raised with the same health supplements used in humans, such as probiotics, plant extracts and essential oils. Consumers also reported that they were three times more likely to prefer meat products that were fed using natural feed additives to improve the animal's digestive health and overall well-being.

In response, Cargill has promoted not only nutrition but "food transparency," including a pilot project announced last fall that uses blockchain technology to allow turkey consumers to look up the state and county where their bird was raised, and read the story of the farm that produced it. Even without Cargill's global reach, there would still be major advantages to being on the company's team. Cargill is a leading global supplier of animal feed, and because it contracts with growers internationally to raise livestock for its meat processing facilities, it is in a position to learn more about the scientific research behind Diamond V's products and how to optimize their use in feed rations.

Cannon said Diamond V has already amassed strong recognition and respect in many global markets, leading Cargill to preserve the independent Diamond V brand and marketing team with a strategy of expanding Diamond V's availability to feed suppliers and livestock producers worldwide.

When a large company acquires a smaller company, there can be a kind of "bear hug embrace" that can provoke a shock in the smaller entity, Cannon said, but that hasn't been the case at Diamond V. "We want every one of our team members to remain here," he said. "We're going to great lengths to make sure that they see an opportunity to continue, which they all do. We have in our plan for 2018 to add 49 team members worldwide to the Diamond V team."

Construction of a second plant at Diamond V's south campus is also underway, with startup expected in early 2019. Future plant expansions are also expected to be in Cedar Rapids, Cannon said, citing the availability of a good supplier base that would be hard to replicate in other locations and ample space to grow on its existing campus.

"The transaction wasn't done to wring out cost synergies by job eliminations or reducing what we do for the community in Cedar Rapids," Cannon said. "The intent is to do more – to add more team members, to do more for the community, to expand our manufacturing, to increase our research and development. That's the benefit we get from our merger with Cargill, that we have more resources to accelerate our growth."

Anatomy of an acquisition
The deal announced last October follows a decades-long business relationship between the two companies. Cargill had long been a supplier of ingredients used by Diamond V from its local processing plants in Cedar Rapids, Cannon said, and had also been a longtime consumer of Diamond V's products. Cargill approached the Bloomhall family, which founded and owns Diamond V, to see if there were opportunities for expanding their relationship.

Cannon said Cargill was looking at a variety of suppliers and considering new relationships during that period, to see where it might enlist capabilities that fit the company's vision of the future. That vision is one of sustainability, healthy food ingredients, animal health and preserving the environment, he added.

The discussions began with a broad set of options that included partnerships and joint ventures, but within about 18 months, they narrowed to the goal of acquiring Diamond V.

The same strategy led to another 2017 acquisition for Cargill: Austria-based Delacon, a pioneering supplier of phytogenic animal feed ingredients. Phytogenic products, made from functional plantbased substances, have been demonstrated to improve the growth of livestock without antibiotics.

Diamond V has already begun R&D collaborations with both Cargill and Delacon to find ways of creating better products using shared technologies, Cannon said. Cargill is also excited about the potential for EpiCor, a human health supplement from Diamond V's Embria Health Science business, which is seen as a good fit for Cargill's own supplement business.

While acquisitions often turn out differently than expected, Cannon sees a good omen in the company's strikingly similar corporate cultures.

"Our core values statements are almost identical," he noted.

The family ownership of both businesses is a big part of the cultures, and Cannon saw it on display during the second week of January when Cargill Chairman and CEO David MacLennan, along with three board members from the Cargill family, came to visit Diamond V in Cedar Rapids. They met with brothers Bill and John Bloomhall, and with Paul Faganel, Bill's son-in-law, who led Embria Health Sciences.

"It was amazing to see the chemistry and discussion that these two iconic families enjoyed, not only in their vision for the company but their vision for the future," Cannon said.
Facebook Notice for EU! You need to login to view and post FB Comments!