Association launches $5M fundraising campaign for Golf House Iowa
Coppola makes lead $1M gift; facility to be built on donated land at Echo Valley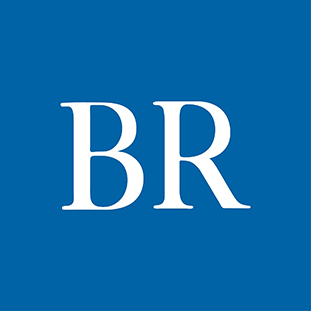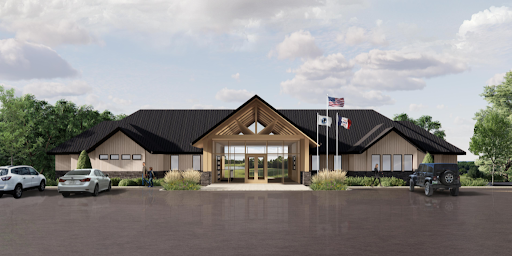 The Iowa Golf Association Foundation announced today a $5 million fundraising campaign with the goal of building Golf House Iowa, a center of excellence dedicated to the sport.

While Iowa is the home of global golf champions and captains, it lacks a centralized place to organize, celebrate and support Iowa golf, say foundation leaders.

Michael Coppola, a Des Moines real estate developer and owner of Echo Valley Country Club in Norwalk, has made a $1 million lead donation for a permanent home for the Iowa Golf Association Foundation and the Iowa Golf Hall of Fame. Golf House Iowa will be built on land that Coppola has also donated, overlooking the ninth green of Echo Valley's Creek Course in Norwalk.

Coppola's gift is a major piece of the fundraising goal, which was recently raised to $5 million due to increased construction costs. Well over half of that total has been raised so far, Coppola said in a press release.

"We want to inspire others to get involved," he said. "We're attempting to build a platform that I believe is going to take Iowa golf, and more importantly, the programs to the next level."

Chad Pitts, executive director of the Iowa Golf Association, said Golf House Iowa is important for many reasons.

"It's operationally and philosophically strategic for the IGA and our foundation to have a permanent home," Pitts said. "But we're really doing this for our community of Iowa golfers. Golf in Iowa and around the world has been experiencing positive growth, and we need to create a space that supports both current and future participation. Golf positively impacts quality of life, education and economic development, and that's good for everyone in the state."

The Iowa Golf Course Superintendents Association will also have offices in the building. So will the IGA Foundation, which promotes golf and preserves history through many programs including the Iowa Golf Hall of Fame, the Herman Sani and Ann Griffel Scholarships and the Youth on Course program. The Sani and Griffel scholarships award $42,000 annually.

The facility will include a golf simulator, indoor and outdoor putting greens, and multipurpose meeting rooms that would be used by growing initiatives like First Tee and Youth on Course. Golf House Iowa's doors will be open to everyone, with a mission of helping the game of golf grow.

The new facility would house the Iowa Golf Hall of Fame and Museum, which will celebrate the game's past and serve as motivation for the future. In addition to Coppola's gift, the early contributions of some Hall of Fame members have jump-started the project, Pitts said.

"The family of the late Joe Brown, Mike McCoy, Gene Elliott, Jim Carney, and many others made significant gifts early on," he said. "Without their financial support and participation, we would not be where we are today. It's a testament to their appreciation for the game of golf that they would step up and contribute in the fashion that they did."

Pitts said the Iowa Golf Hall of Fame would give its members a place where their legacies would be honored in permanent fashion. From Coppola's perspective, the facility will serve as a vital platform.

"With every mission, and every business, you need a platform," Coppola said. "And for the IGA, Golf House Iowa will be the platform for everything it does."

Anyone interested in donating to the project can visit iowagolf.org/golfhouseiowa or send an email to cpitts@iowagolf.org.
Facebook Notice for EU! You need to login to view and post FB Comments!