Average new home building permit soared to $277,064 in 2021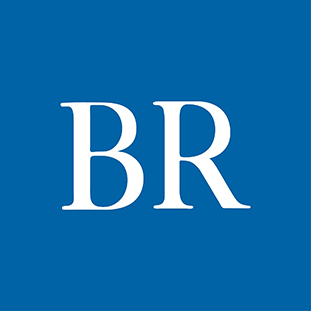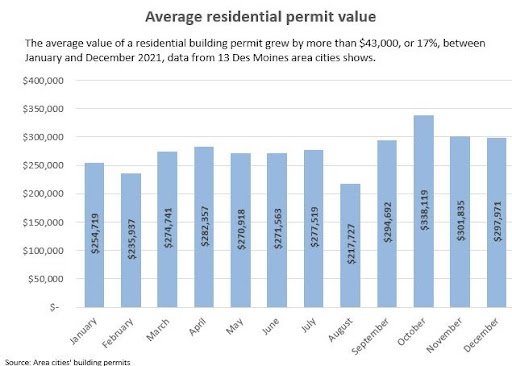 The average value of a Des Moines-area residential building permit grew by more than $43,000, or 17%, between January and December 2021, illustrating the effect soaring material prices and demand for new housing are having on costs.

Material costs are expected to creep upward in the coming year, squeezing people who want to buy a newly built house out of the new-home market because of the expense. Rather than buy new, people are staying put, keeping their existing house out of the for-sale market and further limiting the supply of houses for sale, local experts say.

"We want to be able to get back to a point where [teachers, firefighters, police officers] can afford to move into a new construction house," said Dan Knoup, executive director of the Home Builders Association of Greater Des Moines. "We really need to figure out how to bring down the costs of a lot of things. It's the lumber prices. It's the price of petroleum-based products. It's the supply chain issues that have escalated."

In 2021, the average value of a residential building permit in the Des Moines area was $277,064, the highest it's ever been, a review of residential building permits from 13 communities shows. In January 2021 the average value of a residential permit was $254,719. In October the average permit value soared to $338,119, and in December it was $297,971.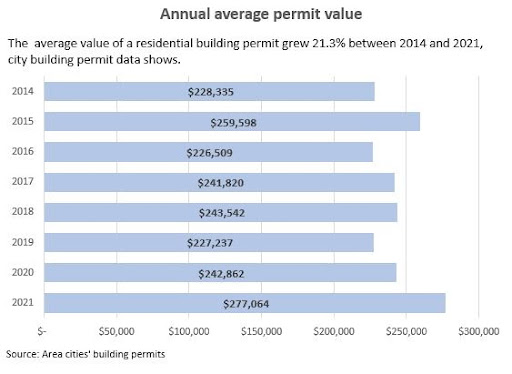 In 2014, the annual average value of a residential building permit was $228,335.

(Communities surveyed by the Business Record include Altoona, Ankeny, Bondurant, Clive, Des Moines, Grimes, Indianola, Johnston, Norwalk, Pleasant Hill, Urbandale, Waukee and West Des Moines. Residential permits include single-family houses, townhomes and duplexes.)

In 2018, Destiny Homes created a line of houses that middle-income wage earners could afford, said Wade Hiner in December, during the Business Record's Project515 discussion on affordable housing. The houses, including the lot, sold for $195,000. Four years later, the same house costs at least $295,000, he said.

"Every time the price ticks up, we're losing hundreds of people that could have potentially bought a new house," said Hiner, president of sales and marketing at Destiny Homes.

According to the Structural Building Components Association, the producer price index for softwood lumber has increased 44.5% since September. Prices for other materials have also continued to climb. In addition, obtaining some products is becoming increasingly difficult.

"Right now, we've got to order windows 20 weeks out," said Jenna Kimberley, president of the Des Moines homebuilders' association and vice president of Kimberley Development in Ankeny. "It's just insane to think you've got to order your windows almost half a year before you need them. Our suppliers don't see that letting up anytime soon."

But even with the rising prices, buyers remain in the new-home market.

In 2021, Kimberley Development sold $42 million in new houses, Kimberley said. Before the year was out, the company had contracts signed totaling more than $32 million for custom homes that are being built in 2022.

"To have roughly half of our year already inked and on the books before the year even starts …it's almost unheard of," Kimberley said. "Many of the other builders are experiencing the same thing. … Our inventory is down. Days on the market are down. We don't think we'll see a slowdown in 2022."

Dig deeper: To view 2014-2021 residential building permit data from Des Moines area cities, click here.
Facebook Notice for EU! You need to login to view and post FB Comments!