Legislature looks for more ways to help BUSINESS' bottom line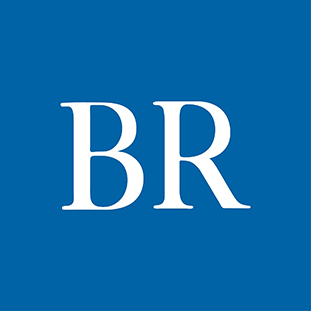 The Iowa Legislature is back in session, and business groups are hoping to push through tax reforms — one of the few big-ticket items they didn't win last session.

The major organizations representing business also support continued incentives for job creation, programs to help businesses attract and keep workers, and a long-term solution to one of Iowa's biggest quality-of-life issues — polluted waterways.

Republican legislative leaders say they plan to focus on tax reform, but it won't be an easy task. They, and Gov. Kim Reynolds, have already said they want to focus on individual income tax issues first — which affect many small businesses, too. A big overhaul of the corporate structure may have to wait a year or two.

"We'll look at anything, but the broad goal with anything we do with the tax system is to make it simpler, fairer and more competitive," House Majority Leader Chris Hagenow said.

Republicans control the House by a 58-41 margin with one vacant seat (a special election was held Jan. 16), and the Senate, 29-20. Sen. David Johnson of Ocheyedan is an independent.

Republican Senate President Jack Whitver of Ankeny said several pieces of legislation last year were part of a "jobs and growth agenda" that improved Iowa's business climate, in his view. "As we go into this year, there are a couple of things we need to really focus on to get growth. Our tax climate, number one, but also we need to focus on our skilled workforce. Those two things combined are what really will propel us as a state moving forward.

Iowa regularly gets dinged in national ratings on effective tax rates — which some fear could cost the state some prospective developments. Reynolds and some business groups are calling for an end to the practice of allowing Iowans to deduct federal income taxes from their state returns because that alone has the effect of making the state's tax rates higher.

But there is another problem. Hagenow said recent changes in the federal tax code mean savings for taxpayers. But that also means Iowans have less tax to deduct. So a tax cut actually could mean Iowans pay more in state taxes — not exactly what Iowa lawmakers wanted.

Hagenow said GOP leaders want to find a way that the added tax burden to Iowans due to the federal moves — $100 million a year by some accounts — could be used to give Iowans tax relief.

Overall, Hagenow said, he wants to see a meaningful tax cut. "We can move numbers around. We can repeal federal deductibility, lower rates. But we're not just interested in the optics of it. If we're going to do this, it's going to be real tax relief and Iowans' effective tax rate will go down. They will have more money in their pocket. That's the goal here."

Added Whitver: "They goal is very simple — we want growth."

Whitver said part of lawmakers' task will be to write legislation that fixes that problem. "We have worked hard on this issue for over a year, but the federal actions forced us to step back," he added.

"We want to make the effective tax rate lower," he said. "We'll start with the income tax because it affects all the taxpayers and most small businesses."

Iowa is one of three states that allow an income tax deduction.

Reynolds has said she wants a multiyear tax reform movement that starts with individual taxes and moves to corporate considerations.

The tax-cut discussion is expected to be front and center this session, but not everyone agrees with the approach. One of the new Democratic leaders, Sen. Janet Petersen, has a stock line in her speeches: "You can't cut your way to prosperity."

Still, it's a huge priority for businesses. In an interview, Joe Murphy, the Greater Des Moines Partnership's senior vice president of government relations and public policy, said the Partnership wants a "simple, equitable and streamlined" tax system. That would promote economic development, he said.

The organization — one of the most powerful economic development forces in Central Iowa — again is asking the state to allow individual taxpayers and businesses to have the choice of deducting federal income taxes or choosing to forgo federal deductibility in return for a reduced state income tax.

Partnership CEO Jay Byers said the move would help Iowa's competitiveness by making it clearer that, with federal deductibility, Iowa's effective tax rate is not as high as some rankings suggest.

But Hagenow said any kind of multitier system would be confusing.

On the workforce issue, Hagenow said he's met with members of the Iowa Business Council and others on a range of actions that would help make it easier to hire skilled workers in Iowa. (The council has announced a major program of internships, externships and apprenticeships.) "I'm pretty excited about it," he said of potential new initiatives, noting that the difficulty in finding workers is a key issue Iowans raise all over the state.

Republican leaders addressed other key issues in an hourlong session with the Business Record:

Water quality
Whitver said the easiest way to give Reynolds her wish to make a water-quality bill the first she signs as governor would be for the House to pass the Senate's original legislation. That bill, Senate File 512, uses a range of existing sources, including diverting proceeds from a sales tax on water, to support conservation measures and other work to clean waterways. Hagenow said House members are closer to a deal, but he declined to describe it. He had no comment on reports from lobbyists that the House lacks 15 votes to pass the Senate measure.

The Senate bill would combine money from state appropriations with cash that will become available after certain state bonds are paid off. Those two sources combined would provide up to $50 million a year for water quality projects beginning in 2021. The bill does not include a call — strongly supported by groups ranging from the Iowa Environmental Council to the Greater Des Moines Partnership — to increase the state sales tax by 3/8ths of 1 percent to put money into a voter-approved state account for conservation and recreation work. That would raise an estimated $150 million a year or more, but lawmakers have long balked at raising the tax.

The 2013 State Nutrient Reduction Plan that has been the backbone of state efforts was projected at the time to cost $77 million to $1.2 billion a year to address runoff issues.

In Reynolds' first Condition of the State address Jan. 9, she said that even if a water quality bill passes, the work will not be done. The issue, she said, will take long-term attention and long-term funding.

That may have been a political assist for her colleagues in the Iowa House. Several key lawmakers, including Hagenow and Whitver, have said the key this year may be to pass the Senate legislation, then come back with other bills to address the criticisms of lawmakers and constituents.

"Where we are right now is we are working on that," Hagenow said of reviewing the Senate bill. "We would like to get the funding source for water quality established.

"The governor also indicated in her speech that she wants to continue the conversation beyond this," Hagenow said. "That has always been my approach. We shouldn't look at one bill in water quality as the end of this conversation.

"All of the interested parties spent a lot of time in the interim trying to build consensus on this," he added. "We are very close to being able to move forward on the bill."

Hagenow suggested that the discussions of what action could be taken after the initial vote will affect lawmakers' support of the basic bill already in play.

Said Whitver: "We had a lot of debate. It's just a matter of can people become comfortable with one bill or another. The ideas are out there."
Medicaid/managed care
This issue has become a political hotspot, with Republicans standing by a system of private management of Medicaid in Iowa, and Democrats contending the move didn't work and harms Iowans. The state turned over management of Medicaid to private companies in April 2016, an executive move by then-Gov. Terry Branstad.

"There is obviously going to be a lot of focus on it," Whitver said. "The governor mentioned in her (Condition of the State) speech that mistakes were made and there are definitely areas that we need to clean up.

"We have many, many, many Republicans in our Senate caucus that have concerns and have been working on it for a long time. Our members have been looking for a better way essentially since the program started."

Whitver said lawmakers will look for ways to strengthen managed care.

Said Hagenow: "Managed care was started by Gov. Branstad through executive action. We are looking for Gov. Reynolds to make changes for solutions. Medicaid was on an unsustainable path. We need to realize savings in that program. It is crowding out other priorities."

Hagenow noted that the state has new staffers in key positions. "We are not in a position to go back to the old system," he added. "There is no question that this system needs to improve, and our folks are keenly aware of that."

Backfil
House and Senate leaders have made comments that amount to confirming local officials' suspicion that the state will phase out — or at least significantly reduce — so-called "backfill" payments to local governments that were supposed to replace revenues lost in a previous tax cut package. Most cities, counties and agencies such as the Des Moines Area Regional Transit Authority (DART) already have started budgeting without counting on the money.

"The biggest conversation about the commercial tax break is how long we want to continue to backfill that," Whitver said. "It's $100 million a year, and there are people on both sides of the aisle that say it's time to ease that out, to eliminate it."

Whitver said the original legislation didn't set a certain period for the backfill.

Said Hagenow: "The state is having to make difficult budget decisions and then (lawmakers) have to write the backfill checks. That's a little frustrating. There are some communities that have done very well and have grown beyond the initial projections that they presented us on on the backfill. There are others that are not, and are hurting. Do we want to contemplate that?"
---
Groups' priorities

Greater Des Moines Partnership:
• Reformed corporate and personal income taxes, including a simplified tax code.
• Economic development tools. This basically means the Partnership wants the full range of tax credits, tax increment financing, state and local aid, and other tools to remain in play so the state can lure a range of development projects.
• Future Ready Iowa. The Partnership supports proposals to keep and improve the program, which is designed to bolster Iowa's workforce. A key proposal would spend $5 million on grants and loans to people willing to work in high-demand fields.
• Water quality. Key lawmakers and Gov. Kim Reynolds have said they want to sign a bill that would provide substantial, long-term cash for projects that would improve Iowa's water quality. The Partnership favors a range of options, including a proposed sales tax to support the voter-approved Natural Resources and Outdoor Recreation Trust Fund, tax credits, revolving loan funds and pollution trading.
See the full list of Partnership priorities:
http://bit.ly/2lZAvjh
Iowa Association of Business and Industry
Top priorities: Tax reform and workforce development.
Full priorities: http://bit.ly/2D5RKH9
Iowa Chamber Alliance
Top priorities: Tax reform and economic development.
Full list: http://bit.ly/2CLyPoT
---
last year's actions

Nicole Crain, senior vice president of the Iowa Association of Business and Industry, called last year's actions "the most successful legislative session in recent history." Lawmakers ended up signing 21 "pro-business, pro-jobs" bills that ABI supported.

That Legislature drew praise from various business groups for passing a law that requires including a job impacts statement and cost benefit analysis before a proposed administrative rule is published, moving to limit collective bargaining, blocking local increases in the minimum wage, and cutting worker compensation benefits.

Minority Democrats called the actions an assault on the middle class that was "anti-worker."
---
Democrats'view

While the GOP called last session a victory for businesses, Democrats said bills pushed through by the Republican majority hurt workers and middle-income families. With Gov. Kim Reynolds looking to run for her first full term in a crowded field, the minority Democrats have had harsh criticism both for her and for her predecessor, Terry Branstad, now the U.S. ambassador to China.
For example, House Democratic Leader Mark Smith, in his opening remarks at the Legislature this session, said: "House Democrats believe it's time for the Legislature to work together and get back to the basics. That means focusing our efforts on good jobs and boosting our skilled workforce. It means renewing our commitment to public schools. And it means working together to make health care both more affordable and accessible. It's our job here to make life better for Iowans and their families, not make it more difficult."
Smith later added, "The gross mismanagement of the state budget has been on display consistently since we adjourned last year." He noted that Democrats contend Reynolds made an illegal transfer of funds to balance the budget, a charge Republicans deny. State Rep. Chris Hall, a Democrat from Sioux City, has filed a lawsuit challenging the transfer.
Senate Democratic Leader Janet Petersen has blasted the GOP for limiting collective bargaining and for not spending enough on public education, though Republicans contend schools are getting record aid.
Petersen also questioned whether the GOP has the right approach on the economy. In her opening speech this session, she said: "Let's put more resources into our small towns and rural areas. Imagine if the state had taken the $20 million it used to lure Apple ? a multibillion-dollar company ? to the Des Moines metro area and instead invested it in Main Street companies and job-creation initiatives in our smaller counties and communities."
She called for work to fight sexual harassment, to boost alternative energy and to expanded the skilled workforce. Then she broadly criticized the majority Republicans: "Funding our priorities will take work and discipline. Our state budget is in a mess. Iowa taxpayers deserve smarter budgeting practices from Republican leaders."
Facebook Notice for EU! You need to login to view and post FB Comments!