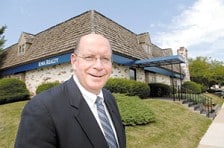 .floatimg-left-hort { float:left; } .floatimg-left-caption-hort { float:left; margin-bottom:10px; width:300px; margin-right:10px; clear:left;} .floatimg-left-vert { float:left; margin-top:10px; margin-right:15px; width:200px;} .floatimg-left-caption-vert { float:left; margin-right:10px; margin-bottom:10px; font-size: 12px; width:200px;} .floatimg-right-hort { float:right; margin-top:10px; margin-left:10px; margin-bottom:10px; width: 300px;} .floatimg-right-caption-hort { float:left; margin-right:10px; margin-bottom:10px; width: 300px; font-size: 12px; } .floatimg-right-vert { float:right; margin-top:10px; margin-left:10px; margin-bottom:10px; width: 200px;} .floatimg-right-caption-vert { float:left; margin-right:10px; margin-bottom:10px; width: 200px; font-size: 12px; } .floatimgright-sidebar { float:right; margin-top:10px; margin-left:10px; margin-bottom:10px; width: 200px; border-top-style: double; border-top-color: black; border-bottom-style: double; border-bottom-color: black;} .floatimgright-sidebar p { line-height: 115%; text-indent: 10px; } .floatimgright-sidebar h4 { font-variant:small-caps; } .pullquote { float:right; margin-top:10px; margin-left:10px; margin-bottom:10px; width: 150px; background: url(http://www.dmbusinessdaily.com/DAILY/editorial/extras/closequote.gif) no-repeat bottom right !important ; line-height: 150%; font-size: 125%; border-top: 1px solid; border-bottom: 1px solid;} .floatvidleft { float:left; margin-bottom:10px; width:325px; margin-right:10px; clear:left;} .floatvidright { float:right; margin-bottom:10px; width:325px; margin-right:10px; clear:left;}
Best Commercial Real Estate Company
Iowa Realty Commercial
When asked what's new at Iowa Realty Commercial, Kevin Crowley, its chief operating officer, gave a straightforward answer: "The economy has changed."
In the face of a beleaguered financial system, Crowley said Iowa Realty has shifted gears in the past 12 months to focus more on bank-owned real estate, noting that about 40 percent of this year's revenue has come through the sale of real estate owned (REO) properties, properties that have been taken back by a lender as a result of a foreclosure or forfeiture.
The company's largest REO transaction so far in 2009 was the recent sale of a 73-acre parcel at the intersection of 98th Street and Ashworth Road in West Des Moines for more than $1 million, he said. Last week, the brokerage had offers on two bank-owned buildings that have been on the market for more than a year.
In February, Crowley was appointed receiver of the 132,000-square-foot Des Moines Building at 405 Sixth Ave., which Iowa Realty has now listed for sale.
"There's been a little bit of normal activity, too," he said, including some industrial leasing and office leasing, though the deals have been sporadic.
"We are really seeing the same thing everyone else is," he said, referring to the tightening credit environment in the last 12 months.
And though Iowa Realty's revenues are down slightly, Crowley said its listing volume has almost doubled, up to more than 250 properties from about 150 at this time last year. "Nobody is complaining about lack of activity," he said, but closing a sale or getting a lease signed is taking a lot longer.
"It's just a trend we are seeing right now," he said. "We've sold as much real estate this year as we did last year.
"There are a lot of people sitting on the sideline trying to figure out if the housing market has hit the floor," Crowley said, adding he believes it has bottomed out.
Commercial real estate, however, is a different story.
"We're just about on top of the roller coaster peak right now; we are going to start the ride," he said.
Considering the grim national outlook painted by national news outlets and trade publications, Crowley said, "most of the landlords in Des Moines are stable, but there are probably some at risk. It's probably going to get a little bit worse before it gets a little bit better."The fact that Iowa Realty is the "only (local) third-party company that is not owned by a developer or property owner," Crowley said, helps its 14 agents remain objective and look out for clients' best interest, regardless of who owns the property.
"We don't own an office building," he said. "We are purely a service provider to our real estate customers."
Crowley anticipates about half of Iowa Realty's business coming by way of bank-owned properties next year.
"That's where our business is going to be in 2010," he said. "It's all market timing."
Runners-Up: CB Richard Ellis/Hubbell Commercial; R&R Realty Group
Best Real Estate Management Company
Management Professionals Inc.
Management Professionals Inc., R&R Realty Group's property management division, has been a leader in its field for nearly 25 years.
A diverse portfolio, including office, medical, banking, retail, warehouse, multifamily and other property types, sets Management Professionals apart, said Steve Gaer, R&R Realty's chief operating officer.
"I think the fact that we have such a tremendous amount of product type that we are taking care of gives us some critical mass and capabilities that other people don't have," Gaer said.
The bulk of Management Professionals' more than 5 million-square-foot portfolio is composed of company-owned office and warehouse space. The division also owns and manages two large apartment complexes: Winwood Apartments in Johnston and Country Club Village in West Des Moines.
Management Professionals also stays busy as a third-party property manager. For example, the company manages all of First Bank's metro-area properties, Gaer said.
The sheer amount of diverse space, Gaer added, gives the company an opportunity to provide a higher level of service at less cost, especially in a down economy.
"We really focus on what the customer wants," he said.
Runners-up: CB Richard Ellis/Hubbell Commercial; Terrus Real Estate Group
Best General Contractor
The Weitz Co.
In times like these, it's easy to see the logic of a big company pursuing small jobs. Weitz Iowa, a division of The Weitz Co., is busy finishing up major construction projects such as the Aviva USA headquarters and Iowa Health – Des Moines' Methodist West Hospital, both in West Des Moines, and the Wellmark Blue Cross and Blue Shield headquarters in downtown Des Moines, but big commercial projects appear to be scarce for the foreseeable future.
Fortunately, there are still a fair number of smaller jobs and remodels to pick up some of the slack. "Most folks in Central Iowa don't equate Weitz with doing small projects, but we have a group dedicated to doing nothing but those types of projects," said Mike Tousley, president of Weitz Iowa. "We're seeing lots of those and chasing a lot of that type of projects."
Tousley said the company has seen a "fairly significant reduction in the number of opportunities" in commercial construction nationwide during the recession. "On the other hand, some segments are actually doing very well," he said. Construction financed by the federal government, including projects for the military, has remained strong. So far, the government's economic stimulus spending has not been a major factor, Tousley said, but some projects related to that program are beginning to show up.
With seven years of experience as the president of Weitz Iowa, Tousley said he expects conditions to remain the same well into 2010. "A lot of what we're seeing is tied to financing," he said. "A lot of industrial and senior housing projects have been committed to, but they've been back-burnered because of stricter financing.
"Things will stay slow until we see lending loosened up a bit, and who knows when that will happen."
Runners-up: Construction Services Inc.; Ball Construction Services LLC
Best Developer
Development Services Corp.
Since 1984, Development Services Corp., a subsidiary of R&R Realty Group, has been busy doing what it does best: developing land.
"We've built, owned and managed more than 5 million square feet," said Steve Gaer, R&R Realty's chief operating officer.
For the last few years, Iowa's largest developer has been focused on Paragon Office Park in Urbandale, constructing Marsh USA's 216,000-square-foot headquarters and a more than 200,000-square-foot credit card processing facility for Citigroup Inc. Most recently, the company finished building out an 11,000-square-foot retail building, the first phase of a 70-acre retail plaza on the 280-acre site.
"We think at full build-out there will be 2.3 million square feet of space at Paragon," Gaer said, adding that when finished, the massive development will boast 1.7 million square feet of office and 600,000 square feet of retail.
Since last spring, R&R has constructed two new warehouses, Meredith 4 and Meredith 5, both institutional-grade industrial buildings at Meredith Business Park at 121st Street and Meredith Drive, Urbandale, adding about 270,000 square feet of warehouse space.
"We're doing so much of it and it is so diverse … smaller companies have a hard time matching up," Gaer said, referring to the competencies his company has acquired through its various projects.
The majority of Development Services' properties are located in the western suburbs, including about 2 million square feet of Class A office space in West Des Moines and 2.5 million square feet, mostly flex and warehouse space, in Urbandale, Gaer said.
"We want to build the highest-quality, institutional-quality, development, because we are going to own and manage it for a long, long time," Gaer said.
The developer also owns properties in and near downtown Des Moines, including 165,000 square feet of office space in the East Village that it purchased several years ago and two multi-story office buildings at 2600 and 2700 Grand Ave. that it developed in the late 1980s.
"A lot of people think we are just suburban developers," he said, "but we have five office buildings in Des Moines."
Gear is especially proud of the fact that his company, in its 25-year history, has never sold a property that it has developed.
"Our goal is to continue to own and manage," he said.
Runners-up: Hubbell Realty Co.; Ladco Development Inc.
Best Electrical Contractor
Baker Electric Inc.
Being sorted out of the pack as the best electrical contractor in town is tough for companies that work largely out of the public eye. It's tough for them to shine a light on themselves.
Nonetheless, Baker Electric Inc. is a repeat winner as best electrical contractor.
"We were thrilled when we heard that again," said John Irving, director of business development for the family-owned company, which was founded in 1946.
As it is, just staying busy in this economy provides some evidence that Baker Electric is widely recognized.
Baker Electric recently wrapped up work or is finishing work on such high-profile projects as the Homemakers Furniture store in Urbandale and Iowa Health System's Methodist West hospital in West Des Moines.
"Business has definitely been down over the past year, but where we've been able to do better than some is with our regular clients," Irving said.
Those clients include Deere & Co., Pioneer Hi-Bred International Inc. and Qwest Communications International Inc.
"A lot of those projects are ongoing; they go on behind the scenes," Irving said.
One project that will glow in the dark is the wiring of 800 LED lights on the Center Street pedestrian bridge that is scheduled to open this fall. Among its interesting features is a glass platform that will join the eastbound and westbound spans, creating an area for choreographed light displays.
Though the majority of its work has been on commercial projects, Baker Electric has found itself bidding on more publicly funded projects, such as schools.
"We have had to shift more toward the public-bid market," Irving said, because of a lack of work in the private sector.
Irving is optimistic that the Midwest economy will recover soon. He is encouraged by an increase in building permits, especially in the residential market, which typically makes up 10 to 15 percent of the company's workload.
"In the last year, it has been very flat," he said.
Baker Electric also has responded to the move toward sustainable building practices, as demonstrated by the installation of the LED lights on the Center Street bridge.
"Projects that are geared toward energy conservation are of interest to a lot of existing companies, so we can do an energy audit and tell them how to save energy on lighting and other energy consumption, both for new and existing buildings," Irving said.
But the company remains proud of the fact that old clients are helping it survive the tough times.
"We have a wide client base and we work very hard to maintain that client base and expand that client base, too," Irving said. "That's quite an honor in itself."
Runners-up: Waldinger Corp., ABC-Electrical Contractors
Best Mechanical Contractor
Baker Group
Baker Group has done its job when its work is invisible.
For the most part, its sheet metal duct work, security systems, plumbing and piping systems should be out of sight and out of mind.
But they are present in a range of Greater Des Moines structures that include eye-catching new buildings, such as the Wells Fargo & Co. campus in West Des Moines or the John & Mary Pappajohn Education Center downtown, and grand old stalwarts such as Hoyt Sherman Place.
The company was founded in 1963 as Baker Mechanical, basically consisting of a man, Bernie Baker, his pickup truck and a small checking account.
Today, it is headed by Bernie's son, B.J. Baker, and has more than 300 employees and multimillion-dollar revenues.
"We do possess a drive and desire to take care of our customers and clients. It's more of a lifelong relationship," said B.J. Baker, now the company's chairman and CEO. "We think we work harder at it than anybody else.
"We take a pretty complete, turnkey approach to mechanical systems. We don't accept anything less than making sure things function and work, up to our customers' expectations and ours."
Baker Group provides engineering, construction, technical and management services.
It installs environmental control systems, fire alarms, security systems, sheet metal, piping and plumbing in medical buildings, factories, research laboratories and schools.
Because of the faltering economy, Baker Group is seeking new markets, particularly in the public sector.
"We have to find somebody that has the capacity and capital to do things," Baker said.
The company's service business is starting to pick up, particularly on smaller projects, after a lull earlier this year, he said.
Plumbing and Heating Contractor News has named the Baker Group as one of the top 100 mechanical contractors in the country, and the company has gained recognition for several years as one of Engineering News-Record's top 600 specialty contractors.
Runners-up: Waldinger Corp., Wolin Mechanical-Electrical Contractors
Best Architectural Firm
SVPA Architects Inc.
Working on large projects such as the headquarters for Wells Fargo Home Mortgage, Casey's General Stores Inc., Hy-Vee Inc., Homesteaders Life Co. and now Aviva USA has raised SVPA Architects Inc.'s visibility in Greater Des Moines during its more than 50 years in business and has given it a reputation for working with major corporate clients.
"I think over time, people become more aware of our work," said Scott Hatfield, chairman of the SVPA board and a member of the firm for 28 years. "We have a lot of good clients, and I'm sure word of mouth gets around."
Eighty percent of SVPA's business comes from repeat customers, which Hatfield attributes to a collaborative approach in working with building owners as well as contractors and consultants. "I think that the clients that we have worked with over the years have come to enjoy that kind of communication approach, where they're actively involved all the way through the project," he said.
Despite the recession's impact on construction activity, Hatfield said a lot of SVPA's current projects won't be completed until mid- to late 2010, so the company has been able to keep its 24 full-time employees and summer interns fairly busy.
The firm also is working on several projects going after a Leadership in Energy and Environmental Design (LEED) accreditation, including a new data center for the University of Iowa, a Des Moines fire station and Aviva's headquarters. SVPA has nine LEED-accredited professionals on staff.
Runners-up: DLR Group; RDG Planning & Design
Best Engineering Firm
KJWW Engineering Consultants P.C.
KJWW Engineering Consultants P.C. was part of the team that worked on the ACT Inc. operations center in Iowa City, which received the first platinum Leadership in Energy and Environmental Design (LEED) rating in Iowa, the highest level, according to the U.S. Green Building Council's Web site.
"It took a lot of ingenuity in it because the LEED rating system is not necessarily geared toward a data center," said Andy Thielen, branch manager of KJWW's Des Moines office. "We had to push the envelope a bit, but we got there."
This is just one example of how KJWW creatively works to meet clients' needs, which Thielen said helps the firm get repeat business. "When clients ask for something that's way out there, we're not the type of firm that says, 'Eh, can't do that.' We really try to make it happen if possible."
KJWW is involved in many high-profile projects in Greater Des Moines, including the Mercy Medical Center – West Lakes hospital and headquarters for Wellmark Blue Cross and Blue Shield and Aviva USA. The Rock Island, Ill.-based firm specializes in health-care facilities, but its Des Moines branch works mostly on commercial projects. It handles anywhere from $100 million projects to $10,000 bathroom remodels, with a staff of nearly 50.
The entire firm has had steady growth in the past few years. This year, it ranked eighth among engineering firms based on 2008 billings, according to Building Design + Construction magazine, up from 14th in 2008.
KJWW is starting to do a lot more three-dimensional design work, leading to more collaboration and work up front with the design team, as well as more green construction, with a focus on having staff become LEED accredited. The entire firm was ranked No. 67 in the Top 100 Greenest Design Firms in the U.S. this July by Engineering News-Record.
Runners-up: DLR Group; Shive-Hattery Group Inc.
Best Commercial Lender
Wells Fargo Bank N.A.
Wells Fargo Bank N.A. continues to have strong commercial loan growth, evidence of its willingness to work with borrowers. In the fourth quarter of 2008, Wells Fargo Wholesale and Commercial Banking average loans nationally increased by 30 percent over the previous year's fourth quarter.
"Our bankers have worked hard to find solutions to help businesses small and large through this tough economy," said Grant Friesth, manager of Wells Fargo's Regional Commercial Banking Office in Iowa. "We succeed because we do not waver from our vision: satisfy all of our customers' financial needs and help them succeed financially."
Wells Fargo's commercial banking team provides credit, treasury management, risk management, investment and financial services for middle-market customers (companies from $10 million to $500 million in annual revenues) through 214 regional commercial banking offices, including its downtown Des Moines office.
Runners-up: Bankers Trust Co.; West Bank
Best Home Builder
Hubbell Homes
Hubbell Homes is on track to have a record-setting year.
"I think a lot of it for Hubbell has to be the soundness of the company in these tough times," said Rick Tollakson, president and CEO of the company's parent, Hubbell Realty Co.
Hubbell Homes built and sold about 200 homes in 2007, its previous record year. So far this year, sales are averaging 25 to 30 homes a month, and there is a backlog of about 50 properties to build out.
Tollakson brought the idea of a home-building business to Hubbell Realty in 1998 as a way to move the company's inventory of land and lots.
Hubbell Homes has lost some competition in recent years, companies that chased the boom years in 2005 and 2006, a period when it took a more conservative approach.
But the company's success amounts to more than pouncing when the time is right, Tollakson said.
"We are constantly improving our home-building process," Tollakson said. "Our goal is to provide exceptional customer service and exceptional value."
Hubbell created the first conservation communities in Greater Des Moines, getting a jump on the green building movement. It promotes geothermal heating and Energy Star designations, and it is attempting to gain certification for one project under the U.S. Green Building Council's Leadership in Energy and Environmental Design program.
Hubbell Homes also is preparing to launch a major project with Anawim Housing, a nonprofit organization, to build nine row houses in nine days for low-income families.
Tollakson said he at first had a more limited vision for the project, but Anawim's president and executive director, Sister Stella Neill, had other ideas.
"She said, 'Rick, you need to think bigger,'" he said. "I don't hear that very often."
Runners-up: Jerry's Homes Inc., Kimberley Development Corp.
Best Residential Real Estate Company
Iowa Realty
Brennan Buckley said there's a simple reason Iowa Realty was named the Best Residential Real Estate Company in Greater Des Moines.
"It's entirely a reflection of the agents," he said.
As the residential housing market begins to come back to life, it will be Iowa Realty's nearly 700 agents who set the bar.
Buckley said that in addition to giving its agents the necessary tools to sell homes, Iowa Realty has been placing more focus on the Internet.
He said the company's local Web traffic is running about 20 times greater than that of its closest competitor.
Iowa Realty's affiliation with its parent company, HomesServices of America Inc., also allows its brokers to collaborate with agents all over the country, picking up best practices from markets such as Atlanta and Miami.
It also has partnered with Christie's Great Estates, an international network of real estate brokers dedicated to the marketing and sale of high-end properties. In July, Iowa Realty had its first Christie's tour of luxury homes, a one-day open house of more than 45 homes with asking prices exceeding $500,000.
Going forward, Buckley said, Iowa Realty will continue positioning its expert agents to market the company's 2,200 listings and focus on the basics of real estate.
Runners-Up: RE/MAX; Coldwell Banker Mid-America Group Realtors