BEST survey shows companies continuing expansion plans despite uncertainty with workforce, supply chain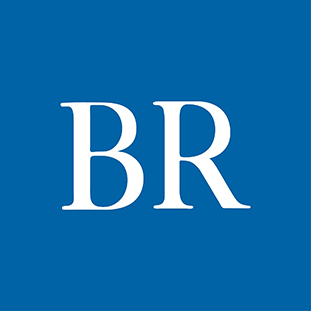 Despite workforce challenges, many companies are moving forward with plans to expand or renovate their facilities, according to a survey of companies in 66 Iowa counties.

Results of the 2021 Business Expansion and Strategic Trends (BEST) Survey of Iowa, released Monday, were based on data collected during interviews with 1,065 companies. The data collected shows that the labor shortage, supply chain issues and economic uncertainty play a significant role in decisions made by those companies who participated in the survey.

BEST of Iowa is a statewide business retention and expansion program, created and overseen by a management team made up of representatives from the Iowa Economic Development Authority, Alliant Energy, Black Hills Energy, the Iowa Area Development Group and MidAmerican Energy with a focus on identifying business trends and growing the state's economy.

According to the report, 40.5% of the companies surveyed indicated finding employees as an economic barrier. That trend was most often reported by companies in the construction, health care, social services, wholesale trade and manufacturing sectors.

The report said 221 companies reported a loss of high-value employees over the last six months, with 70% of 668 companies reporting a challenge in recruiting qualified employees.

Despite the continued labor shortage, many of the companies that participated in the survey are moving ahead with plans to expand.

According to the report, nearly 48% stated that before the pandemic they had plans to expand or renovate their operations. Of those, nearly 90% had plans to expand, while more than 10% had renovation plans. Nearly 71% reported they are moving forward with those plans. Nearly 16% have put those plans on hold, and about 12% say their plans are uncertain.

Among the companies still planning expansions, 75.3% are experiencing workforce recruitment problems, while 34% cited supply chain disruptions as an obstacle to economic recovery.

Drew Conrad, director at the Institute for Decision Making at the University of Northern Iowa, said the information contained in the report will help identify the challenges the business sector is facing as it continues to recover from the pandemic.

"By shining a light on the issues affecting them, we can better formulate programs and policies to help our businesses thrive," Conrad said.

Contained in the report are various calls to action to address the needs of the state's businesses. Among the recommendations are:


Continuing to promote technical training, trade programs and collaboration programs.

Childcare initiatives.

Continuing funding for Future Ready Iowa and STEM education.

Workforce housing initiatives.

Supporting continued innovation.

Supporting continued expansion of broadband.

According to the release, four groups were honored with Best of Iowa Excellence Awards for their work collecting the 2021 data. They were the city of Boone, Iowa City Area Development, Mahaska Chamber and Development Group and Mahaska County, and the city of Urbandale.
Facebook Notice for EU! You need to login to view and post FB Comments!