Big Grove Brewery will help revitalize northwest corner of downtown Des Moines
'We love the idea of rebuilding the neighborhood,' says Big Grove official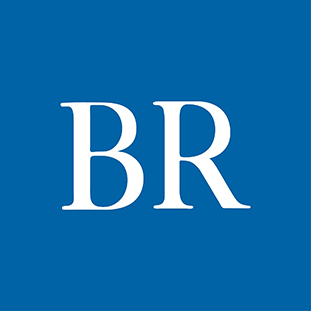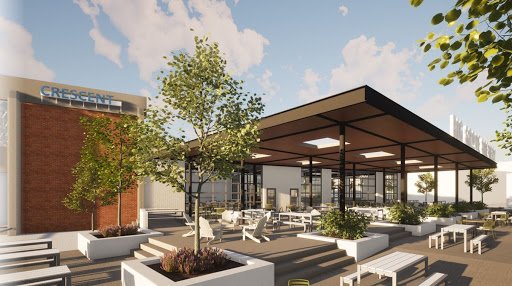 Big Grove Brewery is expected to lease about 12,000 square feet of the one-story portion of the former Crescent Chevrolet building at 555 17th St. in Des Moines. The new brewpub, which is expected to open in May 2022, will seat up to 600 people. Architectural rendering special to the Business Record
In less than a year, downtown Des Moines' western edge will be home to three breweries at which craft beer lovers will be able to sip cold ales, IPAs and stouts.

Big Grove Brewery, currently with locations in Iowa City and Solon, plans to open a craft beer brewery and taproom in May 2022 in the one-story portion of a building at 555 17th St. that once was home to Crescent Chevrolet auto dealership. The new brewpub will be less than two blocks from Lua Brewing Co., which opened in November 2019 at 1525 High St., and about one-half mile from Exile Brewing Co., at 1514 Walnut St.

"For the longest time, we didn't think anything past [Big Grove's Solon location]," Doug Goettsch, Big Grove co-owner, said in a prepared statement. "I'm thrilled by our growth and bringing the magic of Big Grove to Des Moines. It is a perfect next step."

It's becoming increasingly common for craft beer breweries to have multiple locations in a state or region, said Bart Watson, chief economist at the Boulder, Colo.-based Brewers Association.

As more breweries open, finding ways to get footholds in different communities becomes more important, he said.

"We've seen a lot of breweries adopt the strategy that Big Grove is using, which is to have outposts and make sure that the brand that resonates in Iowa City can also resonate in Des Moines or Cedar Rapids," said Watson, an Iowa City native.

"When you have a local presence, the people who want that experience of actually going to a brewery or taproom are able to do just that and learn more about the brewery and the brand and their beers," he said.

Crescent building 'felt right'

Big Grove Brewery's management team began contemplating expanding into Des Moines in 2019. The brewery, founded by Goettsch and Matt and Faye Swift, opened its first location in Solon in 2013. Four years later, the brewery expanded into Iowa City, where it operates a 28,000-square-foot brewery, restaurant and entertainment venue in a renovated building.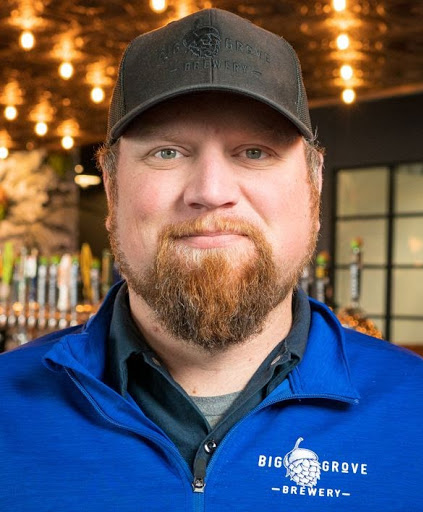 In Des Moines, the Big Grove team looked at the former auto dealership building, a portion of the former Dico Inc. property at 200 S.W. 16th St. and about four other potential brewery sites, said David Moore, the company's director of operations.

"We always seemed to go back to the Crescent building," he said. "It felt right. … We love the idea of rebuilding the neighborhood."
Big Grove is expected to lease the eastern portion of the building, which is one story. Big Grove officials said they have not yet signed an agreement to lease a portion of the Crescent building.

The former auto dealership property is one of about 10 parcels Krause Group owns in an area roughly bordered by High Street and Grand Avenue and 15th and 17th streets. The area is part of the Iowa Capital City Reinvestment District, which includes the former Dico site on which a 6,300-seat multiuse outdoor stadium is planned. The reinvestment district was recently approved to receive $23.5 million in state tax revenue.

(Krause Group, which owns and operates Kum & Go convenience stores and other Krause-affiliated businesses, is headquartered at Krause Gateway Center, located at 1459 Grand Ave.)
The company, through a limited liability company, purchased the former Crescent Chevrolet building in 2014. The building has sat unused for more than a decade. Krause+, Krause Group's development arm, will oversee the building's redevelopment. Development plans for the western half of the building have not yet been released.

In addition to the brewery, Krause Group plans to develop a boutique hotel in the 5.5 acres it owns in the northwest downtown area, according to an application for the state tax revenue. The hotel is expected to open in 2026.

Also planned for the area are up to six mixed-use projects that would range from three to five stories tall and could include retail, office and residential uses, according to the state application.

Brewery-related tourism growing

The brewery is the cornerstone of the area's redevelopment.

"The brewery project will give commuters a reason to stay after work, expanding the range of retail, food and entertainment options in the Western Gateway and capitalizing on the daytime population, while elevating investment potential for surrounding parcels," Krause Group wrote in its application to the state.

Moore said Big Grove's vision is to make the western portion of downtown Des Moines a destination for fans of craft beer.

"If you really enjoy craft beer, if you love that atmosphere, that industry, you're going to go to all three," he said. Also close by are Peace Tree Brewing Co. at 317 E. Court Ave. and 1717 Brewing Co. at 322 E. Court Ave.

"The whole downtown Des Moines area, I believe, will be a destination in the Midwest for craft beer," he said.

Brewery tourism is on the rise, said Watson of the Brewers Association. People who market cities and states are increasingly recognizing that breweries can help enhance or drive visits to a community, he said.

"We've seen destination marketing organizations promote brewery trails or tours or districts," Watson said. "That is where having a bigger concentration of breweries in an area can bring resources from [an organization] that maybe wouldn't promote a single brewery but if there's three or five or 10 in an area, would be more willing to make that part of the marketing of a city or neighborhood."

Environmentally friendly redevelopment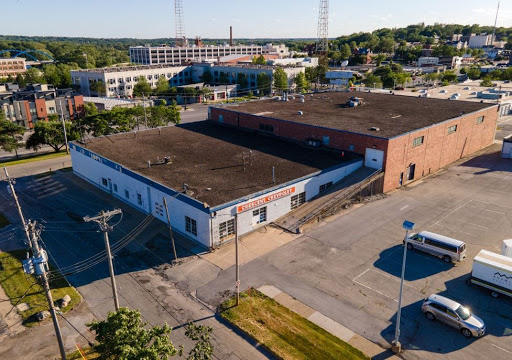 About 2,500 square feet of space in the new Des Moines brewpub will be devoted to brewing beer.

Moore said he anticipates between 3,000 and 5,000 barrels of beer will be brewed annually in Des Moines. In comparison, Big Grove's Iowa City brewery makes 20,000 to 25,000 barrels of beer a year.

The Des Moines brewery "in some ways will be very experimental," Moore said. "The term we use in the brewing industry is 'pilot brewery.' Des Moines will be where we can make first-time batches, do some fun things and try new techniques and new ingredients."

Big Grove won't brew the same beers in two locations, Moore said. Beers brewed in Iowa City will be trucked to Des Moines. Most of the beers brewed in Des Moines will remain in the capital city, he said.

The renovation of the brewery's portion of the former Crescent building will be done in a manner that is environmentally friendly, Moore said. That means doing such things as capturing rainwater and using it to water plants at the brewpub and installing permeable pavers in patio areas; installing LED lights and using energy-efficient equipment; and using sustainable materials and recycling.

In 2020, Big Grove achieved platinum status in the Iowa Waste Reduction Center's Iowa Green Brewery Certification program for its Iowa City brewery. It was the second Iowa brewery to receive that rating, the program's highest.

Redevelopment of the eastern portion of the former auto dealership is expected to begin this fall. Krause has estimated redevelopment costs of the former Crescent Chevrolet building at about $12.2 million.

Big Grove also plans to open a brewery location in Cedar Rapids in 2023.

Photo above: An aerial photo of the former Crescent Chevrolet property at 555 17th St. in Des Moines. Big Grove Brewery will occupy the one-story portion of the building, located on the east side of the property. Drone photo courtesy of Big Grove Brewery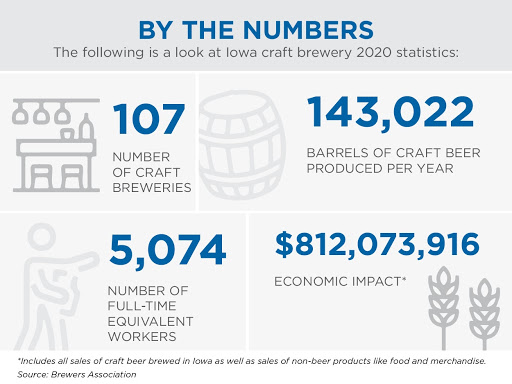 Related content: Watch a video of Big Grove Brewery's management team talking about the company's expansion into Des Moines. Video provided by Big Grove Brewery.
Facebook Notice for EU! You need to login to view and post FB Comments!