Black Futures fundraiser to send Oakridge students on visits to historically black colleges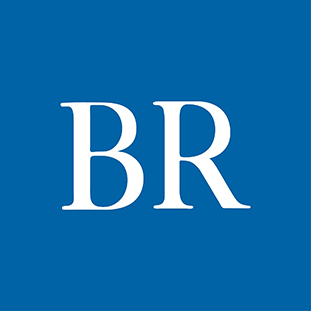 For 15-year-old Zamiratu, the chance to visit historically Black college campuses (HBCU) will be the fulfillment of a dream her parents were never able to realize.
Zamiratu, whose last name is withheld for privacy because she is a minor, is one of 10 high school students from Oakridge Neighborhood who will go on a trip to HBCU campuses this month.
The trip is organized and funded by Investing in My Futures Inc., a nonprofit organization that was created in 2010 to provide programs that help Black children understand the value of an education and prepare them to be future leaders. The trip to historically black colleges and universities is one of the programs the group offers.
Zamiratu, a sophomore at Roosevelt High School, said she hopes the trip will shed some light on what her future could hold.

"Living in a predominantly white state, it will be nice hanging out with people who would understand and be more relatable to you," said Zamiratu, who will be the first generation in her family to go to college. "It's just a different atmosphere. I feel this opportunity gives me a chance to see what I really want to do with my life and see what it would be like to go to an HBCU and to experience that."

Oakridge is hosting its first Black Futures fundraiser at 5 p.m. Sunday, March 13, at Wooly's, to raise money to send Zamiratu and the other students on the trip. The students will visit historically Black colleges including Lincoln University in Jefferson City, Mo., and Harris-Stowe State University in St. Louis, before traveling to Nashville, Tenn., where they will visit Fisk University and Tennessee State University. The students will leave Des Moines early on Wednesday, March 16, and return late Saturday, March 19. In all, they hope to raise around $3,200.
While Investing in My Future Inc. has raised money for the cost of the trip, the Oakridge fundraiser will support its students by raising money for clothes, luggage, personal care items and spending money the students may not otherwise be able to afford.

Oakridge Neighborhood is one of Des Moines' most diverse neighborhoods, with 66% of its residents being immigrants and refugees from more than 23 countries, speaking more than 29 languages. It provides a wide array of services to support and engage residents, including housing, child care, before- and after-school programming, workforce readiness, education, classes on financial literacy and English as a second language, and driver's education.

Being a first-generation college student, Zamiratu said the trip and the opportunity to maybe attend an HBCU is exciting not only for her but also for her parents, who moved to the U.S from West Africa when they were teenagers. It's especially meaningful for her mother, she said.

"It's a dream they all have but she didn't get opportunities like this growing up," said Zamiratu, who wants to study business. "So I feel like this is what she works for, so I can have opportunities like this, which is very empowering to her."

Doors for the fundraiser open at 4 p.m. Tickets are $10 in advance or $20 at the door. Special hoodies made by Be Real Studios, an Oakridge program that teaches students about branding, design and entrepreneurship, can be purchased for $60 and include the price of admission.

There will be performances by O.Y.E.A. (Oakridge's Young Educated Artists), and local artists B. Well, L.S.F., Juliano Doc and U.V.T. Students from Oakridge will also be performing their song "Success is My Protest," which was produced along with a video that was released in October 2020 in response to the racial equity movement protests that followed the killing of George Floyd by a Minneapolis police officer earlier in the year.

There will also be nine local Black-owned businesses on-site selling their products.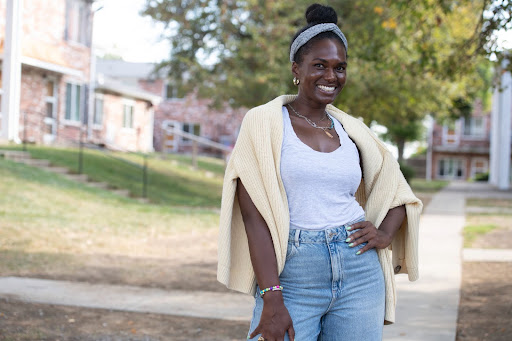 Jordan Colbert, a youth success navigator at Oakridge who is helping organize the fundraiser, said going to an HBCU can help young Black people connect with people who they can maybe better identify with.

"I went to an HBCU myself, I went to Howard University [In Washington, D.C.] so this is a really cool experience for me to see how these kids take this experience," Colbert said. "I'm from the Midwest and I didn't grow up around a lot of people that look like me, so I think the opportunity to go to an HBCU, even if you don't choose it for your school, just to have this experience on this trip, is going to be life-changing."

Colbert, 37, said attending an HBCU gives young Black people an opportunity to learn more about themselves and their culture.

"You wouldn't have that experience anywhere else," she said. "To hear everybody else's experience from different parts of the world is kind of unique."

Both her parents attended HBCUs, and she hopes to pass the tradition on to others, Colbert said.

"The relationships I built at Howard are deeper and richer than the relationships I had with my high school friends. Just being around a dynamic group of people that I could build not just friendships but business relationships as well, that have taken me around the country and overseas," she said. "You don't get many experiences like that. I think it's something that doesn't ever leave me."

The fundraiser: Black Futures
Date: Sunday, March 13
Where: Wooly's, 504 E. Locust St.
Time: 5 p.m.
Cost: $10 in advance. $20 at the door
Merchandise: Purchase of a $60 Be Real Studios hoodie includes price of admission.
Editor's note: This story was updated to add information clarifying that the trip is organized by Investing in My Futures Inc.
Facebook Notice for EU! You need to login to view and post FB Comments!