Blank Children's, Trinity in Fort Dodge to launch pediatric care partnership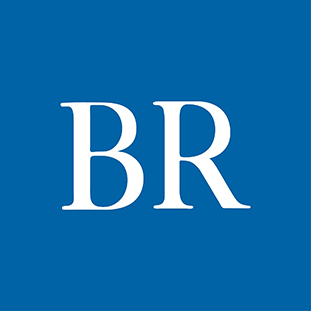 Blank Children's Hospital in Des Moines and UnityPoint Health – Trinity Regional Medical Center in Fort Dodge have announced a "monumental" partnership in which the two hospitals will together hire five full-time pediatric nurse practitioners who will provide pediatric and newborn nursery care in both locations.

The innovative UnityPoint Health partnership was created to help meet increasing demands in Central Iowa, while expanding access and inpatient pediatric care to the Fort Dodge region, said Leah Glasgo, president and CEO of UnityPoint Health-Fort Dodge. The partnership follows nearly six months of conversations between the organizations.

"The real goal of this is to provide the Blank level of pediatric care there locally in Fort Dodge," said Dr. Steve Stephenson, president and chief operating officer of Blank Children's Hospital. "We have been able to manage transfers [of pediatric patients to Des Moines] in the past, but it's expensive and it's hard on families. Now, with technology and the right trained staff that's connected with all of our facilities, we can literally provide the same level of care and very few children would have to be transferred."

Currently, pediatric physicians at Trinity practice in the clinic, do rounds in the nursery and inpatient pediatric units, and attend deliveries and cesarean sections.

With the addition of the Blank Children's trained nurse practitioners, hospital coverage will be taken care of by the pediatric hospitalists and provide a better work-life blend for UnityPoint Clinic Pediatrics' providers, the organizations said. The Blank Children's hospitalists will work closely with the child's primary care provider and specialists during hospitalization.

"This partnership also enhances our already existing connection with specialists at Blank Children's for Neurology, Endocrinology and Pulmonology who provide outreach care in our pediatric clinic," said Jenn Crimmins, ambulatory vice president of UnityPoint Health-Fort Dodge.

The shared staffing between the hospitals is the connection that will make the services seamless, something that telehealth technology alone can't provide, Stephenson said. "You need to have both," he said. "You need to have that connection that's pretty much hard-wired. We'll be rotating our staff through both hospitals, so our staff will have experience in both settings."

Stephenson said that Blank Children's is in early discussions with another rural hospital in the UnityPoint system about a similar arrangement.

Recruitment and onboarding of providers for the Blank-Trinity partnership will begin immediately, with an anticipated launch this fall.

Another health system is preparing for more deliveries as well. In February, MercyOne announced construction of a $13 million maternity center on the seventh floor of the hospital, a project that is expected to be completed this fall. The new unit is being built to handle up to 1,500 deliveries a year, and will include a Level II Neonatal Intensive Care Unit.
Facebook Notice for EU! You need to login to view and post FB Comments!