BPC named one of "10 News Publishers That Do It Right" by Editor & Publisher
A letter from Chairman Connie Wimer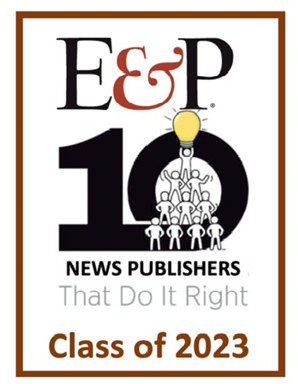 Dear Business Record, dsm and ia magazine readers:
We did it again! For the second time in three years Business Publications Corp. Inc., publisher of the Business Record, dsm magazine and numerous custom products, has been named one of "10 News Publishers That Do It Right" by industry leader Editor & Publisher magazine.

We first received this industry recognition for our innovation and overall excellence in 2020, and to be honored again this year demonstrates the strength, stability and continued growth we have been able to achieve during uncertain times in the media industry. Our success is a result of continued support from you – our readers and advertisers.

E&P said it was "truly unprecedented" for a company to be recognized twice, let alone a company of our size. I agree … and we are just getting started!

Click here to read the full article.
When I started the Business Record 40 years ago this year, I could never have imagined we would be where we are today. The addition of dsm and ia magazines as well as custom publishing proved to be the perfect complement to the business paper. Why has it worked? It is all about local ownership, having reporters who know the community and covering news that is important to you, our audiences. I want to thank CEO Suzanna de Baca and Group Publisher Chris Conetzkey, who were recognized specifically, as well as our entire talented team, for their commitment to excellence and dedication to the community.

While it is truly validating to be recognized, we don't do this work for awards; we do it for our community. Rest assured, we will continue to focus on our mission to "inform, inspire, elevate and celebrate our communities through the power of communication, connections and recognition."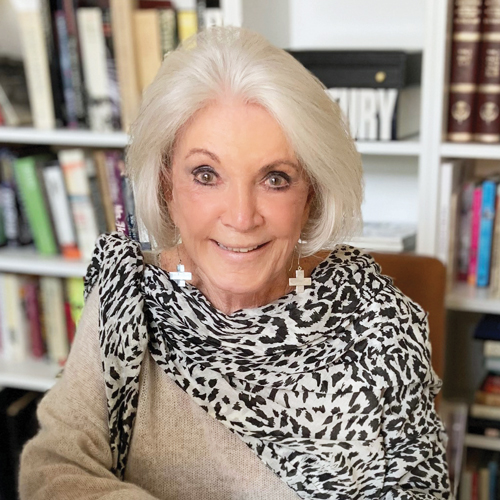 Local journalism has long been critical in keeping the public informed and inspired, and we are pleased to play a role in advancing our community through our publications. We thank you for your continued readership and support.
Connie Wimer
Facebook Notice for EU! You need to login to view and post FB Comments!