Briana Scurry shares story of resilience, recovery from brain injury at Principal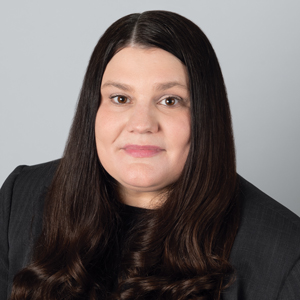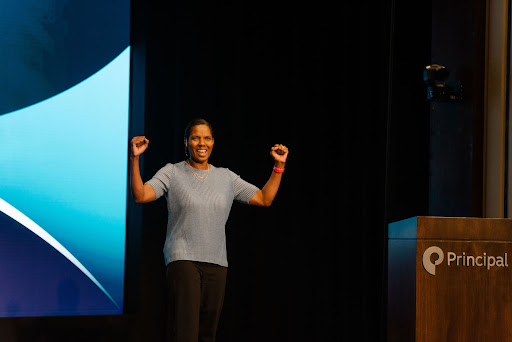 Briana Scurry passed around the two Olympic gold medals she once pawned.
One medal was from the 1996 Olympics in Atlanta, the second from the 2004 Games in Athens. The people who gathered to listen to Scurry on Thursday at Principal Financial Group quietly turned over a medal in their hands, snapped quick photos, then passed the medal to the nearest neighbor.
Scurry, the longtime goalkeeper-turned-advocate, told her life story and talked about goal setting, goalkeeping and resilience following a traumatic brain injury that ended her playing career.
Scurry was brought to Des Moines by the Krause Group and other sponsors.
At age 8, Scurry was inspired while watching the U.S. men's hockey team's victory over the former USSR at the 1980 Winter Olympics in Lake Placid, N.Y. She told her parents that she wanted to be an Olympian.
"They didn't think that my dream was silly. They didn't say, 'Oh, well, only boys play hockey.' They understood that I was watching greatness because they had watched greatness. They understood what I meant when I said I wanted to be an Olympian. They knew it wasn't necessarily hockey that was the vehicle. They knew that I wanted to be on that podium. And they nurtured that seed. They watered it. They encouraged it. They believed in it," Scurry said.
As a child she played softball, floor hockey, tackle football and then soccer, where she was the only girl on the team. Her first soccer coach assigned her to the goal because "he wanted to keep me safe," Scurry said, laughing.
Scurry was a multisport athlete in high school. The University of Northern Iowa pursued her as a basketball player. She ultimately chose soccer.
Over the course of her career as a goalkeeper (which included a shootout save at the 1999 World Cup final in Pasadena, Calif., that is regarded as one of the most memorable saves of all time), Scurry experienced several concussions. She seemed to bounce back from them quickly.
But that changed on April 25, 2010, during a Women's Professional Soccer league game against Philadelphia. Scurry went low for a save.
"One of their forwards came across and smashed me right in my head with her knee. And we both fell over, and my life has never been the same. That was the last game I played," she said.
What followed the hit was what Scurry described as the "absolute worst three years of my life."
She was suffering from post-concussion syndrome.
"I had memory issues, I had cognitive issues, I had inability to learn – I couldn't learn. It was so bad. I had other physical symptoms – sensitivities to light, sound, movement, insomnia. But I also had emotional issues," Scurry said.
She suffered from panic attacks, anxiety attacks and depression. During the summer of 2013, she was living in a studio apartment in New Jersey and running out of money quickly.
"The two medals that you guys are looking at – I pawned them," Scurry told the audience.
Scurry considered suicide, but she was stopped by the mental image of uniformed police officers telling her mother she was dead.
Scurry shared the full story of her recovery in "My Greatest Save: The Brave, Barrier-Breaking Journey of a World-Champion Goalkeeper," which was published by Abrams Press in 2022. She signed copies of her book after her lecture.
Briana Scurry: What you need to know
Iowa connection: Scurry was a multisport athlete in high school. The University of Northern Iowa pursued her as a basketball player.
Firsts: Scurry was the first African-American woman and the first female goalie to be inducted into the National Soccer Hall of Fame. She was one of the first openly gay athletes on the U.S. women's soccer team.
Hardware: Scurry has two Olympic gold medals – one from the 1996 Olympics in Atlanta and one from the 2004 Olympics in Athens. She calls her Olympic medals "the girls." As a member of the U.S. national team, Scurry won a bronze medal at the 1995, a gold medal at the 1999 World Cup, a bronze medal at the 2003 World Cup and a bronze medal at the 2007 World Cup.
Vision board: At age 14, Scurry created what we now think of as a vision board. She sat on her bed one day after school and thought about how old a soccer player would likely be at her first Olympics. She wrote "Olympics, 1996: I have a dream" on a piece of paper. "I took that sign, and I put it on my wall right above my bed so I could see it every morning when I wake up and every night before I went to bed, day after day, week, month, years, years, years – that sign was there," Scurry said.
Name pronunciation: Scurry said her first name is frequently mispronounced. "Bri" rhymes with "rye." The "ana" part of her name rhymes with "sauna."
Quote to remember: "I want everybody to understand and know that success is not a straight line, that success can happen in many ways, that being a professional athlete can sometimes take a lot of twists and turns, and any goal that anyone has, anything that you find that's in your heart to do, is as vital and important as winning an Olympic gold medal. Everybody's desires and goals and dreams are equally important."
Facebook Notice for EU! You need to login to view and post FB Comments!