Building an 'engagement engine' for wellness
West Des Moines-based Navigate Wellbeing enters subscription-based market through MercyOne Circle+ platform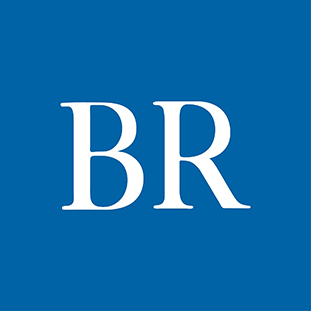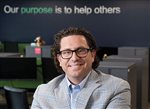 Navigate Wellbeing, a fast-growing West Des Moines employee engagement technology company, recently broadened its partnership with regional health system MercyOne to jointly launch a new initiative — Circle+ Powered by MercyOne — a subscription-based, smartphone-accessed wellness service aimed at helping people to improve and maintain their overall health.
For a $20 monthly subscription, users have access to the wellness platform that brings together fitness, lifestyle and mental health applications. Among them are Fitbit, Fringe, Total Brain and others, tied together through Navigate Wellbeing's user hub, said Derek Novak, president of MercyOne's Population Health Services Organization. The subscription-based program, which includes a Fitbit device, is open to all members of the communities that MercyOne serves, not just MercyOne patients.
"It's truly a consumer offering," Novak said. "So if you're not a MercyOne patient, we would obviously welcome you to become one, but it's something that we are going direct-to-consumer with — it's open to anyone that's interested in signing up."
Navigate Wellbeing, which describes itself as "a well-tech company helping organizations create more health and happiness in the employees, clients, and communities they serve," has worked with MercyOne for the past six years in coordinating wellness services through its technology platform.
Navigate does business with corporate clients that employ more than 1.5 million people nationwide. It currently has 15 Iowa companies as clients through its relationship with MercyOne, providing wellness services for nearly 10,000 Iowa employees for companies that include large local employers such as Hy-Vee Inc., Meredith Corp. and Kemin Inc.
"Companies are increasingly taking more responsibility for improving the health of an individual, especially toward their mental health, and actually the whole health of the person — financial well-being, nutrition, physical activity, mental well-being," said Troy Vincent, Navigate Wellbeing's founder and CEO.
"We're an engagement engine, and we can engage those folks," he added. "And the Circle+ program is engaging the whole person by putting all the digital tools under one roof."
As MercyOne President and CEO Bob Ritz put it when Circle+ was announced in March: "Our mission is based on improving the health of our communities. The best way to achieve this purpose is to not only serve people who are sick, but to help everyone stay healthy."
Vincent said that Navigate is well positioned to help with that opportunity, based on its experience working with both employers and health systems.
"Those employers are trying to build meaningful relationships with their people, they're trying to retain them, and they're trying to show them that they care about them," he said. "But then we are also looking at ways that we can closely connect the localization of health care in every single group that we work with. For us, it's creating a better seamless experience for the individual when it comes to their care."
In addition to working with MercyOne, Navigate Wellbeing has about 20 health system clients across the United States, including systems located in Colorado, Kansas, Nebraska, North Carolina and South Carolina.
"The health system market we work with throughout the country is one of our largest-growing pillars as a company," Vincent said. "And I think that now we're seeing the willingness of companies and health systems to really take advantage of the willingness of people to embrace technology and look at that being part of the mainstream of how we care for people."
A unique aspect of the Circle+ program is that it is Navigate's first effort at building a membership-based subscription model. "We're hoping to replicate this model in other health systems," Vincent said. "We're learning and taking advantage of the opportunity that we have here in Iowa with the Circle+ program."
MercyOne's Novak noted the health system worked with Navigate to pilot the platform with a large Greater Des Moines employer that was willing to partner to test it.
"We had other settings, such as assisted living communities, all participating within the pilot to provide feedback as to their experience, both with the hub and the Fitbit devices," he said, noting that about 250 individuals in all were involved. "And then based on that feedback is really where we began to expand out the service offerings that are within Circle+. That's something we're going to continue to do based on consumer feedback."
Here are some additional questions that we covered with Darren Novak:
What are their expectations in response to the personal health coach option?
One of the largest points of feedback in terms of the pilot was really that interest and engagement around that personalized health coach, whether it comes from navigation of the health system, or partnering in terms of the wellness component. So that's something that we see as a key value add as part of the Circle+ program and something that we're continuing to expand in terms of the services that we're able to assist with as part of the program.
Will MercyOne or Navigate Wellbeing be aggregating results from the apps?
In terms of aggregate data, and things along those lines, those are really things that we would be looking to source via voluntary surveys and feedback from the members themselves.
Are people who use Circle+ going to be given the option to lower their health premiums as an incentive for using this?
I would say that's not a primary focus near-term. We would welcome the opportunity to partner with employers in terms of the benefit design, or with payers as well. I think that would really come through more on the employer benefit discussions as part of a defined or voluntary benefit, or partnering with payers, which of course is an area of focus for us as well.
Are there particular demographics you think this will appeal to the most?
We took an intentional approach as part of our pilot to have a wide demographic that was enlisted to get really robust feedback. I would say that really the enrollment today doesn't necessarily fit any particular demographic. That's something that we're continuing to get feedback on from members as well as the broader community as we're talking to employers and others as to where they see the benefit associated with a particular application and wellness platform.
Where do they stand in terms of enrollment?
In terms of our initial projections, we're right on target for where we expected to be in terms of the launch. We expect as we get into enrollment periods in the fall where they identify what their benefits programs are going to look like that we'll continue to see it grow.
---
By the numbers: Navigate Wellbeing
Year founded: 2013
Full-time employees in 2021: 34
Current number of full-time employees: 62
Companies that it works with directly: 250+
Companies that are software customers: 400+
Users on its platform: 1.35 million+
Website: www.navigatewell.com

Editor's Note: The original version of this story had an incorrect first name for Derek Novak.
Facebook Notice for EU! You need to login to view and post FB Comments!