Building permit issued for Grand Avenue apartment project
In September, permits valued at over $84.2 million were issued by area communities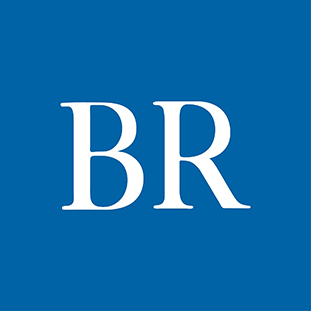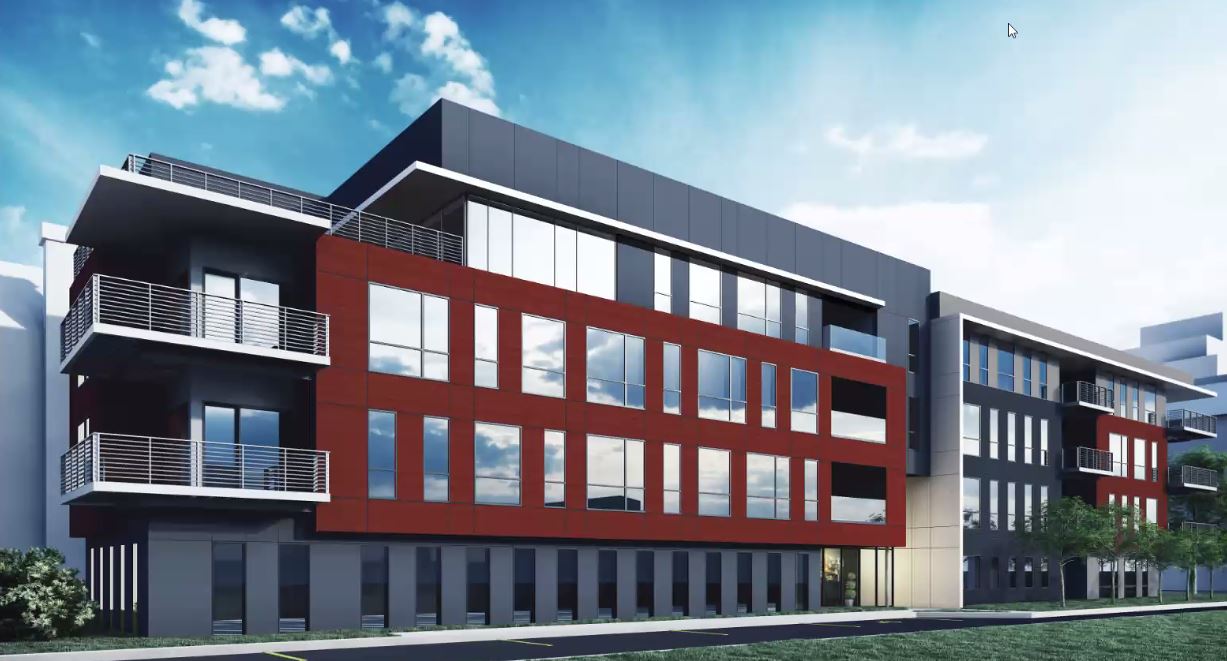 Construction began in September on an apartment project at 3801 Grand Ave. in Des Moines that includes studio and one- to three-bedroom units. Architectural rendering by Ask Studio
Construction began in September on a four-story, 56-unit apartment project along Grand Avenue in Des Moines, a review of cities' commercial building permits shows.
The 130,000-square-foot structure, called the James, is being developed by 3801 Grand Associates LP and Newbury Management Co., managed by Frank Levy.
A building permit valued at $16.2 million was issued for the project in mid-September. The permit was among 66 commercial building permits valued at over $84.2 million issued in September by 13 Des Moines-area communities and Polk County. Commercial permits valued at nearly $1.7 billion have been issued by the communities between Jan. 1 and Sept. 30, the review shows.
A permit valued at $1.8 million was issued for the James in April for foundation and footings. The permit issued in September is for the remainder of the project, which is located at 3707 Grand Ave.
The building will include three studio-sized apartments and 15 one-bedroom, 27 two-bedroom, and 11 three-bedroom units, according to city documents. The studio units will be leased to renters earning no more than 65% of the area median income. The site will have 69 underground parking stalls.
Also included in September's commercial building permit reports were:
• A $10 million permit for an expansion of Wesley Acres, a retirement community at 3520 Grand Ave. in Des Moines. The addition will include a swimming pool for residents and an auditorium and additional parking. A portion of the building's interior will also be renovated.
• A $3 million permit for Fareway Meat Market at 2716 Beaver Ave. in Des Moines. Blueprints for the 7,310-square-foot building show store will include a 40-foot meat counter and 10-foot deli counter. A 12-foot cheese case is also planned, according to building plans. The store will include three rows of aisles for canned goods and snacks, areas for produce and frozen foods, and coolers for beer and dairy products. Click here to view the floor plan.
• A $4 million permit for a 10,332-square-foot addition to the east side of building #40 at John Deere Des Moines Works, located at 825 S.W. Irvinedale Drive in Ankeny.
• A $5.8 million permit for a two-story, 13,540-square-foot addition to Des Moines Christian School at 13007 Douglas Parkway in Urbandale. The addition will include classrooms and administrative space.
• A $1.7 million permit for a 10,953-square-foot building for Lithia Mazda at 9627 Hickman Road in Urbandale. Also planned is new pavement into the auto campus located on the site. An existing auto sales building will be demolished, according to city documents. The new building will include a showroom for Mazda vehicles and a drop-off for vehicles getting serviced.
• Two permits, each valued at $4.8 million, for 50-unit, three-story apartment buildings at 1110 Blue Ridge Place N.W. and 1170 Blue Ridge Place N.W. in Altoona. (Rendering below.) Signature Cos. LLC, a Sioux Falls, S.D.-based company, purchased the nearly 30-acre tract in January 2020. Two other apartment buildings, each with 50 units, are also planned in the development called Blue Ridge Commons. When completed, the complex will include 44 studio units, 44 one-bedroom units, 88 two-bedroom units, and 24 three-bedroom units, according to a city document. The apartments will be rented at market rate. Also planned on the site is a clubhouse and swimming pool.
Signature also obtained permits valued at $7.2 million for the construction of 50 townhouses that will be built in an area near the apartment complex. The townhouses, which won't have basements, will be two- and three-bedroom units ranging from 1,078 square feet to 1,253 square feet. Each unit will have a two-vehicle garage and space in the drive to park two vehicles, according to a city document. "As experience has taught us, these types of units, with no basements, tend to use the garages for storage," according to a staff report provided Altoona city council members. The project will include additional parking spaces that will be shared by those living in the townhouses and apartments.
MORE ONLINE: Click here to find out what commercial building permits were issued in the Des Moines area in January through September.

Construction is underway at Blue Ridge Commons, a multifamily development at 1170 Blue Ridge Place N.W. in Altoona.

Rendering special to the Business Record
Facebook Notice for EU! You need to login to view and post FB Comments!