Building & sustaining a healthy corporate culture
Sammons Financial Group takes 'counsel' approach to nurturing culture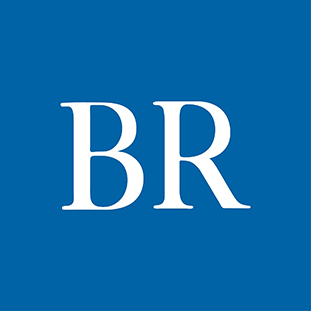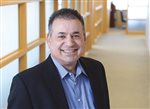 Editor's Note: This article was reported and written just before the current coronavirus pandemic emergency, and reflects the company's pre-crisis culture and work environment.

When new team members at Sammons Financial Group arrive for their first day of work, they find a small gift from the company waiting for them on their desk, along with a Sammons company pennant and other personal touches to make them feel especially welcome.

It's one small aspect of an intentional onboarding process at Sammons that continues throughout employees' careers at the company. Team members at the company rotate through various companywide committees designed to foster engagement across the organization, seasoned by events such as "pop-up" company culture luncheons and other engagement strategies.

Sammons' strong corporate culture is appreciated by its employees; in December the company was recognized with a Glassdoor Employees' Choice Award, ranking No. 5 among 100 U.S. companies named as Best Places to Work in 2020. The West Des Moines-based insurance group ranked No. 22 on the national list a year ago. The awards program, now in its 12th year, is based solely on the input of employees who elect to provide feedback on their jobs, work environments and companies on Glassdoor.

One of the cornerstones of Sammons' corporate culture is its status as an ESOP-owned company, said Esfand Dinshaw, CEO of Sammons Financial Group.

"Our unique element is that we are ESOP [employee stock ownership plan]-owned," Dinshaw said. The parent company of Sammons Financial Group, Dallas-based Sammons Enterprises Inc., is owned by an ESOP trust that has 100% employee participants.

"So the employees benefit from the growth of Sammons Enterprises," he said. "It's a fairly rich benefit, but more importantly it's a North Star that drives everybody towards growing our organization and doing what is right — and that shows up in the GlassDoor surveys because people are excited about working here, and they want to talk about it."

Sammons Financial Group has about 1,500 employees spread between four cities, with Des Moines being its headquarters and largest location with about 550 employees. Its next-largest office location is Sioux Falls, S.D., with about 450 employees, along with about 70 people in a Chicago office and about 40 in Fargo, N.D. Additionally, about 280 Sammons employees, many of them salespeople covering various territories, work remotely from their homes.

A hallmark structure built into Sammons' culture is a system of culture councils, which the company refers to as "counsels" to emphasize the role that these small groups play in counseling and advising the senior leadership and all employees.

The culture counsels operate in each of Sammons' four office locations, each with between five and 12 people, Dinshaw said.

"Their mission is to engage with all the employees, and communicate, either what the company wants to do or, more importantly, get feedback of what is going on within the organization and be champions of the company culture so you model it," he said.

"A great example is they will go and welcome a new employee that starts here so that they feel at home, and they have somewhere for them to turn to if they have questions," he said. Another big element embedded in Sammons' culture is its leadership series, which is effectively a cultural training on how to look at the organization and what the optimal behaviors are. "So we invest a significant amount of dollars and resources into providing that type of training."

The culture counsel structure has been in place for about 12 years, said Anne Cooper, Sammons' chief human resources officer. "We understood as an organization that we needed to build an infrastructure in support of the culture that we wanted to sustain," she said. Cooper, an industrial/organizational psychologist, previously worked for ING before joining Sammons about six years ago, and has been in her present role for over three years.

Team members identified to be on the counsels serve for 18-month terms, representing a cross section of employees from all levels and locations of the company. "Another thing I like about our counsels is that they represent our out-of-office workers, which is about 25% of our workforce," she said.

An important element of the counsels is that each has an adviser from the company's organizational development team that works with each group. Also, each counsel has a reporting relationship to a site leader. "It's a good two-way conduit, and it also helps us to see if there might be a misfire in the culture," she said.

For the past five years, the company has also conducted an annual engagement poll of its employees called the Voice of Sammons Survey. For the past several years, Sammons has maintained a place in the top quartile of engagement levels for companies in the insurance industry as well among companies its size overall. In its most recent survey, 95% of employees participated, putting Sammons in the top decile for participation.

"We're pretty proud of our strong engagement survey, and that our employees want to give us that feedback," Cooper said. "They understand that if they give us their point of view, leadership is going to want to take action."

Sammons' survey provider, Quantum Workplace in Omaha, has also conducted exit surveys for Sammons for nearly a decade. "We can look at any kind of connection to engagement as people are leaving," Cooper said. "What we've found through those exit surveys is that people are leaving for reasons I would call positive — they are going back to school, or the family is moving, or the individual is looking for a different opportunity in the industry."

The voluntary turnover rate from the company averaged about 7.5% in 2017 and 2018, and last year was just 6%, despite the low unemployment rate that has made it a job seekers' market. The average turnover rate for banking/finance positions is currently about 17%, according to Cooper, and about 12% among insurance companies.

Overall, the stabilizing environment of the company's culture enables the organization to weather significant changes such as disruptive new digital technologies and new business strategies, she said. "Even through big changes, employees aren't rattled."

Sammons has participated in GlassDoor for several years, and two years ago had enough employee surveys to be ranked for the first time, and then reached the No. 5 ranking late last year.

"I think it's more a sign or outcome of our culture, because it's anonymous feedback that they're giving," Cooper said. "It's been a nice demonstration about the power of our culture. It's pretty powerful when it comes to attracting talent and as a point of pride for our employees to see that ranking."
New headquarters building to be completed late this year
Currently, Sammons Financial Group's 550 employees in West Des Moines are located across three different buildings, but that will change late this year when the company moves into its new headquarters, which is under construction at 8300 Mills Civic Parkway.
The $65 million project is on track to be completed in the fourth quarter, said Esfand Dinshaw, Sammons' CEO. That remains true despite the current coronavirus emergency, he said in an early April update.

"We're really excited about it," he said. "It's really going to help the culture even more to get everybody into one place, so that the employees get to know each other better and know what other parts of the organization are doing."

The six-story, 230,000-square-foot building will be owned by one of Sammons' insurance companies, Midland National Life, and will replace three facilities that the company currently leases on Westown Parkway. The developer for the project is Dallas-based KDC, and the Weitz Co. is the general contractor. The building was designed jointly by HKS Architects, a global firm, and West Des Moines-based SVPA Architects.

Sammons Financial Group includes under its umbrella Midland National Life Insurance Co., North American Company for Life and Health Insurance, and Sammons Institutional Group, which specialize in life insurance, annuity and retirement planning products. In addition to West Des Moines, Sammons has offices in Sioux Falls, S.D., Fargo, N.D., and Chicago.

"So in addition to being in four different locations, which causes some complexity, we're really in four different businesses," Dinshaw said. Those include an individual life insurance business, an independent annuity group that sells annuities through independent agents, an institutional group that sells annuity and nonannuity financial products to banks and brokers, and a corporate markets group that sells single premium life insurance to banks and credit unions.

"Clearly, if you look at the demographics of the country, the fastest-growing sectors are the retirement and preparing-for-retirement spaces," he said. "The number of people in that space is growing, and the wealth in that space is growing."

With room for 800 employees when it's completed, the new headquarters was planned to accommodate near-term employee growth, Dinshaw said. "But if we need more than that, we have the option to build a whole other section to it, so there is a large amount of space that can be added if we want it."
Facebook Notice for EU! You need to login to view and post FB Comments!