Ballet Des Moines to create arts, education campus in Kaleidoscope space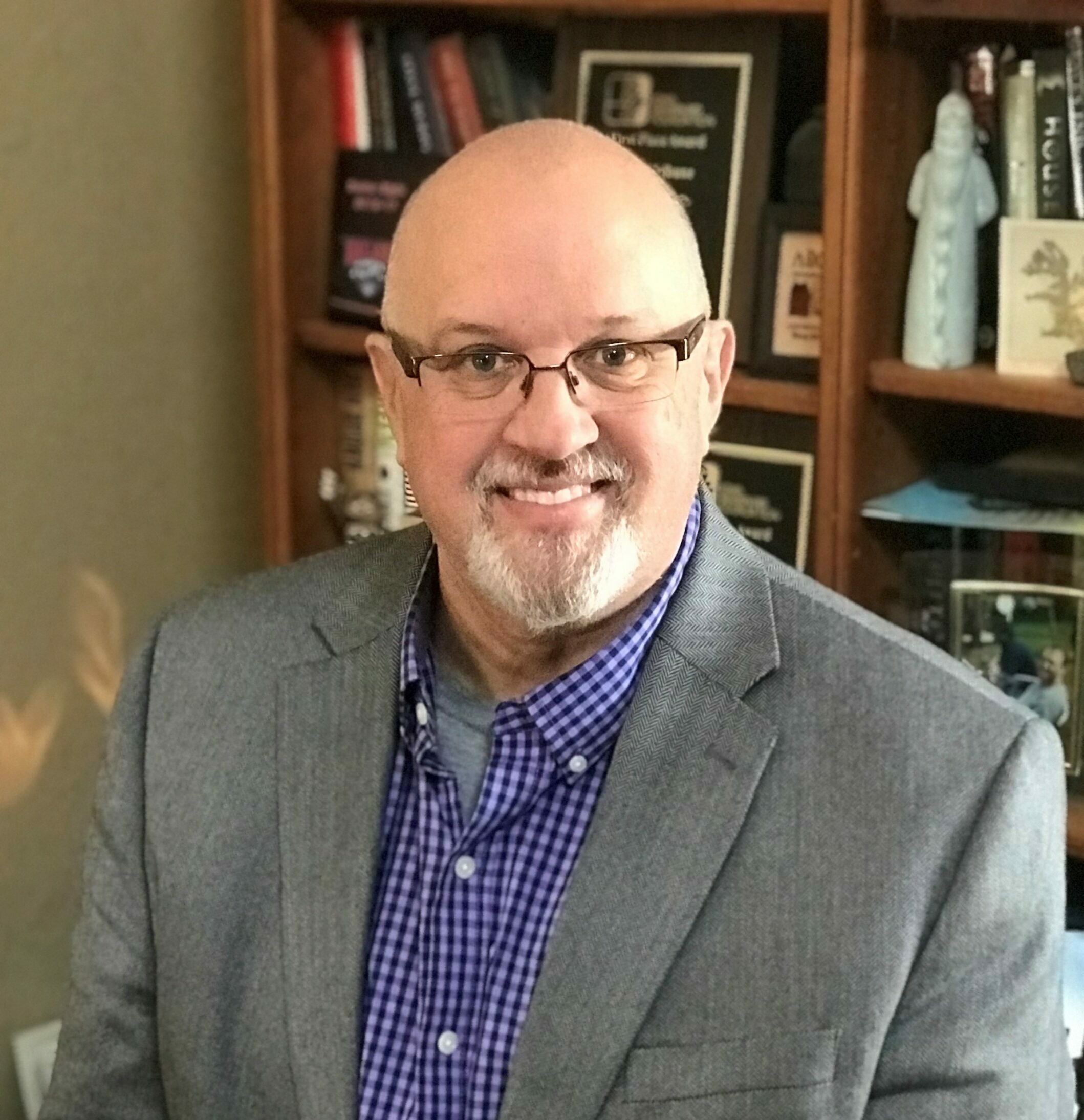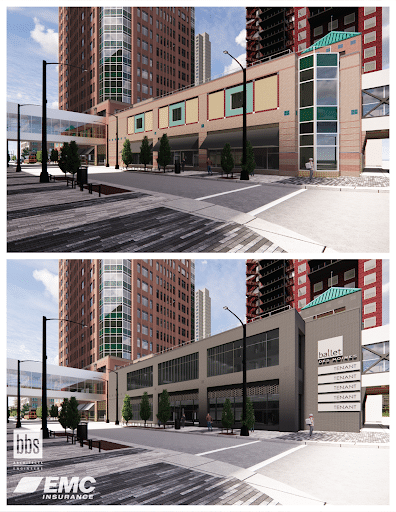 A hub for arts and education will open in space that has been vacant for several years in the Kaleidoscope in downtown Des Moines, representatives of EMC Insurance Companies and Ballet Des Moines announced today.
The Ballet Des Moines Central Campus for Arts and Education is expected to open in early 2024. It will serve as a physical and virtual space with shared resources to connect and collaborate, representatives of the project said during a news conference this morning at the site.
The nearly 9,000-square-foot space, which once included a Burger King restaurant which vacated the space in 2019, faces Walnut Street on the first floor at 655 Walnut St. It will offer space for pop-up performances, professional development workshops, and low-cost rentals for other nonprofits, a news release stated.
"The space will be a new permanent home for the Ballet's programs and a hub for learning and collaboration across disciplines and communities," said Blaire Massa, CEO of Ballet Des Moines, during the news conference. "The new space will serve as a shared community asset for nonprofits, educators, artists and community leaders who share our commitment to improving outcomes and quality of life across the region."
Massa said the location in downtown Des Moines will create opportunities for residents to engage with art everyday.
Ballet Des Moines will launch a $2.5 million capital campaign to help fund renovations of the space, which will include a larger studio theater, a small studio, storage for costumes and sets, office space, restrooms and showers. It will double the space Ballet Des Moines currently has and allow for more professional dancers to join the company, Massa said.
Beth Nigut, executive vice president at EMC, which owns the building, said the project will help revitalize the neighborhood.
"There has been a lot of discussion in recent years about how to ensure the creative community is present because that helps ensure the vibrancy of and economies of cities," she said during the news conference. "The ballet is an important contributor to central Iowa's rich arts and cultural offerings, and today's news put Ballet Des Moines in the very heart of downtown in a highly visible location."
As the news conference was being held, demolition of the Hub Tower continued a block away, where a 33-story mixed-use tower is planned for the site.
Nigut said the building will get a new facade with new paint and larger, energy-efficient windows, and new signage at the corner of Sixth Avenue and Walnut Street listing the tenants inside. It is expected to be done by the end of the year, she said.
In addition to the capital campaign, the project received a boost with a $100,000 grant from the Community Foundation of Greater Des Moines and a $85,000 grant from Bravo Greater Des Moines.
Sally Dix, executive director of Bravo, said the new Ballet Des Moines campus strengthens opportunities for creative collaboration.
"By removing barriers to access and inclusion, the space will embody what Ballet Des Moines stands for and bring important visibility to the broader role of arts and culture in advancing artistic, economic and social objectives across the region," Dix said. "This is an exciting step … that advances the region's expectation that arts, culture and heritage are integral to our community's success."
Kristi Knous, president of the Community Foundation, said the campus will help meet the community's goal of having a thriving, vibrant arts and culture scene to enhance quality of life.
"Arts are central to catalyzing communities in a way that is transformative, not only for the place but for the people," she said.
Tiffany Tauschek, president and CEO of the Greater Des Moines Partnership, said the Ballet Des Moines campus is the latest example of the community's commitment to arts and culture, and will benefit the community and region.
She said the project fits with the Partnership's Downtown Future Forward Vision Plan and Action Plan.
"The plan calls for creating connections through places and people," she said. "This campus supports that vision and helps ensure our downtown and entire region continues to be a destination for inclusive opportunities."
Massa said the Ballet is excited to be part of a conversation of how downtown space is used at a time when how downtown is used is evolving.
"Ballet Des Moines has looked at a number of locations over the past 10 years," she said. "From the very beginning, the conversation with EMC was different. Not only was EMC looking at this as an opportunity to invest in the community at large, we were also in a conversation about downtown spaces and what is changing in the world around downtown spaces, around residents, around employees, how often they're here, what will keep them here … the conversations are extremely exciting about how Des Moines can potentially be a leader in finding pathways to transform downtown spaces that have been empty for a decade, or what we can do to not just attract a tenant but attract something that will change the feel … of downtown."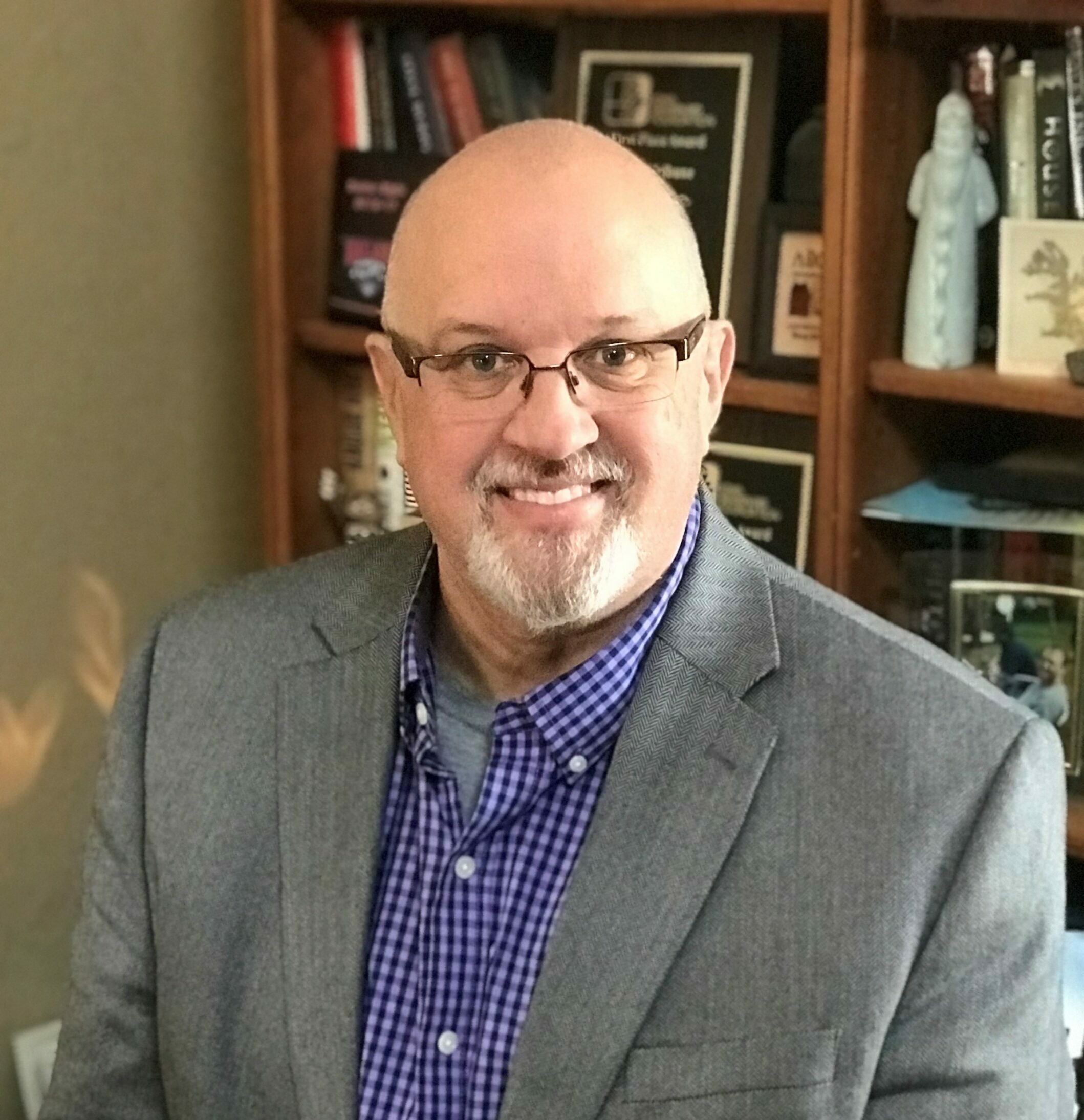 Michael Crumb is a senior staff writer at Business Record. He covers economic development, transportation, energy & environment, culture, sales & marketing.
Email the writer