Business Council report emphasizes need to attract more people and demonstrate Iowa is a welcoming and inclusive state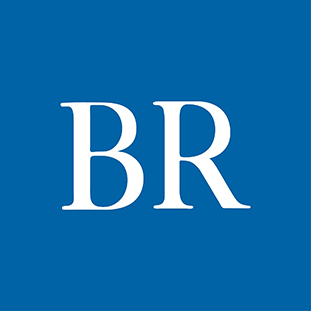 Iowa's population growth continues to lag behind the rest of the country, further stressing an already challenged labor force that is facing ongoing shortages, according to the Iowa Business Council's annual Competitive Dashboard released Thursday.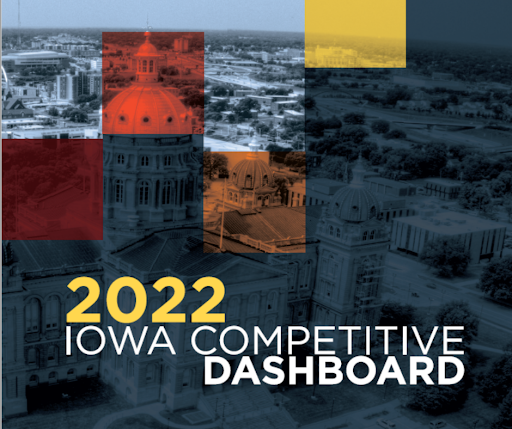 The dashboard measures the state's standing nationally in five categories: economic growth, workforce and education, governance, health and wellness, and demographics and diversity. Each category is scored to show whether Iowa is underperforming, competitive with or outperforming other states. It is intended to be a tool that can be used by state and local elected officials for policymaking and for planning by business leaders.
The Iowa Business Council is a nonpartisan organization made up of 22 members who are the leaders of some of the state's largest companies. It works to promote the state's economy through leadership, research and advocacy.
The report released Thursday does not take into account the tax reform bill signed into law this week by Gov. Kim Reynolds, which creates a flat 3.9% individual income tax rate, eliminates taxes on retirement income and lowers the state's corporate tax rate.
Restructuring the state's tax system will make Iowa more competitive, creating an environment for future growth, IBC leaders said.
Iowa ranked 38th in the country in both individual income tax and corporate tax rates in 2021. That is an improvement from 2020 when Iowa ranked 40th and 46th in the nation, respectively. Reynolds has said Iowa's new flat individual income tax will place Iowa at No. 4 in the country.
Joe Murphy, executive director of the Business Council, said the effect of the new tax law won't be seen immediately as it will be a gradual decrease. He said Iowa will also continue to compete with other states that are considering similar tax reform measures.
"We expect that first phase to be in place next year, so we would expect to see a marginal increase in our competitiveness in year one and each subsequent year thereafter see more and more competitiveness," he said. "We're very optimistic, but it's nuanced. It doesn't happen all at once."
In other findings, the report identified areas for growth and improvement, specifically in the demographics and diversity category.
IBC leaders said the results should be a cause for concern for state leaders as Iowa's population growth continues to be stagnant, growing at just 1% over the past five years, ranking it 28th in the country. Iowa ranked 30th in the nation last year in net migration with 3,911 more people moving into the state than leaving. That compares with a negative net migration of 2,348 in 2020, the report showed.
While Iowa remains in the top 10 for its labor force participation, its workforce is down about 76,000 people from pre-pandemic levels, making the labor shortage the most acute in recent memory.
"We were in the midst of a very critical workforce shortage before the pandemic, and many of us didn't think it was possible to get worse, but it is much worse," Murphy said.
While the state's labor force participation appears high compared with the rest of the country, it's low for Iowa compared with previous years.
"We need to be doing everything we can to be recruiting more people back into the workforce, not only from within Iowa but bringing people in and taking advantage of every opportunity that we can," he said.
Murphy said part of that effort is working to ensure that Iowa is a diverse state and a welcoming and inclusive place for everyone.
He said some actions on social issues taken at the state level "do not help us in that effort."
"So our role as the Iowa Business Council is to continue to talk about all the great things going on in our state to have the best opportunities possible for everybody to share that we are trying to be as welcoming and inclusive as possible and when appropriate push back against policies that do not fit within that mindset," Murphy said.
The Legislature passed a bill this week that would ban transgender girls from participating in sports. The measure was signed into law Thursday by Reynolds. Murphy said time will tell whether it affects the state's ability to attract new companies and workers.
Tim Yaggie, chairman of the Iowa Business Council, said it's important to make new workers coming to Iowa feel welcomed. He said diversity, equity and inclusion are regular topics at Business Council meetings.
"The opportunity for us is we need to attract more people to the state, and by definition when you attract young people they're going to be more diverse," he said. "We need people who can view Iowa as an opportunity, but once they get here, they feel included. They feel welcomed. They feel like they belong."
While some issues at the state level are more emotional, Yaggi said, it's important that those do not detract from the effort to make sure Iowa is viewed as a welcoming state.
The report showed that 17.3% of Iowa's population was ethnically diverse in 2021, compared with 14.9% in 2020. Despite the increase, Iowa still ranked 45th in the nation in diversity.
In other findings:
The number of high schools that offered work-based training increased to 329 last year, from 121 in 2020

The percentage of people who received training after high school increased to 60.2%, from 57.6% the year before.

Yaggi and Murphy also addressed possible effects the Russian invasion in Ukraine could have on Iowa's economy.

"From the perspective of a manufacturer, we would look at whether inflation will be exacerbated, which could be the case, or what raw materials could be affected," Yaggi said. "We would be concerned about things like aluminum supply because Russia is a source of aluminum billet."

Murphy said while there will likely be an effect on raw materials and inputs used by Iowa manufacturers, it's difficult to speculate on the magnitude of that effect.

"It's something every one of our companies is watching and something that gives us great concern, not only from an economic standpoint but from a humanitarian standpoint as well," Murphy said.

Image submitted by the Iowa Business Council
Facebook Notice for EU! You need to login to view and post FB Comments!