Business leaders list tax reform as top accomplishment during 2022 session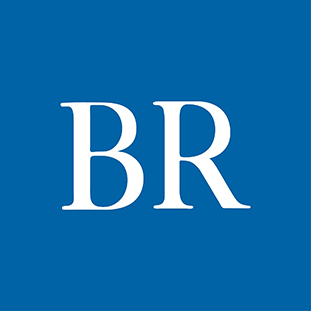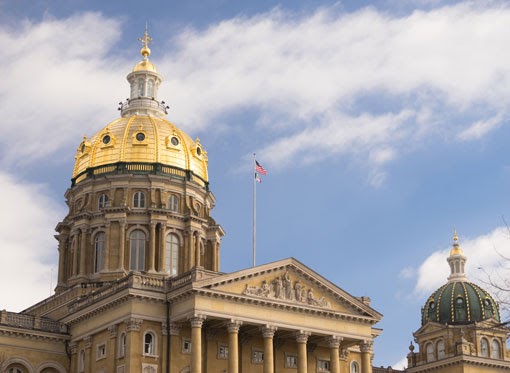 As the 2022 legislative session gaveled out this week, business leaders were touting the accomplishments they say will make Iowa a more attractive place to live, work, play and do business.
This year's session came to an end early Wednesday morning, and we wanted to take a look at those things that were approved by lawmakers that could directly affect the state's business community.
A bill that would lower the personal income tax and make it a flat rate, and would lower the state's corporate tax rate, was touted by business leaders as a big win coming out of the 2022 session.
There was another tax reform measure that equalized the tax structure between banks and credit unions, and formalized a practice already in place in how different operations within food manufacturers are taxed.
There were also strides made on some workforce issues.
Business leaders say a bill that
reformed the state's unemployment system
will help get people back to work faster at a time when the state is facing a labor shortage. The bill reduced the number of weeks someone can collect unemployment benefits from 26 to 16. A reporting mechanism for work-based learning programs, and a training program for work-based learning program administrators were also approved this year.
There were two child care bills that passed that, while not everyone agreed on their benefits, business leaders said will help make child care more accessible.

We spoke with

Joe Murphy

(top photo), executive director of the Iowa Business Council,

J.D. Davis

(middle photo), vice president of public policy for the Iowa Association of Business and Industry, and

Dustin Miller

(bottom photo), executive director of the Iowa Chamber Alliance, to get their takeaways from the 2022 session.
Unanimously, they listed the
personal income tax and corporate tax reform
measure as the No.1 accomplishment during the session that will help attract companies — and people — to Iowa and retain those who are already here.
"We're going to have one of the lowest rates in the country … and that just levels the playing field when you're trying to compete with places that might be low tax plus have other amenities like oceans, mountains, weather, things like that," Miller said.
Here's some of what Miller and the others had to say about taxes and other issues coming out of the 2022 session.
Taxes
Murphy: Setting us up for a path toward a flat corporate tax rate is significant. And on the individual side, going to a flat tax as well will really help us as we try to expand our workforce development and expand opportunities for Iowans throughout the state.
Davis: That it's going to be a flat tax and very predictable is going to be a great enhancement as it becomes enacted. Many ABI members on their business side are set up as a pass-through organization so their profit is coming as personal income, so they'll be going down that track of reduction on the personal income tax side. Many of our members are also having store employee stock ownership programs, so that's a great piece in there makes businesses more attractive for people to plan a long-term career if they know how their retirement is going to be treated when they get out and they're not going to have any taxes on the capital gains of those shares of the companies they're going to hold. On the corporate tax side, getting to a flat tax is a very good idea. And then the elimination of taxes on retirement, we really like the idea of how that is going to treat employees as they retire and we think they'll more likely stay in communities, and that will be helpful.
The other tax bill
Davis: It took care of problems we needed to iron out in certain industries. There was a tax equity issue in the tax levels between banks and credit unions. They're in the same marketplace serving the same folks, and they had a different tax burden. That was addressed by the reduction of the franchise tax to get parity there to bring banks and credit in line with one another. They figured out how to solve that by a rate adjustment for the banks. There was also an administrative rule that tried to clarify what had been years and years of interpretation for companies in the business of manufacturing foods for human consumption. Not everything in that stream goes to people; sometimes it's alcohol, or oil or animal feed. Once that rule got on paper, everyone believed it would increase taxes on companies and expose more of their operations to taxation that was not taxed. So the Legislature and revenue department worked together to get it into legislation so that we understand what taxes are for these consumable foods and it gives a great deal of stability to the law for the people in that business.
Unemployment
Davis: It was highlighted by the governor converting federal COVID relief dollars into 18 new positions at Workforce Development to help people who find themselves newly unemployed and get them caseworkers in that first week and get them back in the workforce. That was complemented by what she proposed and the Legislature approved as far as unemployment reform with shortening up the time frame for the period of unemployment, which helped shore up the unemployment trust fund. This really takes care of that overhanging threat of any of the events in the future and any economic downturns putting pressure on the fund and employers.
Work-based learning
Murphy: [The Legislature] adopted requirements for school districts to report work-based learning opportunities within their district. They're finally going to collect that data at the Department of Education so we have a better holistic idea of what's going on throughout our state. They also provided a pathway for individuals to become certified as work-based learning supervisors. So that's a really good thing, I think, for the state. It's a really great step forward on broader workplace learning policies that I think will be very beneficial not only soon but sets a great foundation for growth as well.
Davis: This is where employers and school districts work together on workforce opportunities for high school credit. One of the bottlenecks was that we relied heavily on school personnel to oversee these programs, and that can really stress staff. We couldn't just use somebody in the workforce to administer these programs, so there's a training component over two years for anybody that could be identified as one of these facilitators. The program existed and is working well, but we wanted to make this change so that if it's a personnel issue that's keeping this program from being stood up, they can happen.
Future Ready Iowa
Murphy: They expanded eligibility for the Last Dollar Scholarship Program to include part-time students, which I think is a really good opportunity for people who are maybe working full time and going to school part time to take advantage of a scholarship opportunity that the state is putting money into to help enhance and upskill our workforce.
Child care
Murphy: The fact child care continues to be a barrier for so many people, having a bill that provides more flexibility and options to providers on ratios so they can expand their workforce a little bit, and then giving them the option to hire and have a 16-year-old supervise as well, I think anytime we can provide flexibility for these centers that are just starving for something that is good and affordable. I know some groups disagree with that policy concept, but I think we were at a point where we needed to get creative and figure something out, and we were happy to see that go through. I think this will be a broad policy initiative for the state for the foreseeable future and I'm really hopeful that we will continue to have conversations and that the Legislature will be thoughtful in how they address this problem.
Miller: Child care is very similar to the talent attraction piece. It's very easy to get myopic and look at one single little thing that gets changed rather than the holistic scope. We've been pushing the Statehouse to move child care away from a human services viewpoint to a workforce issue. It has to be a multipronged approach.
Placemaking
Miller: Our folks are really excited about the governor using $100 million of ARPA [American Rescue Plan Act] funds for Destination Iowa because one thing you'll hear from us repeatedly is to get workforce you have to make attractive communities where people want to work, live and play, and more effort can be done there.
Looking ahead to 2023
Davis: We schedule a series of listening posts where we go out and do a legislative roundtable and talk about what got done this year, but we turn the conversation very quickly to what we are hearing, what do you need? Then in August we take it through the five issue committees that have experts that are ABI members and they put it in front of our board of directors and that board decides how we move forward. So we're looking for input from members. But we can predict we haven't solved all the workforce issues. With the speed with which some of the tax bill was considered this year, it's going to have people coming back and revisiting some of the tax issues that have been worked on. And there will be environmental issues.
Murphy: I think in broad terms the state needs to continue to look at population growth as a critical need area for policymaking so we continue to be a welcoming and inclusive place for all people, and then thinking creatively and deliberately and strategically on what are policies we can put into place that will attract people to Iowa. How can we get more people to stay here, but more importantly to move to Iowa. That's going to be a key focus for us moving into the summer and fall, and that tails right into our broader workforce development strategies and areas of focus.
Miller: We had some wins on workforce this year but that will continue to be a challenge for us. We're going to see more of a push on housing and child care. The talent attraction piece is the No. 1 issue. When you poll our members now, supply chain creeps up there, but they're still not finding folks and it's such an exacerbated problem. It's low, medium, high skill. It's everybody on desk and that's something we're going to work on. When you're talking about what makes somebody decide to move to a community or stay in that community, it comes to child care, student debt and housing, and are there ways to incentive people to have that connection and target specific sectors that are important to us, target specific employee types and the levels they're in. And it will also be the placemaking and community attraction side of things. Those will be our primary efforts moving forward.
Facebook Notice for EU! You need to login to view and post FB Comments!