Business leaders look for lawmakers to address workforce priorities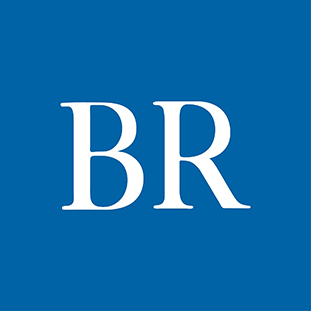 As Iowa lawmakers convened this week, some of the state's top business groups are closely watching after revealing their priorities in the weeks leading up to this year's legislative session.
The Iowa Association of Business and Industry, the Iowa Business Council, the Technology Association of Iowa and the Greater Des Moines Partnership all released their priorities ahead of the start of this year's session.
For each group, leaders say their legislative priorities will help build Iowa's workforce and make the state more competitive.
"When you look at them, they are all areas in which we are elevating our competitiveness to create jobs and opportunities for Iowans and to provide opportunities for Iowa businesses to expand," said Iowa Business Council Executive Director Joe Murphy in announcing his group's legislative priorities for 2023.
The Iowa Business Council listed competitive tax policy, mental health, tort reform and workforce initiatives when it released its priorities last month.
Iowa ABI listed workforce, tort reform, property tax reform and reduction, and regulatory reform as its priorities for 2023.
The Greater Des Moines Partnership held a breakfast event on Dec. 13 where it released its priorities for this year's session.
The Partnership's priorities include workforce readiness, regulatory reform, child care, housing, placemaking and the Des Moines International Airport improvement project.
Andrea Woodard, senior vice president of government relations and public policy at the Partnership, said before the Dec. 13 event that the Legislature already does a lot to address the issue of workforce, and that the Partnership is looking not only for support for existing programs, but funding for new ones, too.
"The Partnership has a number of initiatives that focus on the retention and recruitment of talent, and I think it's also showcasing the programs and initiatives that we have here to our lawmakers to show them, perhaps, whether it's ideas that could be supported through policy and funding," she said.
Woodard said the Partnership is looking for lawmakers to find creative ways to address the state's workforce issues.
The Partnership will also push for programs to address the state's housing challenge, and seek regulatory reform, she said.
Woodard also said placemaking will be a top priority for the Partnership in 2023, as will continued support for the Des Moines International Airport improvement plan.
"This is our opportunity to continue to elevate the need of this project and the urgency for it," she said. "The issue and need for space isn't going away.
And the dollars that have been appropriated have deadlines, so funding that gap is increasingly more important in order to complete the project."
Brian Waller, president of the Technology Association of Iowa, said in a release announcing the group's legislative priorities that TAI is "eager to build on our policy positions and have identified key areas of focus centered on data privacy and cybersecurity."
The organization's priorities for the 2023 session include connectivity, cybersecurity, data privacy, business growth and state and federal funds.
"We will also actively support legislation that advances talent development, computer science education, innovation, and making Iowa a more inclusive and equitable place to build technology careers," Waller said in the release ahead of the session's start.
Facebook Notice for EU! You need to login to view and post FB Comments!