Business Record Hiring: Advertising account executive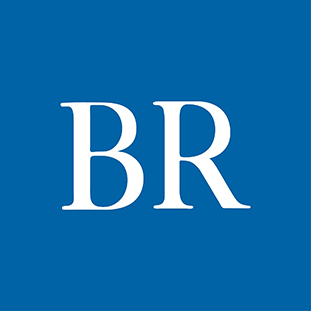 Company: Business Publications Corporation – Business Record
Position: Advertising Account Executive
Des Moines
Job Status: Full-time
How to apply: Click here to apply
Primary Role:
Business Record is hiring an account executive to join our sophisticated and seasoned sales staff to maintain a well established territory. We are looking for a goal-oriented, self-starter who has strong sales and marketing experience, and concrete communication and relationship building skills. Candidates will be charged with skillfully representing our products by developing strategic advertising campaigns tailored to Des Moines' most influential audiences. Responsibilities include prospecting and developing new advertising relationships. Listening to and understanding client needs in order to best help them reach their goals. Maintaining and growing existing client relationships. Meeting goals, deadlines and quality standards.
How to apply:
Please submit a resume via the Business Record hiring portal at www.businessrecord.com/hiring. Sara Brown Director of Advertising is the main point of contact for the Business Record and any questions can be sent to sarabrown@bpcdm.com.
Essential Job Functions:
– Sell advertising for newspaper, digital and magazine products using outside sales skills, while providing exceptional customer service to external customers to support the sales and marketing goals of the company.
– Meet or exceed individual and company sales goals
– Exhibit strong teamwork attitude to meet or exceed the overall division team goal.
– Provide exceptional customer service to internal departments: ensure advertising materials meet established deadlines, credit policies are enforced and ideas are shared with appropriate departments.
– Demonstrate time management skills
– Attend networking events as appropriate.
– Prospect and Develop new business relationships.
– Prepare and present proposals.
– Manage clients and territory effectively, including contracts, necessary documents, and CRM updates, collections, etc.
– Manage deadlines.
– Attend training and educational sessions as requested.
– Other duties as assigned by manager.
General Expectations:
– Communication Skills/Presentations Skills: Must present ideas effectively to individuals or groups, and be able to express written ideas clearly in memo or letters that have appropriate organization and structure adjusted to the audience.
– Initiative-Self-starter: Must be proactive in finding ways to achieve goals with minimal guidance.
– Integrity: High social, ethical and organizational conduct in internal and external business activities; displaying loyalty to Business Publications Corporation.
– Judgment/Problem Solving: Must develop alternative courses of action based on resources and constraints.
– Leadership: Must be a role model for peers; helping others see and feel how things can be better.
– Market/Customer Knowledge: Must demonstrate knowledge of your customers and our competition in both formal (sales meetings) and informal (day-to-day) settings.
– Persistence/Persuasiveness: Must stay with a plan of action until the desired objective is achieved or is no longer reasonably attainable; gain acceptance of an idea from prospects and clients.
– Planning/Strategic Thinking: Must establish a course of action to accomplish a long-range goal or vision.
Education:
High school diploma acceptable. Advanced degree desirable.
Experience and skills:
5+ Years in sales or customer service roles. Advertising media or agency experience is a plus. Computer knowledge of PC system, including proficient use of basic Microsoft Office applications such as Excel, Word and PowerPoint. Microsoft Outlook skills necessary. Must be a self-managed professional with exemplary organizational and time management skills. Basic math skills are necessary. Ability to meet deadlines necessary. Strong phone skills and attention to customer service is a must.
Physical demands:
Local travel is required. Must have access to reliable transportation and proof of auto insurance. Exposure to weather elements such as wind, rain, snow and sun likely. Manual coordination is required to operate computer, phones, cell phones and other business equipment. Ability to hear, see, feel and reach.
Working conditions:
Work will be performed indoors and outdoors. You may experience temperature changes. Office environment is well lit. Noise level is that of a typical office environment.
Work/Others:
Must be able to work alone and within a team environment. Must maintain direct contact with customers, clients, co-workers, and the public. Must be courteous, friendly, and helpful. Must maintain professional demeanor in the presence of adverse circumstances.
Benefits:
– Four weeks' paid time off, with increases over time.
– Flexible work day arrangements.
– Profit sharing.
– Free downtown parking.
– Group life, short-term and long-term disability coverage.
– Group medical insurance.
– Group dental insurance.
– 401(k) plan access w/match.
About BPC:
Business Publications is a locally owned publishing company located in the Depot on 4th, 100 4th St. Des Moines. We have three divisions: Business Record, dsm Magazine and WriteBrain. We produce the Business Record, Book of Lists, dsm Magazine, ia magazine, content marketing strategy, books, custom content and many other custom publications throughout Greater Des Moines and the state of Iowa.
Facebook Notice for EU! You need to login to view and post FB Comments!