Business Record honors the Dentons Davis Brown Human Resources Professional of the Year
Jennifer Bryant, executive vice president and chief human resources officer, American Equity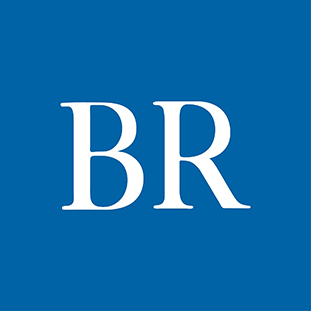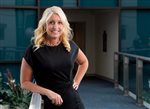 Jennifer Bryant learned to answer the home phone in a professional manner early on — from about age 6. It was all part of growing up in a family-owned business, which was "the most important part of my education," she says.
Bryant, who has nearly a quarter-century of HR experience on her resume, firmly believes that human resources professionals must understand the business model of the industry that their company operates within and the strategies driving it.
Currently executive vice president and chief human resources officer of American Equity Investment Life Insurance Co., Bryant was recently named the Dentons Davis Brown Human Resources Professional of the Year by the Business Record. Before joining American Equity in 2016, she held HR leadership roles with Bankers Trust, Aviva USA and Wells Fargo Home and Consumer Finance.
The award, launched by the Business Record in 2020, is designed to highlight an outstanding HR professional from Central Iowa for their professional accomplishments and community engagement.
Bryant has worked across a broad spectrum of Greater Des Moines' financial services industry, beginning as a human resources associate at Wells Fargo Home Mortgage in 1998.
"Everywhere I've been, we've had a slightly different people strategy because the business strategy was different," she said. "So you just can't come in and overlay the exact same thing for every business. I still believe, after 25 years, if [company leaders] work hard enough that everyone should love their job. I believe that's the end goal, because you're going to do better and have more fun and you're going to be healthier."
One testament of Bryant's excellence and commitment to creating and nurturing an engaged workforce is American Equity's continuing recognition as a "Top Workplace" for 10 consecutive years.
"From the earliest days of my experience with Jennifer, it was very apparent that we had hired a superior human resource professional," wrote John Matovina, a board member of American Equity who was the company's CEO when Bryant was hired in 2016. "She quickly gained the respect of her peers on the executive leadership team and set about transforming our human resources department and function into a best in class operation."
Bryant didn't decide on human resources as a career until she began working in one of her first jobs, as an office manager at an industrial air conditioning company.
"I kept getting the HR questions and they were just super-intuitive to me," Bryant recalled. "Someone would come to me and sit down and say, 'I'm so frustrated because this guy won't do this.' It was very intuitive to me that maybe they should sit down with him and say, 'You know, this isn't working and what can we do about it?'"
Among her community leadership roles, Bryant has served on the board of Greater Des Moines Habitat for Humanity and is currently on the board of the Greater Des Moines Botanical Garden. She is also a member of Des Moines Financial Executive Women.
She has a master's degree in industrial relations from Iowa State University and a bachelor's degree in liberal arts and psychology from the University of Iowa.
Over the past two years at American Equity, Bryant has led a significant talent acquisition and development initiative for the company, which has included bringing on more than 170 additional employees since January.
She has also developed clear messaging as the company has moved forward in a transformative new strategic direction and led the charge on introducing an internal communications campaign built around five cultural beliefs. She was nominated by American Equity's president and CEO, Anant Bhalla.
"As you can imagine, working remotely for almost a year and a half is not an easy task," Bhalla wrote in nominating Bryant.
"Our company swiftly pivoted in March of 2020, and we have operated remotely since. Jennifer's strong sense of purposeful leadership has not only helped the company stay focused, but we have experienced tremendous growth, increasing our operating income from $120 million to $550 million. This is an incredible accomplishment and one that would not have happened without communicating clear objectives within my executive team and across the company."
We caught up with Bryant.
What are the biggest shifts you've observed in how COVID has changed the workplace?
COVID was obviously not a good thing from a humanities standpoint, but from a workplace-only standpoint, it really opened up our business to different creative talent sourcing. So it really opened up the world for us because once we knew we could do the remote thing, we could source talent in different places. We're still West Des Moines-based; we're not going to change that. But when you're really having trouble hiring a high skill set and you can have them work remotely from somewhere else, that really opens up your talent pool. So that's been a positive.
I also think there's a positive in [increasing] people's understanding of what we can do. I've always felt that people self-limit. The fact that we transitioned to working from home and that we kept our productivity up, it really makes it hard to say that we can't do something.
In the negative, I do think that people are struggling with it, now that work is so integrated with home. How do I make work as meaningful as the rest of my life; how do I stay connected with people? It's hard when some of the value I used to get from being in the office was leaning up against someone's desk on a Friday afternoon and getting to know them better. So we're trying to create those moments over Zoom.
What has American Equity accomplished in DEI efforts?
We have increased our diversity this year, No. 1, because COVID opened up a broader talent pool. But we also learned to speak to people differently in how we are marketing our company to our candidates — how well do we tell the story that we are inclusive, we are kind, and we do want you here? It was a really purposeful culture move — we challenged ourselves on it, and we had really good results. When we surveyed [team members], people are open to different perspectives and people, and that's the first thing for diversity.
How has work-life balance been for you personally as a female executive?
I view [work-life balance] as an action, not a noun. It's definitely an action every day. Someday I would love to have my kids interviewed about this topic and what they've experienced. We don't talk about it a lot, but for me it was definitely moments that counted. I really, really worked on that. I bet my kids would say that I took way too many phone calls while driving them around, but I guess they would also say that they learned to be stronger from me. Just soldier on and whatever is going on, you figure out how to disengage from it and still be Mom. So when I get a chance to speak on this topic, especially to women, I say: Work hard, but pick those few boundaries that are just absolute.
Tell me about your family.
I have a daughter in college. She'll graduate this year from the University of Iowa and she's pre-med so she's studying for the MCAT. Then I have a junior in high school at Valley.
When our youngest was 3, we reached a point where we said, "Oh, my gosh, all we're doing is bathing and feeding these kids and putting them to bed and yelling at them in the mornings and getting them off to day care — something has to change." So my husband became a stay-at-home dad. He's about ready to go back to work now, now that our youngest is driving.
What else is on your mind that I should have asked you about?
In each organization I have had a great sponsor or mentor. At Wells Fargo it was Julie White, the head of HR, who told me to go for it in a job that I didn't think I could do. She really pushed me out of my comfort zone. At Aviva it was Kathy Bauer, who pushed me way out of my comfort zone and brought me into meetings I shouldn't have been in just to expose me to [bigger responsibilities]. I never wanted the bigger job, but I had people who pushed me, and then I loved the next job when I got it.
I think we take this for granted because the kids coming out of college are so self-assured, but it doesn't mean we don't need to tell them that their ideas are good and give them feedback, positive and negative.
Facebook Notice for EU! You need to login to view and post FB Comments!