Business-related legal trends to watch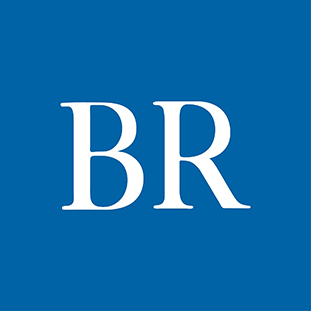 The Business Record reached out to five Des Moines-area attorneys and asked them to take a few minutes to answer two questions about business-related legal trends and issues.
The attorneys are:
John Fatino, a member attorney at Whitfield & Eddy Law and former executive committee chairperson. He serves as a business adviser for midsize and small businesses that are not publicly traded in matters such as contract negotiation, employment, transportation and real estate.
Blake Hanson, who has practiced law for nine years. He is a shareholder at Bradshaw, Fowler, Proctor & Fairgrave PC. He works in the firm's litigation division.
John Pietila, a business attorney and president of Dentons Davis Brown PC, a full-service firm with offices in Des Moines, West Des Moines and Ames. He practices primarily in the areas of broadband, agribusiness, corporate governance, and mergers and acquisitions.
Coreen Sweeney, who has practiced law for more than 31 years. She is a shareholder at Nyemaster Goode PC, where she is chair of the board of directors.
Marc Ward, who has practiced law for more than 37 years. He is a shareholder at Fredrikson & Byron, where he practices business law. He has extensive experience with banking, mergers and acquisitions, and general corporate matters.
Below are their responses.
What is one legal trend that business leaders should be aware of this year?
Fatino: The hot topic to watch this year is the "caps" bill on trucking liability and medical malpractice that is moving through the Iowa Legislature. The bill has been a fractious one between the bar and various industry groups. The key takeaway is, if successful, would other industry groups follow and seek to obtain like relief from the Iowa Legislature?
Hanson: There has been a recent trend toward universal paid leave. At least two states have already passed legislation related to this type of leave, and there may be interest at the federal level to incorporate some version of permanent paid family leave subject to certain qualified reasons. This is one trend worth monitoring, as business leaders must continue to survey state and federal requirements governing employee leave. Business leaders should ensure that they are following workplace paid time off policies that comply with these requirements.
Pietila: As labor supply contracts, attracting and retaining foreign national talent is an essential part of workforce enhancement plans for growing companies. Companies will need to implement employment-based immigration strategies to improve their ability to attract, integrate and retain foreign national talent.
Sweeney: Driven by the pandemic and enabled by technology, the legal industry has embraced fundamental shifts in the way legal services are being provided. Legal proceedings that once required in-person participation – things like depositions, court hearings, mediations, board meetings and witness interviews – are now regularly conducted virtually. That trend is likely to continue, meaning lawyers can minimize travel time and maximize the time spent practicing law. This creates a new flexibility for lawyers from a broad spectrum of practice areas and increased convenience for our clients, particularly those located outside of Iowa. It also removes geographic borders on our talent pool.
Ward: Business leaders should increase their awareness and the impact of cryptocurrency for conducting business – whether for payments, investments or other uses – and plan ahead for how they intend to engage with cryptocurrencies or other digital assets. As with any emerging legal or business trend, there are numerous opportunities, risks and challenges to consider.
What legal implications should business leaders be thinking about in regard to their environmental, social and governance efforts?
Fatino: Business leaders need to continue to assess their business model as we emerge from the pandemic. Certainly, the answers to these questions prompt further legal issues – e.g., work from home arrangements, wage and hour issues, reduction of space under lease, tax implications arising from the states in which employees are working. Business leaders will face a myriad of legal issues as society attempts to deal with the lessons learned from the pandemic.
Hanson: Business leaders need to verify that any statements or representations made related to ESG are supported by facts. Negative legal implications come into play in situations where companies either neglect ESG considerations entirely or misrepresent information related to ESG efforts. Consumers may monitor representations made by companies to determine if they are accurate. If the statements are inaccurate, the legal system could be utilized to hold companies accountable. Although these lawsuits have primarily centered around publicly traded companies, private companies should also adhere to these best practices to avoid adverse legal outcomes.
Pietila: ESG is a source of risk and opportunity. A number of factors are driving this, including stakeholder activism, consumer awareness, litigation, supply chain issues, ESG risks in finance and M&A transactions, and new laws and regulations on ESG-related issues. The most successful companies will be those able to quickly identify the issues most relevant to their industry and stakeholders, develop strategies to address them, and drive those strategies through a well-designed governance process.
Sweeney: There are many ESG decisions that can toe the line between corporate policy and government regulation, such that it's important for management teams to consult with their attorneys before making any ESG commitments. Companies could face additional disclosure requirements and potential penalties from regulations. They also could be required to respond to surveys related to their ESG policies and efforts, which could potentially impact future business opportunities and reputation. Business leaders need to pay attention and be both proactive and deliberate in their ESG efforts. As investors seek opportunities in companies based on ESG factors, the benefit corporation alternative available under the recently amended Iowa Business Corporation Act may prove to be an attractive option.
Ward: ESG is a broad topic that touches every aspect of business operations. Similarly, the legal implications of ESG matters are broad and varied. Among the legal considerations business leaders should include in these discussions are employment (DE&I, benefits, compensation, development, etc.), privacy, environmental (energy, water usage, carbon, emissions, waste, etc.), governance, supply chain management and commercial contracts, international, regulatory and corporate compliance, transactions, diligence, investor relations, customer engagement and social media, political contributions, and more. The pervasiveness of ESG in business makes it a key strategic and legal consideration for business leaders.
Facebook Notice for EU! You need to login to view and post FB Comments!