Business trends to watch in 2020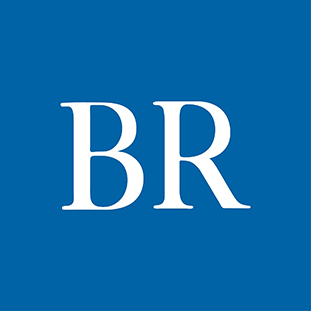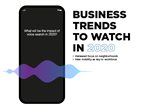 Welcome to 2020. What better way to kick off the new year than by looking ahead at key trends affecting the business community. We asked several leaders to identify a trend in their industry they felt other business leaders should know about. Here's what they had to say.
– Emily Barske, associate editor
The customer finally wins
Dennis L. Markway
CEO, Iron Horse Wealth Management LLC
Absent an 11th-hour stay of execution for the SEC rules, the financial consumer should get a better deal this year, whether that means a better, lower cost share class for funds in your 401(k), better disclosure about conflicts of interest with your financial professional (or better yet, the elimination of conflicts), or better clarity around what you're paying and what you're getting for your money. If you're not seeing changes, push for them. And if that doesn't work, ask again.
With those changes, the tough job of a financial professional gets harder and he or she will need to do more to make less money. So financial professionals might be a little grumpy about that — but tell him to smile; changing the lives of the people you have the opportunity to serve is worth its weight in gold.*
*Not an endorsement or solicitation to buy gold.
Renewed focus on neighborhoods
Joe Cordaro
Principal, Benchmark Real Estate Group
When reflecting on the last 20 to 30 years of city growth, it is clear Des Moines has reason to boast. It seems like a month doesn't pass without reading a headline praising our quality of life, home affordability or business climate. The next phase to continue this success is an urban renewal plan focusing on the support and enhancement of vibrant, inclusive and accessible neighborhoods.
Downtown is truly a marvel. Despite Des Moines being a midsized city, downtown has a huge workforce, a large population of residents, a world-class sculpture garden, and innumerable festivals and events for entertainment options. The success of these attributes demands a new phase in city development. Downtown residents transitioning to a new stage in life — and those attracted to the core but desiring different housing choices — need options. The demand is already there.
It is essential that Des Moines leaders recognize and embrace this trend. As the metro population grows, urban density will reduce traffic demands on the highways, reinvigorate the city's tax base, sustain public schools and provide affordable housing stock. Ensuring that Des Moines has a core and neighborhood network that can support and retain residents through multiple stages of life and at multiple income levels will cement our status as a truly unique and desirable city.
Greater emphasis on movement, function
Philip Blumberg
Executive director, Des Moines University Clinic
Individuals have more health care information available to them than ever before. As patients learn more about their health and continue to take greater ownership, the importance of physical function restoration, maintenance and promotion will become a central focus of their overall health care journey. This is only underscored by the sheer number of baby boomers reaching retirement age, 10,000 per day through 2030. This large segment of the population wants to enjoy active lifestyles, maintain their independence, and use exercise and preventive care to avoid health risks and optimize physical and mental function.
Health care specialists in areas such as physical therapy, physical medicine and rehabilitation, and podiatric medicine will play more prominent and essential roles in helping to manage population health by promoting, enhancing and restoring function for patients. With outcomes-based approaches, goal setting and motivational interviewing, providers will work to further empower patients with knowledge and awareness of the body, proper function, accommodations when function is compromised and injury avoidance, supporting patients on their journey to a healthier life.
Des Moines University Clinic is uniquely positioned to meet this need with its specialists who focus on function, maintenance and injury avoidance. With an integrated multidisciplinary approach, our providers deliver as much health promotion, education and coaching as they do health care. Examples include our running and cycling clinic, women's and pelvic health service, lymphedema care, health promotion and exercise classes taught by our physical therapists, foot and ankle fracture management and recovery, sports injury avoidance and recovery, and bone density and body composition analyses. In most cases, patients don't need referrals from other care providers to receive covered care from these experts, making the benefits of their services even more accessible.
Disinvestment in public education threatens workforce availability
Sen. Claire A. Celsi (D-Des Moines)
Iowa is experiencing a public education disinvestment crisis that is an existential threat to creating the workforce of the future. Every Iowa student needs to obtain the best possible education.
Iowa's universal preschool law has been in place for more than a decade, yet opportunities for children to attend vary greatly from district to district. Thousands of Iowa kids start kindergarten without having attended preschool. Many parents stay out of the workforce because of the antiquated constraints of the current half-day system most districts offer.
We need to invest in a robust and equitable preschool system that ensures each 4-year-old has a reserved spot in a public preschool with a certified teacher.
Iowa's K-12 public school system is under strain after 10 years of underfunding by the Iowa Legislature. The fallout is nothing short of devastating. Class sizes are growing. There aren't enough school counselors to guide students into college or trade programs that would prepare them for future careers. Teachers are burning out and quitting the profession, and there is a shortage of students enrolled in teacher preparation programs.
Our regent universities are suffering from underfunding as well – and it shows. Our national rankings have tanked, professors are leaving with millions of dollars in prized research funding, diversity programs are languishing, and our precious public assets are being privatized and corporatized.
Corporate leaders across the state are unified in their call for more workers. There is a direct connection between educational investment on the front end and a ready labor force. For every dollar invested in public education, we save $7 in future costs for prison, welfare benefits and substance abuse treatment.
The robust workforce we seek is not going to magically appear. Public education is an investment that pays off in the long run.
New mobility as key to workforce
Amanda Wanke
Chief external affairs officer, Des Moines Area Regional Transit Authority (DART)
Three key developments are leading to a new trend in Iowa. We are seeing:
– Consistently low unemployment of 2.6%.
– Low-wage job creation.
– More millennials and older Americans steering away from driving.
With these changes and realities, people are either unable or unwilling to own a car. So, as our metropolitan area grows and more employees are needed, how are they going to get to work? The answer, and new trend, lies in integrated mobility.
In the last year, more area employers and schools decided to invest in transit access as a way to get people to work and classes. At the same time, new mobility options, such as e-scooters, bike sharing, car sharing and public transit partnerships with Uber, are being tested in Iowa to help fill transportation gaps.
The transportation industry is working to bring all these options together in what is often referred to as integrated or coordinated mobility. Integrated mobility means that you can plan your trip from beginning to end with various modes and pay for it — all in one place.
I can imagine a future without parking meters, bus passes and numerous travel apps, and instead a suite of options brought together in one place that finds the most affordable and fastest way for people to get where they need to go. People will have access to more travel options, making travel more personalized and high-tech and less reliant on owning a personal vehicle. The employers and organizations that get on board early will have an advantage in attracting and keeping employees while also helping the environment and our shared economy.
The impact of voice search
Rachel Adams
Executive director, Two Rivers Marketing
In the last few years, personal digital assistants dramatically changed the way consumers access information online. Beginning with the Google voice search app for iPhone, then Siri and Cortana, user habits moved slowly to voice search. But this is rapidly changing. By the start of 2019, Amazon reported more than 100 million Alexa-powered devices sold. Now, just a year later, market saturation of voice search devices has reshaped consumer search habits. In 2020, it's estimated that 55% of queries will be voice searches.
For marketers seeking to boost content engagement, traffic or online conversions, this means a sea change in both paid and organic strategy. In a world where consumer queries are spoken into a device, search engines will place a heavy emphasis on natural language. Organic search results will increasingly favor content optimized for long-tail keywords (phrases of three words or more). It will also further de-emphasize jargon-heavy or business-formal language in favor of more conversational content. From a paid perspective, search engine marketing strategies will need to change to accommodate both longer search phrases and the likelihood of new voice device ads that may operate on a cost-per-consent basis (audible ads that require the user to verbally accept).
While SEO has been important for a while, voice-based queries will drive even greater competition. Many leading digital assistants audibly read the "featured snippet" from search results — the one piece of content featured in an expanded result box at the top of page one. This coveted position drives the greatest engagement in traditional search, and this will likely be true in voice search as well. Finally, expect voice search to place a premium on search intent, the why behind a user's query. Users tend to turn to search engines at key moments — often when they want to do research, locate something, learn to do a task better, or make a purchase. Tailoring content to meet their need in those moments will be critical to marketing and business success in 2020.
Sources: The Verge, DialogTech, the Search Agency, Think with Google
Data drives agriculture productivity, sustainability
Billi Hunt
Executive director, America's Cultivation Corridor
It is no secret that 2019 was difficult for Iowa's farmers and ag economy facing low commodity prices, weather challenges and trade issues. However, even in these challenging times, the adoption of data tools has exceeded expectations because they not only help farmers manage crops and animals more precisely, but also provide profitability and sustainability gains.
For decades, farmers have been collecting data, then using that information later to make decisions to provide better animal care or improve yields. New innovations in data analytics, predictive agriculture and connectivity with smartphones and other devices are leading to a step change in how that data can be reported and analyzed to quickly make precise management decisions.
Whether using satellites or drones to monitor plant health during the growing season or using technology to track the health of individual pigs or cows in real time, Iowa's farmers, universities, startups and agricultural businesses are bringing new ideas and technologies at a rapid pace. Farmers can plant, fertilize and manage pests in a more targeted way, and feed and provide health treatments to individual animals.
As consumers increasingly want to know how their food is produced, farmers are capturing and reporting information about conservation practices like minimum tillage and cover crops, precise application of fertilizers and other inputs, and how animals are raised. This information is shared with food processors, retailers and ultimately consumers.
Even in challenging times, Iowa is leading the way in putting data to work on every acre and in every barn to boost productivity and preserve soil health, water quality and conservation opportunities. However, this is only possible if every farm and every rural community is connected with high-speed broadband.
Outdoor amenities for visitor and talent attraction
Greg Edwards
President and CEO, Catch Des Moines
With the collective efforts of Des Moines leaders focused on water trails projects, a soccer stadium and other major sporting venues, all eyes will be on examples of existing infrastructure that gets it right, like the Central Iowa bike trails system, public art throughout the community, and outdoor performance venues like the Simon Estes and Lauridsen amphitheaters. The success of the fundraising campaign for the Lauridsen Skatepark is a shining example of the type of power that can be harnessed by community leaders.
It's been proven time and time again that when Greater Des Moines leaders come together and back a good idea, be it a skatepark with skateable art or a transformational project like Central Iowa water trails, we can achieve anything. All these cultural and recreational amenities enable us to attract more and bigger conventions and sporting events. These visitors, in turn, bring revenue into the metro and tell their friends what an incredible community we have in Greater Des Moines. As more people visit and realize what a gem Des Moines is, they start to see themselves here and think about living here.
We live in a community that highly values cultural experiences and beautiful spaces. There are countless ways to experience arts and culture outdoors in Greater Des Moines, from the world-renowned Des Moines Arts Festival to the John and Mary Pappajohn Sculpture Park, to the Art on the Trail installations. The heightened importance of tourism as it relates to exposure for our destination for talent cannot be overstated. Investing in quality of life projects is not only good for residents, but for visitors who might soon become fellow Des Moinesians.
Innovative living benefit solutions
Ray Bening
President, Bening Financial
Modern life insurance has many innovative living benefit solutions that are helping our clients plan for a financially secure future, like hybrid products that combine life insurance with long-term care funding. Americans are living longer, so many will need long-term care assistance and a means of paying for it. Too often such a need can destroy a lifetime of savings and put tremendous stress on assets, families and caregivers. With a fixed, predictable premium, hybrid policies can be used to pay for long-term care and any remaining amount continues to serve as tax-free asset protection for those you leave behind.
Business and schools collaboratively solving Iowa's workforce shortage
Tascha Brown
Director of Central Campus, Des Moines Public Schools
The current "College for All" campaign has led to an economic development that is not benefiting Iowa business or consumers. Iowa has been experiencing a skilled labor gap for the last decade, but the projections for the next decade are alarming. Iowa Workforce Development has projected the construction industry will grow from 80,770 jobs in 2016 to 93,475 jobs in 2026. Unfortunately there are not enough people to fill these jobs. This challenge, paired with the increasing number of young people with student loan debt who either didn't finish their four-year track or are not employed in the area of their degree, just isn't adding up.
The skilled labor gap has led to Gov. Kim Reynolds' Future Ready legislation and prompted the business community to partner with the education community with the hope that Iowa high school students will give the workforce a glance before going off to college. Career and technical education (CTE) programs like Des Moines Central Campus are a solution for Central Iowa's skilled workforce shortage, offering programs like auto technology, collision, welding, electricity, plumbing, carpentry, certified nursing assistant, information technology, cybersecurity and many others.
Des Moines Central Campus and businesses like Hubbell Homes, Ruan and others are working together to take part in establishing a registered apprenticeship program that pays students while they are in high school to receive on-the-job training and enter the employment pipeline prior to high school graduation. Iowa's Workforce Development and the United States Department of Labor have successfully created over 100 occupations that can be built as registered apprenticeships or quality pre-apprenticeships and also allocated federal and state dollars to support the creation of those apprenticeships.
Registered apprenticeships aren't the only way for schools and businesses to partner. Businesses are also participating in CTE advisory boards where they have input on what skills are taught so students graduating from these programs are in high demand and gainfully employed. These advisory boards also assist CTE programs with additional funding for classrooms, teachers, equipment and industry marketing tools to help students gain an understanding of industries and career opportunities. The economic growth and development of Iowa needs CTE and the business community to actualize our creativity, leadership and innovation.
Career and technical education is the smart choice for parents, students and Iowa's future.
Industry 4.0 keeps jobs in Iowa
Nick Peterson
Community outreach manager, Alliant Energy
Iowa manufacturers face tough decisions that will impact their business and the communities their workforces call home. Industry 4.0 – autonomous systems fueled by data and machine learning – offers a solution that keeps local jobs intact and helps grow the local economy.
According to data from CIRAS, Iowa has the third-slowest population growth since the late '60s. The implementation of Industry 4.0 technology in manufacturing can help alleviate the human capital burden that is put on our advanced manufacturers.
Technology like cobots (collaborative robots), autonomous vehicles and 3D printing can enhance the work environment and maximize the workforce to create an opportunity for growth. This technology can be assigned to some of the most labor-intensive work and allow workers to stay in their roles longer. It could also allow manufacturers to appeal to new labor markets and increase their viability.
Industry 4.0 also goes beyond physical technology. It includes the ability for our businesses to understand and utilize data analytics to project trends, catch vulnerabilities and ensure better decision-making. An Iowa-run company's ability to aggregate and analyze the vast data it creates will become an integral step in helping the business stay viable for years to come.
But in order to make these advances, we need better access to the rest of the world. It is imperative that our businesses, municipalities and educational institutions all have a high-speed internet infrastructure that reliably delivers this important connection. The ability to access a vital utility like the internet can be the very difference between prosperity or the disintegration of our economy.
Young entrepreneurs offer hope for our future
Judi Eyles
Director, ISU Pappajohn Center for Entrepreneurship
Entrepreneurship will continue to move from local to global in a very big way, and our future business leaders will drive the change. Why? Because we have incredibly talented and motivated young people on our college campuses who truly care about improving our world. They are focused on sustainability, healthier living and solving world problems. They care about debris in our oceans, pollution in the air, impurities in our water and food waste. They care about human beings in communities and all over the world – people who are hungry, facing mental health issues or have experienced discrimination. Our students use technology to solve problems and connect with people across the globe. They see no barriers, only opportunities, and they innovate every day.
Fifteen years ago, we hosted competitions on our campus offering awards for "social entrepreneurship" ventures but with little participation. Today, social entrepreneurship is embraced by our students. Universities around the country now offer courses and incentive competitions for students willing to tackle these global problems or address concerns within their communities. I meet students every day who care deeply about others, are creating companies with a purely social mission, and are working on solutions to global problems with the desire to truly make an impact.
Students on our campuses have created products that reduce food waste, developed a process for harvesting naturally grown algae to purify water, programmed an app to address mental health concerns, enhanced spas to accommodate access for people with disabilities, and started a sock company with the sole purpose of allocating its profits to feed hungry children.
As business leaders, we should not only applaud our young entrepreneurs but support them, offer resources, connect them to industry and trust them to make our world a better place. They are innovative, entrepreneurial and committed to improving the future. They are our future, and it is incredibly inspiring.
Cloud security initiatives
Sherri Davidoff
CEO, LMG Security & BrightWise
Businesses have rushed to move data and services to the cloud — and are often shocked to discover later that cloud providers do not always handle security. In fact, certain aspects of security (such as password selection) are the responsibility of businesses themselves, not the cloud provider, and criminals often take advantage of these weaknesses to break into valuable online accounts.
During 2019, we saw an epidemic of cloud data breaches, including a rash of email hacking cases where criminals steal sensitive data and reset passwords for other accounts. High-profile cases, such as the Capital One data breach, illustrated that cloud data is vulnerable and even the large, sophisticated financial institutions are at risk.
This coming year, we expect to see organizations investing in cloud security, in order to ensure that their data is safe. Cloud risk assessments are absolutely critical, so that you can prioritize and come up with a plan for managing your cloud cybersecurity. Account cybersecurity measures are also a must in 2020: Organizations need to finish rolling out strong two-factor authentication, in order to protect against widespread password theft. Strong two-factor authentication options include smartphone apps such as Google Authenticator, or hardware tokens like the Yubikey that support "one-touch," password-less logins.
Finally, expect to see organizations conducting technical configuration reviews of their cloud platforms, such as Office 365, AWS, Azure and others. Often, damaging data breaches stem from a simple cloud misconfiguration, which can easily be prevented with routine technical assessments.
Organizations that invest in cloud cybersecurity during the coming year will reap the rewards. By assessing your risk, rolling out two-factor authentication, and conducting technical reviews, you can realize dramatic improvements in your security posture, and prevent damaging data breaches.
Businesses will need to test vulnerability to climate change
Richard Leopold
Director, Polk County Conservation
An inevitable future is increasing flood events due to climate change. I know some don't "believe." Nonetheless, it is science, not a belief system, and Iowa has ample evidence of the rising frequency and magnitude of floods. Why is this important for business? On the negative side, it may be time to do a "vulnerability assessment" on your business model to test its resilience. Agricultural and insurance are already dealing with these inevitabilities. On the positive side, there will be capital projects and operational opportunities, resulting from the ripple effects of climate change.
"Chance favors the prepared mind." – Louis Pasteur.
Facebook Notice for EU! You need to login to view and post FB Comments!