By plane, bus, trolley or hotel bar, DMDC 2022 was made for networking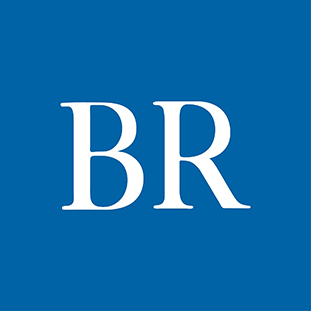 I recently participated in the Greater Des Moines Partnership's DMDC 2022 trip. It was a packed three days of sessions and opportunities for networking and meeting many new people and catching up with some folks who maybe I haven't seen for a while or maybe have only met virtually.
More than 180 people, about half of them going on the trip for the first time, gathered at the Des Moines International Airport before the sun came up on Wednesday, May 11, to board the flight to D.C. It was the first time in three years the Partnership was able to take the trip in person because of the pandemic.
I was among those who participated in the trip for the first time, and when you're doing something for the first time you never quite know what to expect. I had talked to folks at the Partnership about the trip for a preview story, where I was told the trip was designed with three goals in mind: to advocate, to educate and to network.
While there, the Partnership, along with other Central Iowa business leaders, advocated for its federal policy priorities, which focused on the Des Moines International Airport terminal project, ICON Water Trails, and getting interstate designation for the U.S. Highway 65/Iowa Highway 5 bypass. Under talent is immigration reform, community placemaking, a strong arts and culture ecosystem, and affordable child care and housing.
I fell into the group of those who were there primarily to network, and network I did. I'm not going to name names for fear of omitting someone; let's just say the trip exceeded my expectations. I don't have enough fingers and toes to count all the people I met and shared meals with, shared rides on buses and trolleys with, or struck up conversations with while waiting at airports or in the hotel bar.
While in D.C. I covered more than a few things I felt were worth writing about, from the focus on civility and building relationships, the chief economist of the U.S. Chamber of Commerce speaking about inflation, and efforts to retain Iowa's first-in-the-nation status in the presidential nominating season.
But there was more, of course.
On the opening night there was a reception on the roof of the Hall of States where I struck up a conversation with staffers from Sen. Joni Ernst's office and learned that the division we often see in the media from Washington generally stops at the doors of each chamber. I was told staffers from across the aisle work well together as they do research for their bosses, often joking as they go about their jobs and socializing after hours.
The following morning, the members of Iowa's congressional delegation attended a breakfast session where they outlined what they are working on and outlined their legislative priorities.
My main takeaway from the session was the conversation I had with Aaron Cummings, Sen. Chuck Grassley's chief of staff. It was just a basic introductory conversation that evolved into a conversation about politics and the media.
I also attended a session about trade and supply chain disruptions moderated by Bob Haus, government affairs coordinator for Corteva Agricscience, which included panelists Karis Gutter, head of North America government and industry affairs for Corteva, Dave Salmonsen, senior director of government and industry affairs for Corteva, and Eric Emerson, partner with Steptoe and Johnson LLP, an international law firm based in Washington, D.C.
It was an hourlong conversation that was wide-ranging, touching on relations with China, the war in Ukraine, continued fallout from the COVID-19 pandemic, and the United States-Mexico-Canada Agreement.
I may revisit the conversation for a longer story, so be watching for that.
I also took a trolley tour of the monuments at night. I've been to D.C. before and visited the monuments, but never at night. A completely different experience that is absolutely beautiful.
And we tried something new this year.
We sat down with a few participants for quick conversations on Facebook Live about what their key takeaways would be from the trip. Check them out on our Facebook page.
My key takeaway was the people I met.
When I spoke with Andrea Woodard, senior vice president of government relations and public policy at the Partnership, before the trip, she advised me to connect with as many people as I could.
It was good advice and I'm glad I followed it.
Facebook Notice for EU! You need to login to view and post FB Comments!