Bystrom to retire from ISU's Catt Center in August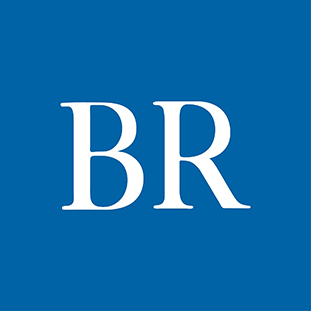 Dianne Bystrom will retire from the Carrie Chapman Catt Center for Women and Politics at Iowa State University on Aug. 10, after leading it as director for 22 years. She also has directed the university's interdisciplinary Leadership Studies Program for the past 10 years.
The
Catt Center
was established by the Iowa Board of Regents in September 1992, and Bystrom has been instrumental since its early years in developing and building the nation's second-oldest university-based center for women and politics.
"I've loved my time at Iowa State, which has spanned more than one-half of my professional career," Bystrom said in a statement. "The opportunity to help build a now nationally recognized center that educates and engages citizens – especially women – in the political process has been absolutely rewarding."
During her tenure, Bystrom has worked to expand opportunities for students to gain valuable leadership experiences and mentoring. The Legacy of Heroines program will award 27 scholarships in 2018-2019 funded by some 20 donors, including the Bystroms. She also expanded the Legacy of Heroines program to include student internships as well as scholarships.
As part of the Mary Louise Smith Chair in Women in Politics, Bystrom has helped bring 30 renowned women leaders to Iowa State and raised private funds to substantially increase the endowment that supports the annual lecture series. U.S. Sen. Amy Klobuchar of Minnesota, who spoke in August 2017, was the latest Smith chair, which has also been held by Hillary Clinton, Carly Fiorina, Elizabeth Dole and the late Gwen Ifill.
Among her many accomplishments, in 2011 Bystrom helped create the Women in Iowa Politics Database and raised private funds to hire an undergraduate student research assistant to track the representation of women on city and county boards and commissions – data no one else in the state is collecting – through the Gender Balance Project.
Bystrom established Iowa State's interdisciplinary undergraduate Leadership Studies Program in 2008. The program currently enrolls nearly 200 students each semester, and 243 students have graduated with either a leadership certificate or minor. The program arose out of courses offered by the Catt Center since 2002 as part of the privately endowed Axel Leadership Development Series.
Bystrom, who last year was named among seven
Women of Influence
by the Business Record, has received numerous awards in recognition of her leadership for women.
Among those, she was the first recipient of the Iowa Network for Women in Higher Education's Distinguished Higher Education Leadership Award in 2016. She also received the Martin Luther King Jr. Advancing One Community Award at Iowa State in 2016 for her long track record of advancing the status of women at Iowa State as well as at the state, national and international levels.
"Thanks to Dianne's extraordinary leadership, the Catt Center has become a centerpiece of ISU's outreach and engagement efforts, encouraging citizens – and especially women – to engage with politics and the political process," said Beate Schmittmann, dean of the College of Liberal Arts and Sciences.
"The research programs of the center have established a national reputation for Iowa State in the area of women's political communication. Dianne has built strong and lasting relationships with donors and friends of the Catt Center and has created numerous opportunities for students."
Facebook Notice for EU! You need to login to view and post FB Comments!