Can blockchain make surety bonds simpler?
Iowa insurtech ZipBonds, market-leading Merchants Bonding part of industrywide effort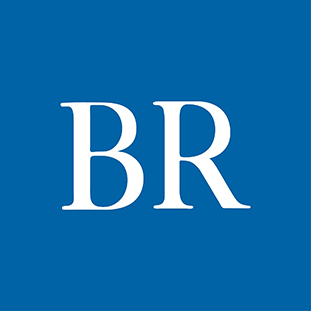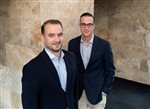 Not long after Zach Mefferd and Ryan Swalve launched Coverage Direct in 2016, they quickly discovered a big challenge while running the West Des Moines-based independent insurance agency: how to harness technology to make it simpler and easier for customers to obtain a niche insurance product — surety bonds.
On Jan. 1, they launched ZipBonds, an insurance technology company focused on building an online platform aimed at improving and simplifying the process of obtaining surety bonds.
"We still believe the independent agency channel is the best way to buy insurance, but unfortunately, it has not kept up as well as others in the technology space," Mefferd said.
ZipBonds recently joined a group of 27 national corporations in the surety industry, among them Merchants Bonding Co. of West Des Moines, in a project aimed at streamlining the process of securing power of attorney authorizations for surety bonds. Organized by the Institutes RiskStream Collaborative — the insurance industry's largest enterprise-level blockchain consortium — the Surety Bonds Power of Attorney Lab is pulling together representatives of sureties, brokers and agents, as well as solutions providers.
"Traditionally, when a contractor wants to submit a bid, they must travel to city hall, submit a bid bond or cashier's check, and jump through hoops to get the bid approved," ZipBonds' co-owner Swalve said. "If you miss one tiny detail, the entire bid is rejected. With this blockchain, you can't screw it up – it eliminates the potential for human error, prevents fraud and saves time."
As defined by the National Association of Surety Bond Producers, a surety bond is "a promise to be liable for the debt, default, or failure of another. It is a three-party contract by which one party (the surety) guarantees the performance or obligations of a second party (the principal) to a third party (the obligee). There are two broad categories of surety bonds: contract surety bonds; and commercial (also called miscellaneous) surety bonds."
ZipBonds was bootstrap-financed by its two co-owners, who before launching their agency had worked together for three years at NCMIC Group Inc. in Clive. The startup currently employs just two full-time employees — one on the contract surety side of the business and one on the commercial side.
"Outside of that, we've been very fortunate to partner with great people on a fractional level," Mefferd said. "So we have a fractional technology team that basically runs all the development for us. We're going to be looking to bring on somebody full time in that space in 2022, and then we'll continue to utilize fractional chief marketing and chief financial officer positions."
Currently, ZipBonds has just under 8,000 commercial surety forms in its database that enables independent agents and consumers to select, purchase and print the surety bond they need on the commercial side. On the contract side of the market, ZipBonds has also created a proprietary underwriting model that allows the company to prequalify contractors needing contract surety up to $750,000 in a much more efficient way.
"We're still very much in our infancy of what we're trying to create with our platform," Mefferd said. "We look to provide the best-in-class platform for all things surety — both direct-to-consumer, but also a concierge service to independent agents who don't have subject matter experts in their office. … So for us, if we can incorporate those things with blockchain and provide the platform that agents and consumers choose to use, that's what we consider success."
Merchants Bonding Co., which is the largest surety bonding carrier in Iowa and among the 10 largest surety carriers nationally, collaborated on the surety bond project because of the potential value it will have to the surety industry, said Brad Rasmussen, Merchants Bonding's chief information officer.
"That's the thing about the surety industry," Rasmussen said. "With so many parties involved, we all have to work collectively on some of the issues our industry faces." The power of attorney lab is aimed at simplifying the process to make it less error-prone, he said.
"The fewer times a human has to go [into the system], the better. If it's done once and shared in an automated fashion, that's better. Also, there are public stores of information, so with one or two pieces of information from the client, we may be able to pre-populate the information to minimize people having to enter data."
The blockchain project could solve a particular business problem that all surety carriers face regarding power of attorney in terms of identifying the people who have the right to sign in that capacity through access to a central depository, Rasmussen said.
"With blockchain, there is much less movement of paper involved," he said. "We think it's revolutionary; we think it has a lot of potential. We want to be in the lead on these technology plays, and this is one avenue where we're doing that. The thing that's nice about this is that with this many companies involved in it, the better the chance of it going forward for the entire industry."
The use of the technology could also help lower surety costs for clients, Rasmussen said. "The more parties you have involved in a transaction, the time involved just in getting a wet-ink signature — eliminating some of those, your cost does drop," he said. "I think that's a byproduct of implementing some of these technology solutions to the challenges we have."
Rasmussen said he anticipates implementation of the power of attorney project to begin a few months from now, in 2022.
Getting a tangible proof of concept out will be beneficial for showing the industry what's possible, ZipBonds' Mefferd said.
"That will very likely turn into other projects that will address other specific parts of what it would take to make this a successful venture long-term," he said. "It's just really hard to help people see the potential of a new technology like this without giving them some sort of tangible version of what we're trying to accomplish.
"So I think the institutes are doing a very good job of focusing specifically on one small portion of this with the overall larger perspective of [whether] we can figure this out and gain traction here, and we can start chipping away at all the other things that are needed to make this usable."
---
Surety bonds required under provision of $1.2 trillion infrastructure bill
Contractors bidding on any projects funded through the $1.2 trillion infrastructure bill will be required to obtain surety bonds, under a bipartisan amendment unanimously added to the bill before its passage. The Van Hollen 2354 amendment, named for Sen. Chris Van Hollen, a Democrat from Maryland, received a unanimous vote of 97-0. The bipartisan amendment was co-sponsored by Mike Rounds, R-S.D., Mark Kelly, D-Ariz., and Joni Ernst, R-Iowa.
"This 97-0 vote represents a truly bipartisan effort to provide essential protections and services necessary to support our country's immediate and future infrastructure needs," said Lee Convington, president and CEO of the Surety & Fidelity Association of America, when the amendment was passed. "It demonstrates the value and importance construction surety bonds play in the success of all federally financed infrastructure projects."
Brad Rasmussen, chief information officer of Merchants Bonding Co. in West Des Moines, said his firm does expect more surety bond volume from contractors ahead as billions of dollars in federal contracts flow across the country. "And that's OK," he said. "We are ready to support that."
---
Merchants Bonding launches new division focused on small, emerging contractors
Specialty Solutions to partner with revamped SBA surety bond guarantee program
Merchants Bonding Co. in October announced the launch of Specialty Solutions, a new underwriting division focused on providing solutions to small and emerging contractors working to qualify for surety credit.
A primary focus of Specialty Solutions will be the Surety Bond Guarantee Program offered through the U.S. Small Business Administration. Through this program, Merchants will issue, monitor and service bonds for small and diverse contractors who have the knowledge and skills necessary for success, but might not yet meet all of the criteria other sureties require.
"At Merchants, we are experts in common-sense surety solutions, and we want to use our expertise to give a hand up to quality contractors who are working hard to build the character, capacity and capital needed to qualify for surety credit," said Steve Dorenkamp, vice president of Specialty Solutions.
Merchants has partnered with Peter Gibbs, former director of the SBA Office of Surety Guarantees, who now leads his own agency, Foundation Surety and Insurance Solutions in Washington, D.C. Gibbs previously worked for the SBA for 32 years.
"Peter is the guy who can help a small and emerging business navigate the forms, because in the [surety] industry the SBA is seen as a difficult process," said Therese Wielage, Merchants' chief marketing and communications officer. "Five years ago, you might have seen different forms in different cities' SBA offices. Under Peter, there's been a huge change in SBA to make it better, easier for the industry. … So we're trying to help get the word out that it isn't as hard as it used to be."
Facebook Notice for EU! You need to login to view and post FB Comments!