Iowa stylists join national wave developing standards of care for natural textured hair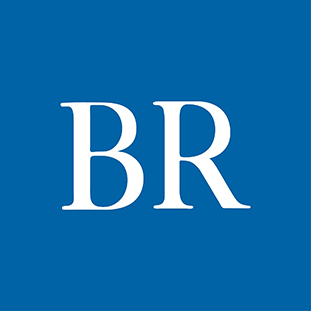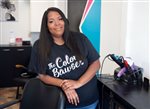 Cosmetologist Shanelle Harris loves color. Scrolling through the Facebook page of her Urbandale salon, the Color Bawse, viewers see short videos of deep brown hair blending into caramel highlights, magenta transitioning into bright red, or even a playful combination of bubble gum pink and peach on her client's curls.
Harris is not just an expert colorist — as a hairstylist, she is specifically trained to cut, style and care for natural textured hair, an umbrella term to describe coily, curly and wavy hair textures. In the online beauty styling communities and cultural studies, the terms natural hair and textured hair are most often synonymous with Black hair.
In 2007 as Harris began transitioning her own hair away from chemical relaxers and toward her natural textures, natural hair care was undergoing a sort of rebirth among emerging online beauty forums. Despite natural hair styles experiencing rises in popularity during cultural eras of empowerment — such as the civil rights movement in the 1960s — the perception remained among mainstream culture that natural Black hair is "unruly," she said.
"We were always pushed to look more European, where we're straightening our hair," Harris said.
The movement to celebrate natural Black hair — and ban hair discrimination in the workplace — is finally receiving national policy attention. First signed into California law in 2019, the CROWN (Creating a Respectful and Open World for Natural Hair) Act prohibits the denial of employment and educational opportunities based on hair texture styles — including braids, locs, twists and bantu knots. According to the CROWN Coalition leading national advocacy, the CROWN Act is now law in eight states, 10 cities and a handful of counties.
Iowa Rep. Ruth Ann Gaines introduced the CROWN Act in House File 471 in early 2021, which is under review by the judiciary committee.
After decades of stigmatization in mainstream culture, industry is following consumer demand to embrace natural hair texture. Harris began her cosmetology career in 2014 at other salons, but independently launched her brand in 2018, specializing in coloring, silk presses and natural hair care.
"I always tell my clients the beauty in having natural hair is that you can wear it big and bold, and you can straighten it out and wear it silky straight. Our hair is magical, we can do all kinds of things with it," Harris said.
Black entrepreneurs like Harris are developing their businesses to address how natural hair care is taught and licensed for stylists in the U.S.
Share the knowledge
In Ankeny, cosmetologist Tara Patterson can see the demand to expand her salon, the Beauty Shoppe. Patterson employs one other cosmetologist, and leases a studio chair to a local hair braider to provide a variety of hair services to the community.
When Patterson opened in 2013, her salon was the only one specifically serving natural textured hair in town. That has changed now, although she still has trouble getting all her clients scheduled for services due to the amount of demand.
She struggled at first owning her salon, Patterson said.
"I didn't have color, I didn't have product or anything — pretty much my hands and my chair. I started just doing haircuts, blow dries and styles until I had the money to buy towels, shampoo, all the things I didn't have, with whatever I made that day," Patterson said. "I pretty much jumped out the window and hoped I landed on my feet, and I guess I did, thank goodness for that."
Patterson's salon serves a few biracial families and transracial adoptive families — white parents who have adopted minority
children — and has carved out a niche educating white caregivers on how to care for their children's hair. She estimates she sees 400 clients each year in Ankeny, and some of her clients travel in from Pella, Granger and other communities.
Patterson is seeking more space for her small salon to host small group classes — she envisions class sizes of 12 to 14, or about six caregivers and their children — on natural hair care techniques.
"I have clients coming in from pretty much everywhere to find a place where their kids can be serviced in the safety of a salon, not a home, and get some good information on how to maintain a hair texture that's completely unlike their own," Patterson said.
Despite their cosmetology licenses in the state, Iowa's beauty school curriculums did little to prepare stylists to care for natural hair, Patterson and Harris said. Both attended Iowa cosmetology schools and were licensed in the state following graduation, and take continuing education classes as part of their occupational licenses — and both cosmetologists pointed to the value of the safety and sanitation training they received.
Harris estimates her cosmetology school spent around six hours out of the 2,100 required to graduate on Black hair care techniques, mostly focused on chemical relaxing — a permanent curl-straightening process that can cause burns to the client or stylist if done incorrectly. But clients seeking out hair twists can expect to book hour and a half sessions with Harris, and clients seeking hair braiding can be at a session for up to eight hours.
It's uncommon across the U.S. for cosmetology schools to require substantial experience working with natural hair care techniques, said Tamara Johnson-Shealey, president of the Concerned Beauty and Barber Professionals (CBBP) and Politics Beauty and Barber in Tucker, Ga.
"This is America. When you know the racial history in this country, do white people really want to do the hair of Black people? And do Black people really want white people to do their hair?" Johnson-Shealey said. "There's been no push in our traditional cosmetology schools to have [natural hair] a part of the curriculum."
Entrepreneurs are stepping in to fill that educational space themselves. In Iowa, Harris is launching personal coaching sessions for other hairstylists, focusing mainly on silk pressing and natural hair care services; Harris is working with one client stylist this spring to develop her coaching model. She's also assisting a friend and fellow hair care educator on developing training videos for natural hair styling techniques.
Cosmetologists licensed in Iowa will still need to take continuing education credits from state-licensed schools, but Harris sees her coaching sessions as an additional opportunity for other stylists to expand their services.
"That's where I see the biggest void. You can go learn coloring and even silk pressing anywhere, but natural hair care, there's not a lot of people that are well-versed in that," she said.
Developing industry safety standards
There are no clear statistics on how big the natural hair care and braiding industry is in the U.S., but roughly 430 hair braiders are now registered through the Iowa Natural Hair Braiding Registry, hosted by the Iowa Department of Public Health.
"I believe it's something that's desperately needed," said Denise Jarrett, one of the founders of EcoHair Braiders Association in Minneapolis.
The licensing requirements of hair braiders across the U.S. have been under legal scrutiny for the last two decades by courts and state legislatures.
A district court in Minnesota ruled in 2005 that the state's cosmetology board could not regulate or require licensing for African-style hair braiding services, as long as the industry itself developed health and safety standards. Iowa deregulated hair braiding entirely in 2016 following a lawsuit by two hair braiders, supported by the nonprofit Institute of Justice, who argued the state's cosmetology license required training unrelated to hair braiding, which placed an undue burden on hair braiders trying to launch their own businesses.
Johnson-Shealey, the CBBP president, doesn't disagree with that, but she said stylists still need access to health and safety training for the protection of their clients.
"There needs to be conversation about consumer safety whenever you're providing a service," Johnson-Shealey said. "The Institute of Justice made it really clear that this is ancestral, cultural, and they've made it racial. To me, health and safety is colorblind. There is no racial component in keeping people safe."
There are private programs in the U.S. that now provide health and safety curriculums to hair braiders and other natural hair stylists who don't require occupational licenses from state boards. EcoHair, which formed during the civil case against Minnesota's cosmetology board, is one of them. The organization provides a free program to teach health and safety standard practices and privately license hair braiders. According to Jarrett, 500 hair braiders nationally have been licensed and certified through EcoHair's safety standards curriculum.
The tools used in braiding can lead to a potential legal minefield for stylists, Jarrett said. Braiders who are not licensed cosmetologists are not allowed to offer shampoo services. Some stylists secure hair using suture needles, which are federally regulated by the Food and Drug Administration. They present a risk of transmitting blood-borne pathogens between the client and stylist if a scalp or finger is pricked in the process.
EcoHair teaches braiders how to use protective equipment and manage other potential health risks from tools, including lighters and boiling water. When the COVID-19 pandemic spread in the U.S., EcoHair developed and disseminated new safety standards for its members.
As states appear poised to continue deregulating occupational licensing requirements for natural hair stylists, both Jarrett's and Johnson-Shealey's organizations are stepping up health and safety training outreach to unlicensed stylists nationwide.
The challenge is finding those stylists across a patchwork of state registration laws, Jarrett said. She is advocating for a national occupational registry for natural hair care providers, which would include not only hair braiders and natural hair stylists, but other non-cosmetology beauty service providers, including makeup artists and the blow-out bars popular among women with straight hair.
A registry at the federal level would standardize up to 30 hours of basic health, safety and sanitation training for all service providers, with the benefit of connecting those entrepreneurs to other business startup resources.
"That would assist these women with actually opening up and becoming the entities or individuals that offer these services," Jarrett said. "Let people use their own creative mind [in styling], and lower the barrier to just health, safety and sanitation with the tools they are provided.